When it comes to home decorating and interior design ideas, carved items help to add a natural feel to any room in the home. Whether you are going for something big, dramatic, and striking, like a large panel folding screen, or something small and elegant like a carved trinket box, carved items come in a range of sizes, styles, and materials. Some of the top carved items for home decorating include antique carved items, carved wood panel items, and carved wall art.
Antique Carved Items for Home Decorating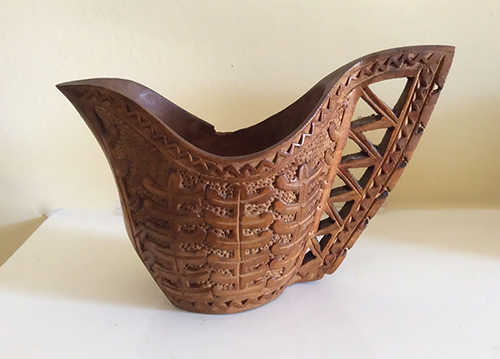 One of the most popular carved items for decorating a home is antique carved items. Antique treen offers a wide selection of home decorating options, from carved wooden statues to sit on a buffet or bookcase, to antique carved ivory ornaments. With the discovery of the Orient, antique Chinese wood carvings are also of great popularity. Beautifully hand crafted, antique carved wood may be for simple decorative purposes or may also have practical purposes as well, such as an antique carved bowl. Antique carved items may be small, like a figurine, or large, like a coffee table or bookshelf.
Carved Wood Panel Items for Home Decorating
Carved wood panels are an attractive way to decorate a home that can also offer practical uses as well. A carved wooden screen makes for a beautiful decorative piece in any room, as well as acting as a privacy screen to help divide up a large living room, to use across a window in place of a curtain, or in a master bedroom or guest bedroom. Popular carved wood panels also include wooden fire screens. Carved wood panels can even be useful for covering unsightly beams or ducts around the home or act as a complete wall covering, creating a stunning feature wall. Choose something with an intricate design to make a standout feature in the room, or choose something simpler to blend in with the rest of the room's decor.
Carved Wall Art for Home Decorating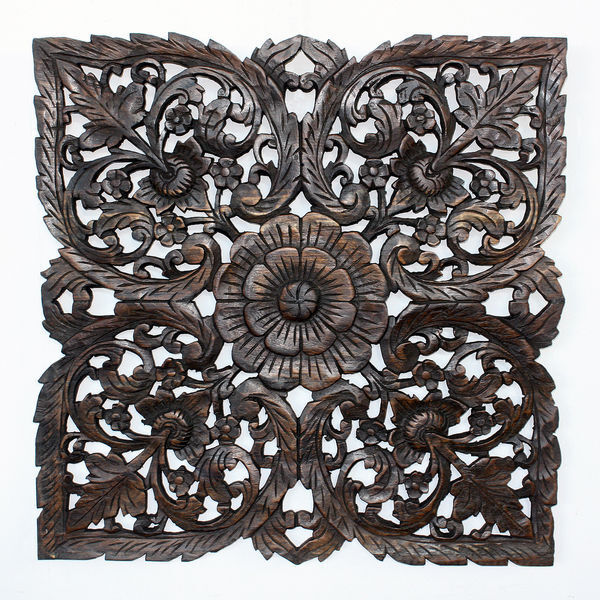 Wall carvings are another popular way to decorate a home with style. Wood wall carvings are probably the most common type of carved times designed to go on the wall. Depending on your personal taste, you may like to consider a carved animal head, a carved wood plaque, or African wood carvings. African art makes for great home decorating. Buyers can choose between a collection of African masks, African art, or African safari animal wall art carvings.