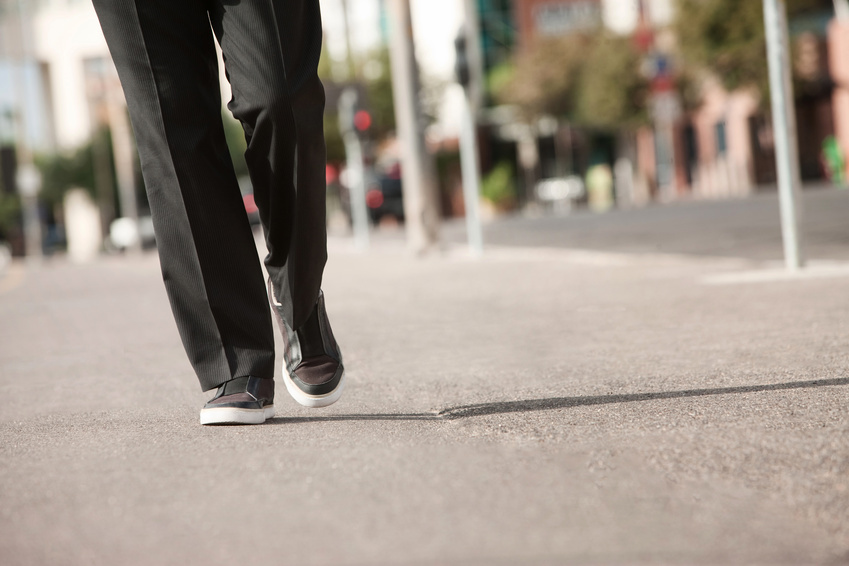 When it comes to men's fashions, casual trousers always win in terms of comfort, but it requires careful selection to also maintain a stylish look. Combined with a dressy shirt or a well-fitting T-shirt, stylish men's casual trousers make staying on-trend a simple task. The available options are plentiful and include the ever-popular chinos, corduroys, and jeans.
Men's Chinos

Once only available in khaki styles, modern day chinos now come in a variety of bright and vibrant or conservative colours. To the average man, choosing between daring reds and subtle blues may seem like wading through a fashion minefield, but the right choice usually depends on the purpose. Although men's red chinos certainly complete a trendy look, they may seem out of place for work or on a classy date. Men's blue chinos, on the other hand, strike a perfect balance between casual and formal. They go well with suit jackets at the office and also tone down nicely to complement T-shirts of any style. Of course, the traditional khaki or tan is a colour that works well with almost any outfit.
Men's Corduroy Trousers
With added texture, men's corduroy trousers are ideal for guys who want to keep it casual without being too plain. Corduroy also presents another opportunity to get a little daring on the colour front. Although some men view them as leftovers from their grandfathers' wardrobes, corduroys are a resounding hit with those who love hipster fashions. To avoid looking aged, men should aim for slimmer leg cuts. Eliminating bagginess makes all the difference between a fashion hit or miss. Burgundy men's trousers teamed with well-fitting black jackets deliver the sort of Italian cool most men only see on the streets of Milan. Dark green is another fashion hit. The conservative colour creates a professional, preppy look.
Men's Jeans

One of the easiest ways to play it safe when it comes to men's casual fashions is to stick to wearing jeans. Always comfortable and rarely garish, jeans are faithful wardrobe friends. However, jeans still make the best impression when men take the time to find the right pairs. Choosing the correct leg length is essential. Jeans that are too short look ridiculous on men, but extra-long styles create unflattering bagginess. Well-fitting men's dark wash jeans look suave with dressy shirts or T-shirts and give men plenty of opportunities to achieve everyday casual looks or more sophisticated styles. For a stylish look that always endures, men's designer jeans are a good choice. Designers like Ted Baker and Police invest a lot of effort in creating cuts that suit the male physique, and that makes them very worthy fashion investments.