Cath Kidston started with one woman's love for vintage fabrics and English heritage as well as a vision to create practical everyday items that have the special ability to make you smile. Cath Kidston is a modern vintage fashion brand featuring a variety of items, from dresses, knitwear, blouses, accessories and swimwear to wallpaper, fabric, china, and gadget cases. If you need a stylish bag, picking one of the top bags from Cath Kidston bags is a good choice.
Cath Kidston Messenger Bag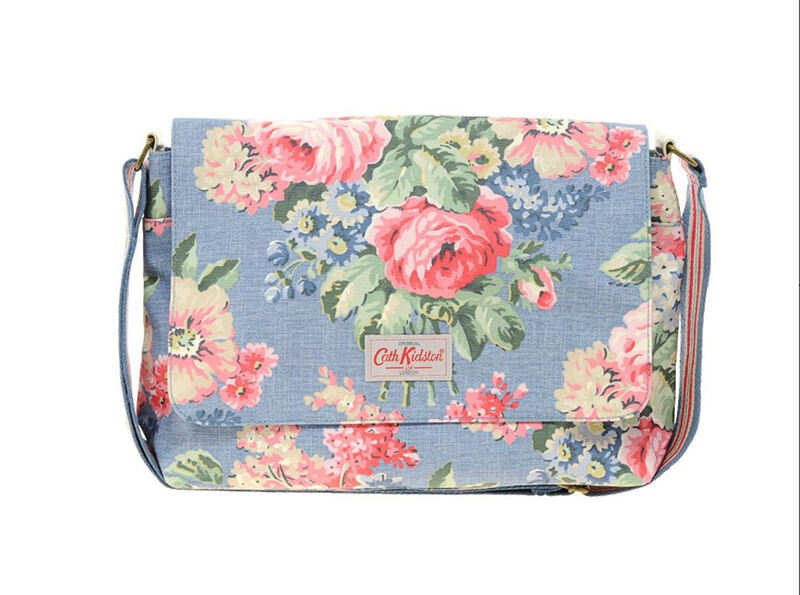 A messenger bag, or a courier bag, is a convenient bag that you carry over your shoulder, as a bicycle messenger would do. You can sling the bag onto your back or hang at your side. These bags are big and rectangular, and they can accommodate all the items you need to carry with you. Cath Kidston messenger bags feature spots and dots, floral patterns, and novelty patterns, such as London buses and big mushrooms. The best thing about these bags is their versatility, as most of them reverse so you actually get two bags when buying only one. Then you have two choices in one bag that you can change each day based on your mood.
Cath Kidston Saddle Bag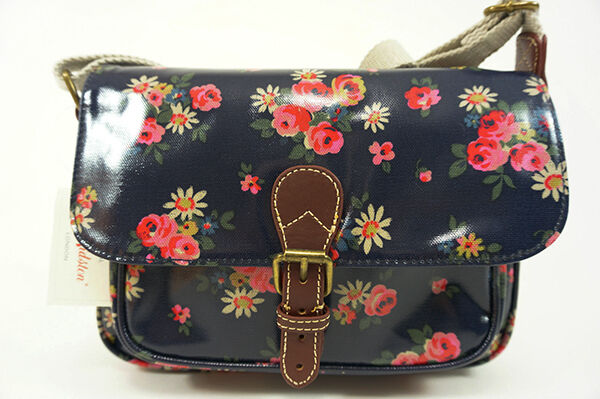 In essence, a saddle bag is a large pouch that you could originally find hanging from the saddle on a horse or over the rear wheel of a bicycle or motorcycle. A modern saddle bag is a convenient shoulder bag. Thanks to the shape, a Cath Kidston saddle bag is perfect for carrying around a laptop or other rectangular items. On a day out, you can easily fit your camera and other necessities inside. The saddle bags have adjustable straps and two exterior pockets. Commonly, Cath Kidston saddle bags come with the button spot pattern, although the bag is also available with the Kingswood Rose pattern, which features many flowers on a red background.
Cath Kidston Day Bag
A Cath Kidston day bag is big enough to fit all the items that you need for the day, but typically smaller than a saddle or messenger bag. A Cath Kidston day bag comes with short straps that allow you to wear the bag in your hand or on the shoulder, but not across the body. Day bags offer a sophisticated style and are great with dresses. These Cath Kidston bags are available in plain colours as well as in floral patterns, button spots, and novelty patterns, such as Autumn Bloom.