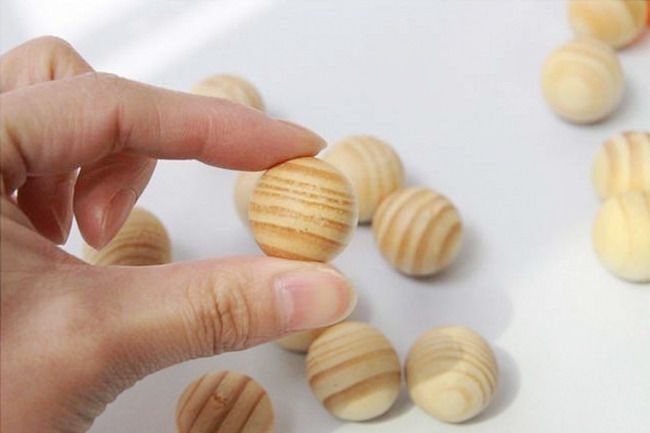 Cedarwood mothballs are small, round insect killer products used to repel and kill moths. These items prove useful when storing clothes made from natural fibres, such as wool. Buyers should store each item of clothing in an airtight container along with the mothball and later fully air out or wash it prior to wear.
Cedarwood Mothballs by Zero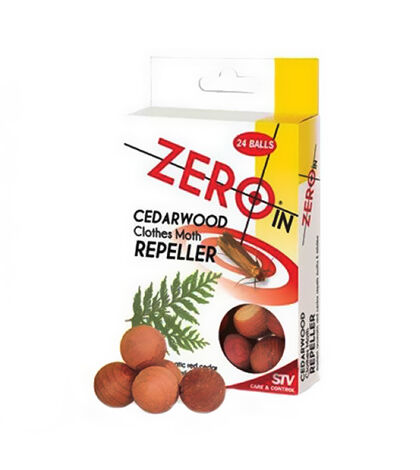 Cedarwood mothballs by Zero are a natural substitute for chemical ones. Both convenient and easy to use, these 100 per cent natural Eastern aromatic red cedar balls do not break down over time, proving effective control of moths. To freshen the scent after long-term use, simply rub fine grade sandpaper over the surface to release the natural cedar aroma or enact the use of refresher spray. These moth repellents suit use in closets, shoes, storage boxes, and drawers; they successfully refresh clothes and help prevent the build-up of mustiness and mildew. Each ball has a height, width, and length of 2 cm and weighs in at 65 grams.
STV Cedar Mothballs by Toolbank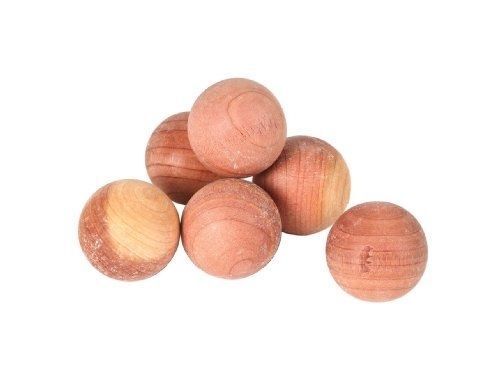 Moths are attracted to clothing made with wool, feathers, fur, and silk. Tiny holes in jumpers or other clothing can be indicative of a moth infestation. Clothing that looks dusty or discoloured or has a musty smell is also a sure sign. STV cedar mothballs are made from 100 per cent natural Eastern aromatic red cedar and prove an effective way to control clothes moths. These moth killer balls help prevent the build-up of mustiness and mildew, keeping your clothes in one piece with a fresh smell. Sold in boxes containing several mothballs, each has a long-lasting fragrance that users can refresh by rubbing it with fine grade sandpaper. They suit use in drawers, wardrobes, and storage units.
Wooden Cedar Balls by Caraselle
Whether you see an occasional moth fluttering around or have an all-out moth infestation, it may be time to invest in cedarwood mothballs. Wooden cedar balls by Caraselle are made out of American cedarwood. Ideal for placing in wardrobes, drawers, shoes, and storage systems, this material acts as a natural moth repellent, protecting valuable garments and textiles against pests, mildew, and odours. It also wards off carpet beetles and larvae when used in airtight containers. Unlike chemical mothballs, cedar balls do not leave clothing with lingering, harsh odours. Each ball features a wonderful aromatic fresh fragrance and measures a mere 2 cm in diameter.