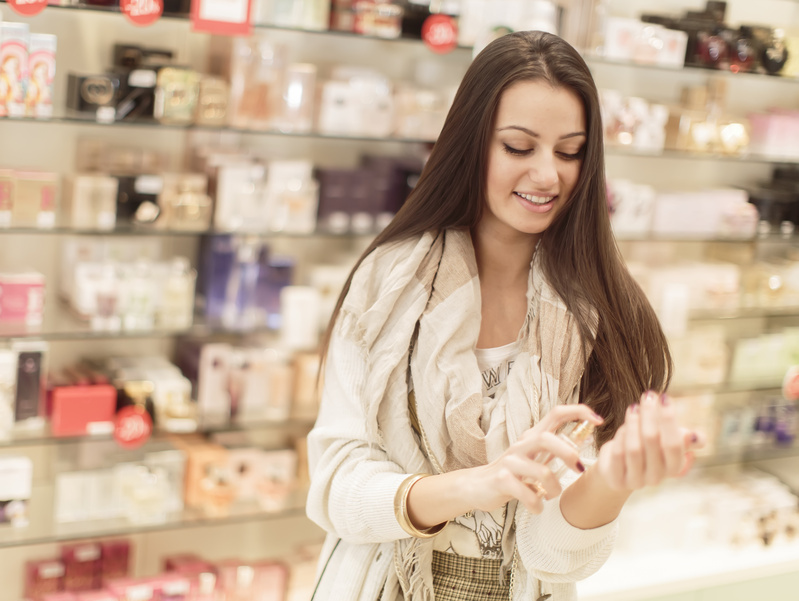 Women of all ages adore Chanel perfume. Available in several scents and concentrations, each of which is specially formulated to meet consumer demands, any of the top 3 is sure to make a lasting impression on those around you. While the right Chanel scent is ultimately a matter of personal preference, several have gained rank in the hearts of many.
Coco Noir
Created by Jacques Polge, Chanel Coco Noir was launched in 2012. It is said to be magnetic and uncompromising. As of 2014, this ladies' perfume comes in a sleek, black rectangular bottle; this lends it an intimate and seductive feel and suits the name, which means "black" in French. Overall, it features a floral scent. Users may notice the striking top notes of grapefruit and bergamot with rose and jasmine when first spraying the perfume. Strong base notes of Indonesian patchouli and sandalwood follow. This long-lasting scent has a moderate to heavy sillage, which refers to how long the smell lingers. Though more of an evening choice, it suits day wear as well.
Chance
Jacques Polge created Chanel Chance in 2003, and it is the only one to come in a round bottle as opposed to the traditional rectangular shape. The shape alludes to the wheel of fortune - a medieval and ancient symbol referring to fate - reflects the name, which when translated to English, means luck. Ideal for women looking for romance, this youthful floral scent offers extreme freshness. Top notes include pink pepper, lemon, and pineapple, while the heart encompasses hyacinth, jasmine, and iris. Still, the base is composed of amber, patchouli, vetiver, and white musk. Like Coco Noir, this perfume is long-lasting and boasts a heavy sillage.
Allure
Chanel Allure offers beautiful and intoxicating floral and woody scents. Also created by Jacques Polge, this eau de toilette was launched in 1996 and stayed with the rectangular packaging. Where typical perfumes have top, middle, and base notes based on which scents dominate, according to Chanel, Allure offers more of a multi-faceted mix. It is the perfect blend of bergamot, lemon, peach, mandarin, sweet vanilla, and sandalwood. The heart notes of this fragrance include jasmine, rose of May, peony, water lily, magnolia, and orange blossom.
About Coco Chanel
A renowned fashion designer, Gabrielle "Coco" Chanel introduced her first fragrance Chanel No. 5 in 1921. It quickly became a bestseller amongst women of the time, including popular icon Marilyn Monroe. Chanel fragrances were the first to feature a designer's name. Since then, many others have followed suit. Although Coco Chanel passed away in 1971, her perfumes have continued to gain a world-wide consumer base.