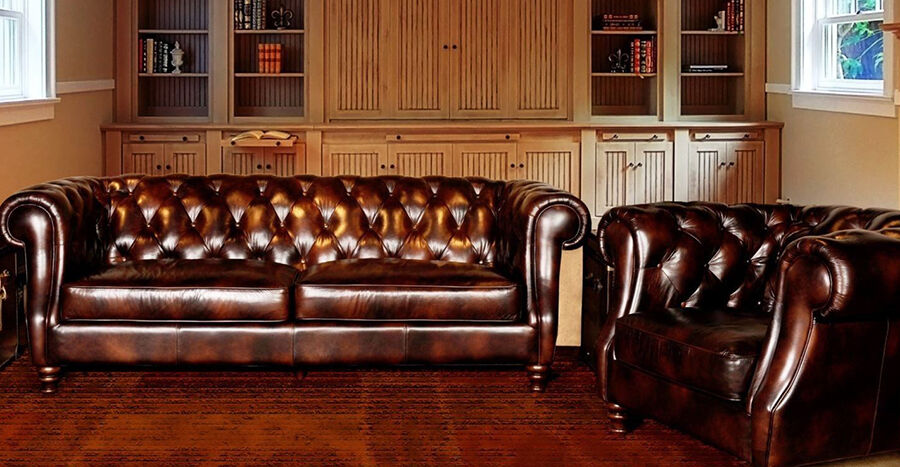 When looking for classic, stylish furniture for the home or office, a Chesterfield sofa offers timeless elegance, sophistication, and quality. Using only the best materials and craftsmanship, Chesterfield sofas are easily identifiable by their shape and style, with high arms and studded back. Three of the top Chesterfield sofas are those made by the Chesterfield Company, Thomas Lloyd, and the British Chesterfield Company, all of whom produce genuine Chesterfield furniture of exceptional quality handmade in Britain.
Chesterfield Sofa From the Chesterfield Company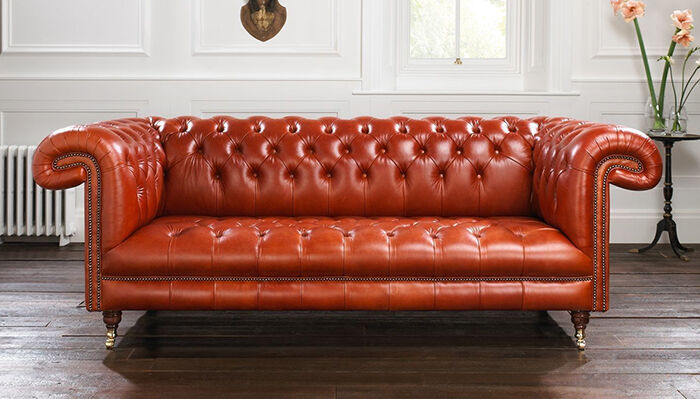 The Chesterfield Company makes beautifully crafted handmade Chesterfield sofas of exceptional quality. Producing classic Chesterfield sofas since the early 1950s, a Chesterfield Company Chesterfield sofa is comfortable to sit in and durable, lasting many long years. Their range of Chesterfields include Chesterfield sofa beds, wing back chairs, Captain's chairs, and even matching leather stools. These leather Chesterfield sofas come in a range of leather choices, including full grain leather, full aniline leather, antique, or vintage. The Chesterfield Company's most popular colour options are black leather, red leather, and classic brown leather sofas.
Thomas Lloyd Chesterfield Sofa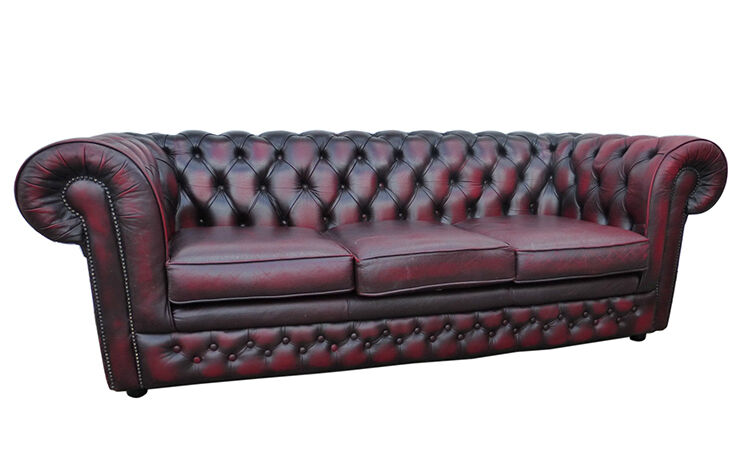 Thomas Lloyd has been making top quality Chesterfield sofas and Chesterfield sofa beds since 1981. Thomas Lloyd Chesterfield sofas use only the best quality leather for optimum comfort and durability, and buyers can choose between antique red, green, brown, or gold leather. The leather is carefully rubbed back to produce an accurate and stylish antique look. Whether it is a large three seat Chesterfield, a smaller two seater, a club chair, or a high back chair, Thomas Lloyd Chesterfield furniture is of the best quality and British craftsmanship. For a sofa bed option, Thomas Lloyd Chesterfield sofa beds measure a comfortable 116 centimetres in width by 180 centimetres in length. Other Chesterfield furniture on offer are Chesterfield rocking chairs.
Chesterfield Sofa From the British Chesterfield Company
The British Chesterfield Company makes high quality Chesterfield sofas and Chesterfield chairs using proven traditional construction methods, guaranteeing quality and durability. The British Chesterfield Company produces two, three, and even large four-seat sofas, as well as a selection of low and high back chairs, and small and large Chesterfield footstools. Being handmade in Britain, the British Chesterfield Company can make furniture to a specific request, including size and shape. They even offer Chesterfield corner sofas. No matter if it is one single piece of furniture or an entire Chesterfield suite, a British Chesterfield Company sofa or suite is an ideal option for those looking for top quality craftsmanship, comfort, style, and durability.