Traditionally, men's chino trousers feature chino cloth, which is a cotton twill fabric. Some chino styles can pass for tapered khakis and others are closer to falling into the cargo and four-pocket style category. You can also find chinos with less traditional cuts, fabric finishes, and colours. However, chinos typically have a narrow cut on the legs and a tapered bottom and hemline. Whatever style you prefer, consider the top chino trousers for a variety of occasions.
Chino Trousers for Work
Work chinos feature tougher, thicker fabrics and have a different cut and fit than everyday casual chinos do. While men's trousers should ordinarily be well fitting in the waist and seat area, creating straight lines that lengthen and slim the body, work chinos feature a fit that is more relaxed. Designed for the hardworking man, this style can take harsh treatment. Work chinos are at their best when you wear them with other working-man inspired articles of clothing. Denim jackets, chambray, and patterns with checks are all a comfortable fit for these trousers. Heavy boots are the order of the day for footwear, and anything that resembles a lumberjack, forestry worker, or oil rigger works with these chinos. Too casual for any style of formal wear, you can leave the blazer, suit jacket, and tie at home. Remember, with the slim tapered legs of chinos, you may need to use several layers on your top half to counteract muscular thighs.
Everyday Casual Chino Trousers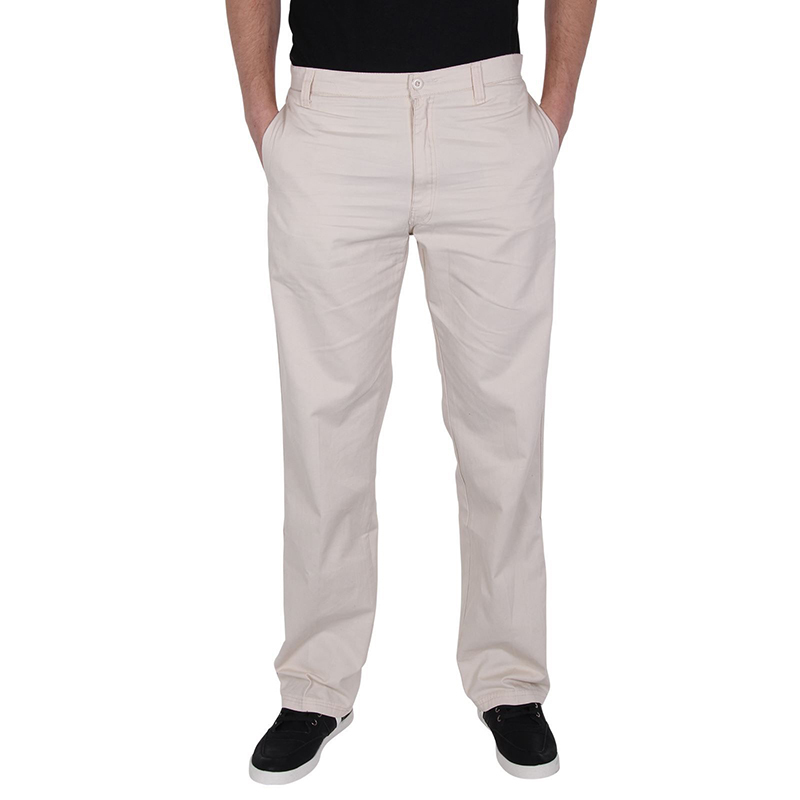 Casual chino trousers encompass a wide range of styles, but generally feature visible French seams on both the outside and inside leg seams. These also sit lower at the waist than standard designs, and often have washes or treatments that mimic designer quality trousers. Relatively inexpensive, they often feature fabric other than cotton, despite the chino name. Some of the more popular designs within this category include vintage chinos and the worn-in designs available at some popular high street stores. Pair these men's casual chino trousers with T-shirts, Polo shirts, classic Oxford shirts, or a great jumper. Avoid dress shirts, formal shoes, and jackets with casual chinos.
Slim Chino Trousers for Dressy Casual Occasions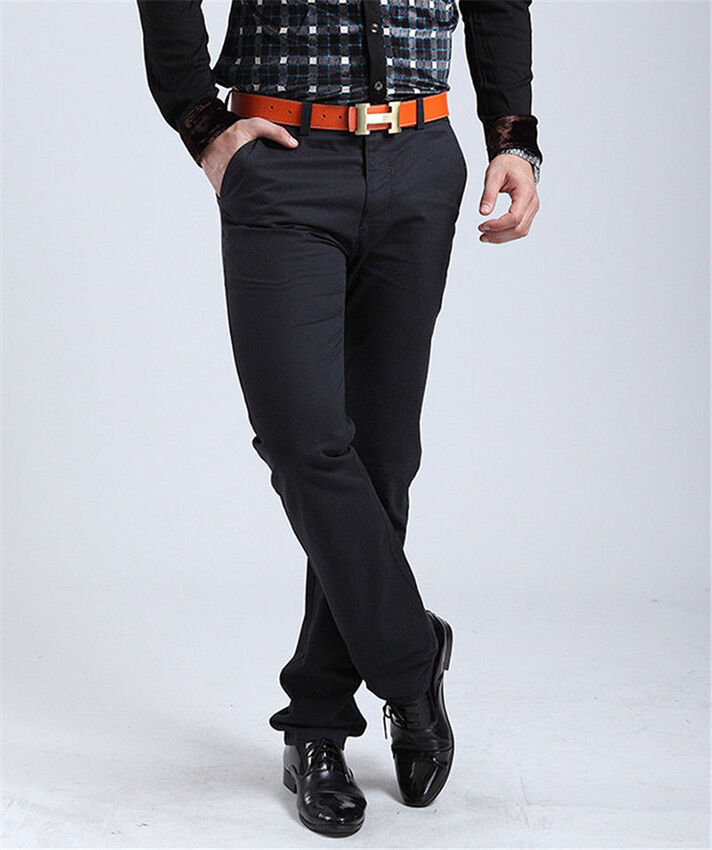 Slim chinos are a dressy casual trouser, and you can wear them with button down shirts, either tucked in or left out. More formal than khaki pants, but still on the relaxed side, they are good for a restaurant date or a night on the town. While not formal in any way, they are for occasions that require a bit of an effort. Slim chinos have a more noticeable taper in the lower legs. Wear a belt with your chinos, always, and be sure they fit well and do not bind your lower legs.