A choker is a stylish, tight necklace meant to hug the neck. If you wear a top that shows your neckline, adding a choker draws the eye up to your face and your neck. While there are dozens of different styles of chokers, and even more brands to choose from, you can start out by looking at the top three chokers for summer.
Chain Choker Necklace

Slim chain choker necklaces are versatile, easy to wear, and do not attract a great deal of attention. Most chain chokers are 35 to 38 centimetres long, and might feature embellishments such as diamonds or stones, beadwork, or hanging pendants, which fall right in the hollow of the neck. Betsey Johnson's Iconic Summer Crystal Metallic Necklace is a popular high-street choice, while the Fallon Wreath Choker and the Saint Laurent Crystal Cocktail Choker Necklace are two lovely designer choices.
Choker Collar
A choker collar is the edgiest version of the choker because it is the most austere, but you can tone the look down by choosing a thin wire choker. Choker collars come in leather and in metals such as gold, silver, copper, and nickel. Metal chokers are more formal, while leather chokers are more rocker or gothic style. Metal chokers feature firm bands of metal that slip over the neck, and either leave the back of the neck open, or lock at the back. A few good examples of choker collars include the TopShop Stretch Choker Necklace, the Thierry Mugler Vintage Choker, and the Kardashian Kollection Women's Choker.
Statement Choker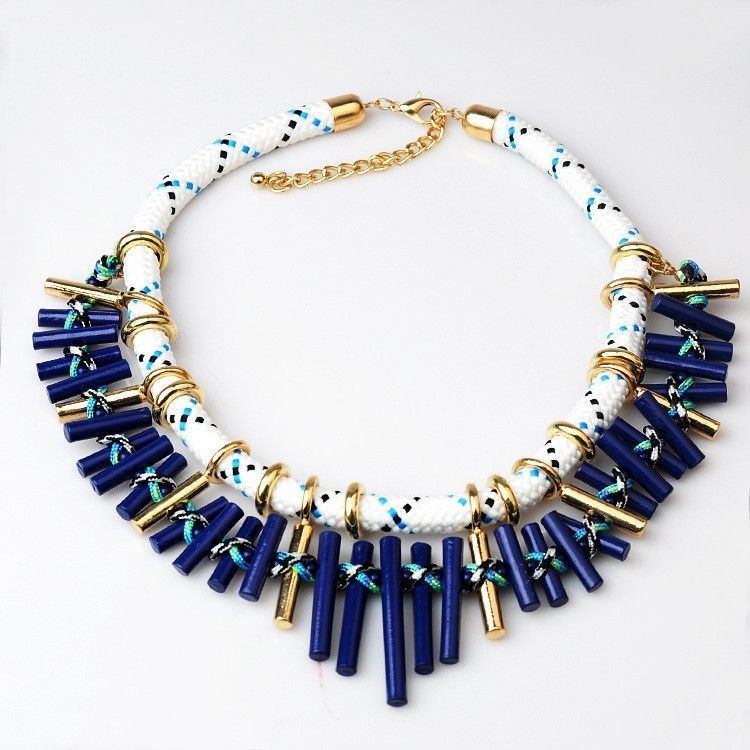 If you are going to a party or an event, then a statement choker is the way to go. Statement chokers have always been popular with runway models and fashionistas, and for good reason. They draw the eye towards the face, accent your entire outfit, and make a statement. These chokers come in a couple of different styles but all of them are large and easy to see. It is important to remember that in order to pull off a statement choker, you have to match it to your outfit, and wear minimal jewellery or none at all other than the choker. Popular options include large gold or silver cuff chokers, chunky chain chokers, diamante chokers, and oversized chokers. The Charlotte Russe Rhinestone and Chain Choker, Forever 21 Underground Layered Choker, and Swarovski Fallen Jewellery Imitation Pearl Biker Choker are great options to consider.