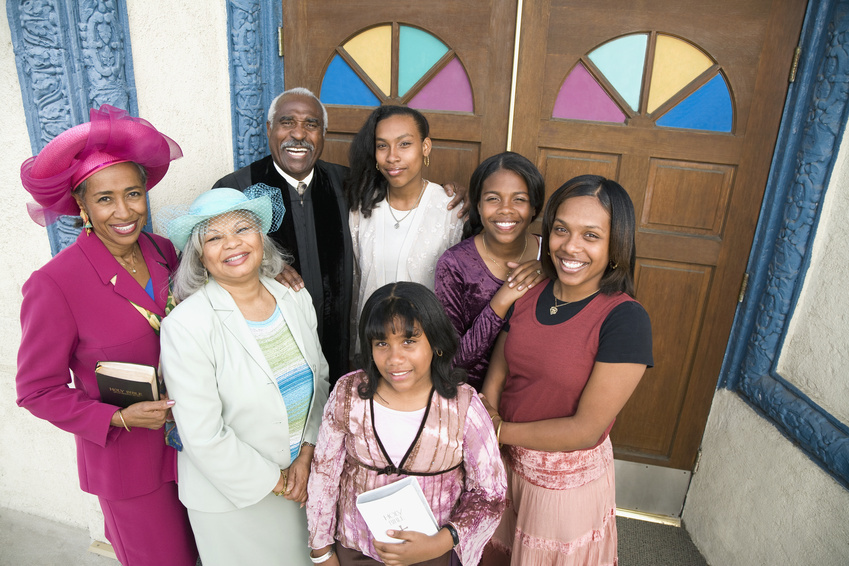 Every Sunday Christians gather at churches around the world to worship, be inspired, and commune. In some congregations, people are expected to dress up. Often, women need to find a conservative church dress that is neither too formal or too casual. As a good rule of thumb, look for a dress formal enough to wear to afternoon tea. Typically, tea dresses are feminine, semi-formal, and not too revealing.
Tiffany Floral Dress by Monsoon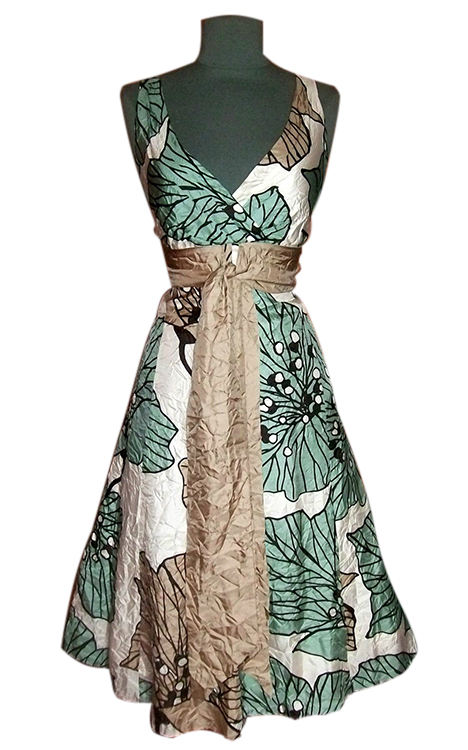 When spring is in the air and the sun is out, step outside in the Tiffany floral dress by Monsoon. Its pastel colours and blue flower pattern that adorn the bodice and full skirt make it perfect for an afternoon at church and a luncheon afterwards. It features a spaghetti strap top with a band around the waist and a cinched in skirt that creates the appearance of curves. At the hemline, green material with a similar pattern follows the edge of the skirt and complements the dress. The knee-length skirt bare enough, but not too much, legs. Pair this Monsoon dress with blue earrings, a pearl necklace, and some cute ballet pumps.
Dotty Sundress by Cath Kidston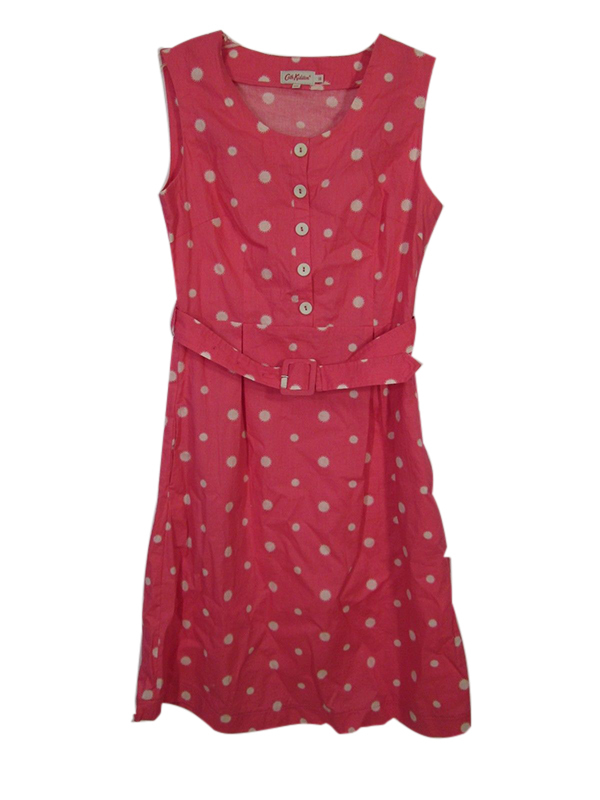 Sometimes, simplicity speaks volumes. The Dotty sundress by Cath Kidston suits the mature woman who wants to be comfortable and cute in church without dressing outside of the typical styles for her age group. The sleeveless top has wide straps and a modest, crewneck cut. A waistline slightly under the chest cinches in and allows the lower portion to fit loosely over the midsection and hips. Not only does this make the sundress comfortable to move around in, but it is also flattering on most body types. The dark blue material covered in large, white polka dots has enough of a formal flair for church and a casual vibe for a picnic later that week. Some white, blue, or brown sandals would pair nicely with this Cath Kidston dress as would a string of plastic beads.
Alice Dress by Temperley
The Dotty and Tiffany dresses could feel too casual for some women, but the Alice dress by Temperley solves that problem. Depending on the chosen shoes, women of all ages could pull off the dress despite its very mature appearance. Sheer, green sleeves with large ruffles at the end complement the ruffled neckline, and horizontal pleats run most of the way down the bodice before giving way to vertical pleats around the skirt. On this entirely dark green dress, a few vertical pleats run from the neckline to the bottom of the skirt and add dimension. A band around the midsection defines the waistline, and the skirt stops just short at the knees.