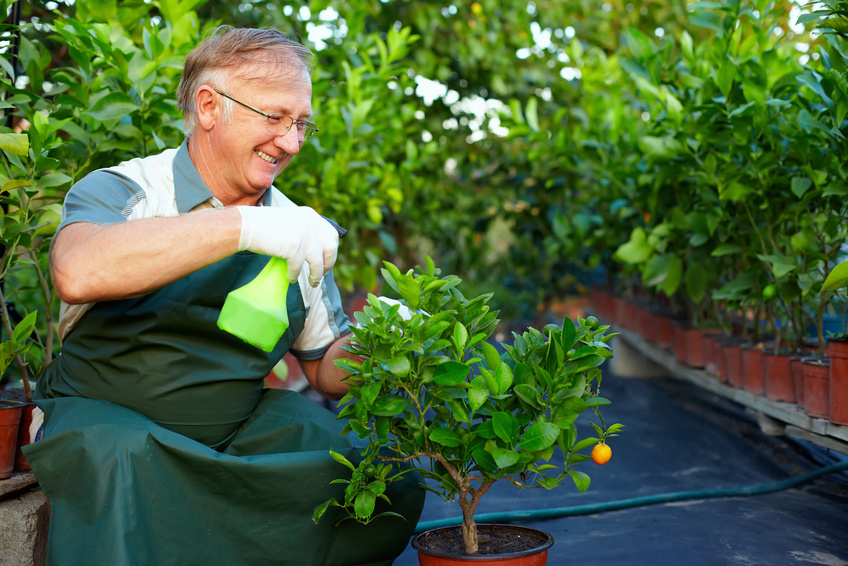 Even the most amateur of gardeners understands the importance of relocating certain plants indoors for the duration of the winter months. Citrus plants, in particular, require this change in order to bear fruit throughout the year. Fortunately, many of these plants do well inside when potted appropriately and given enough sunshine. The top three citrus trees for the home include lemon, lime, and kumquat bearing plants.
Lemon Trees

As far as indoor plants go, many will likely gravitate to a lemon tree first because of the frequency in which recipes use the fruit. Interested parties should look for available dwarf versions of these trees that only grow to about 8 ft in height. Plant them in deep containers, and place them near a big window that receives plenty of light throughout the day. Keeping the lemon tree plant warm should represent a top priority for any lemon tree owner, followed closely by pollination. After purchasing the plant, shoppers should also buy a few paint brushes for aiding in this process when flowers appear on the branches. Simply touch the feathery end of the brush to the tip of the small extensions within the buds and then touch the innermost, sticky portion of the flower.
Lime Trees
The maintenance and placement of lime trees closely follows that of the lemon trees. They need ample sunlight, pollination, and a large pot to grow in. Their soil, as well as that of their yellow cousin, should remain moist but not extremely wet. All citrus plants require some pruning to maintain their fruit production by allowing light to hit additional leaves. It also maintains the overall look of the plant, so it won't detract from surrounding home decor. To prune a lime tree, start by plucking all of the fruit from the branches. Then remove all damaged or diseased limbs by cutting them at their base, and trim skinny twigs.
Kumquat Trees

Kumquat plants also do well indoors. This tree produces an oblong, orange fruit that packs a sharp flavour, which chefs can add to salads or in marmalade. They can even be served by themselves when very ripe or with a little sugar syrup when less-so. Again, the same maintenance rules for other citrus trees apply when caring for a kumquat plant. However, these particular plants might also serve as a conversation starter, because of the exotism of their Asian fruit. Owners should enjoy exploring new recipes and sharing what they have learned with visitors.