For an elegant, stylish, and sexy wardrobe option, a plunge dress may be a great choice for any wardrobe. In a range of colours, fabrics, and styles, a plunge dress can suit almost any figure. The top 3 classic plunge dresses include the maxi plunge dress, the deep plunge dress, and the plunge back dress.
Maxi Plunge Dresses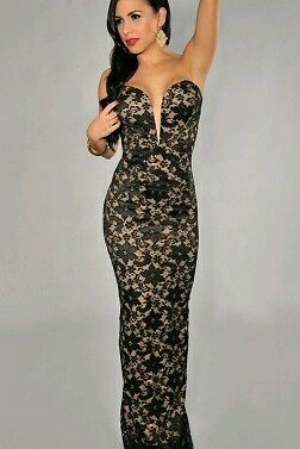 A maxi plunge dress is one of the top classic styles of plunge dresses for women. Suitable for formal or casual occasions, the maxi plunge dress balances out the plunging neckline at the front with the full length of the dress. A maxi plunge dress may have a deep plunge neckline or it may have a smaller v-neckline. A v-neck can help to elongate the body, so a full length plunge dress is great for almost any figure. Shorter women look taller with a maxi plunge dress, while the fuller figure looks more elongated and slimmer with a plunge neckline maxi dress.
Deep Plunge Dresses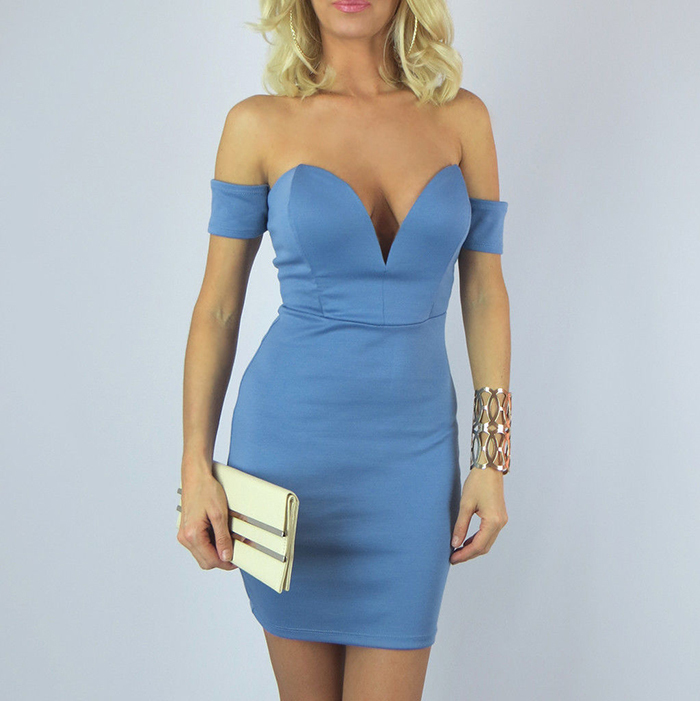 The deep plunge dress is not for the faint-hearted. It takes confidence and a well-fitting plunge dress to pull it off properly and with elegance. The ideal figure for a deep plunge dress is one with a smaller bust size. Whatever the bust size, it is important that the dress' cups fit properly, holding everything into place as necessary. Some women like to wear attractive lingerie visible underneath the plunge neckline, while other women are happy to show only bare skin. One useful piece of lingerie to wear with a deep plunge dress is a plunge bra. Soft, flowing materials make a deep plunge dress less obvious and help to create a feminine and elegant look.
Plunge Back Dresses
When one thinks of a plunge dress, a front plunge is usually what comes to mind first. However, the third top classic plunge dress is the plunge back dress. With a plunging neckline down the back, plunge back dresses may extend to expose the top of the shoulders or right down to the waist, exposing the whole of the wearer's back. The plunge back dress, sometimes called a backless dress, is often suitable for formal occasions, like a ball or a black tie event. Many wedding dresses feature the plunge back style.
Keyhole Plunge Dresses
In a similar style to the plunge, but with a bit of a difference is the keyhole dress, which features an opening either across the chest area or across the back. Giving a similar plunge neckline effect, the keyhole dress features a closed neck and the opening may be small or large, wide or narrow, showing varying amounts of skin. Depending on the size of the keyhole, a keyhole dress may be suitable for a lunch date, office attire, or a night out clubbing.