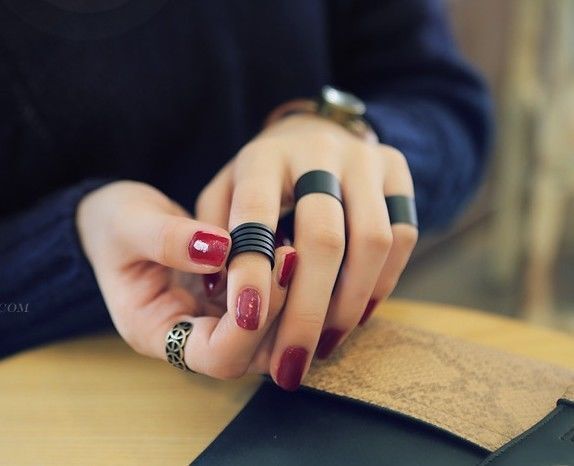 When it comes to classic jewellery, it seems even the most avant-garde prefer to stick to time tested and traditional choices when it comes to wedding ring sets. Whether a round diamond ring or the classic sapphire, it is important that shoppers choose the ring sets that appeal to them and reflect their individuality. When choosing amongst the classic rings sets, shoppers should pick those that are comfortable to wear, well-fitting, and as beautiful as the wearer is.
How to Select and Size a Ring Set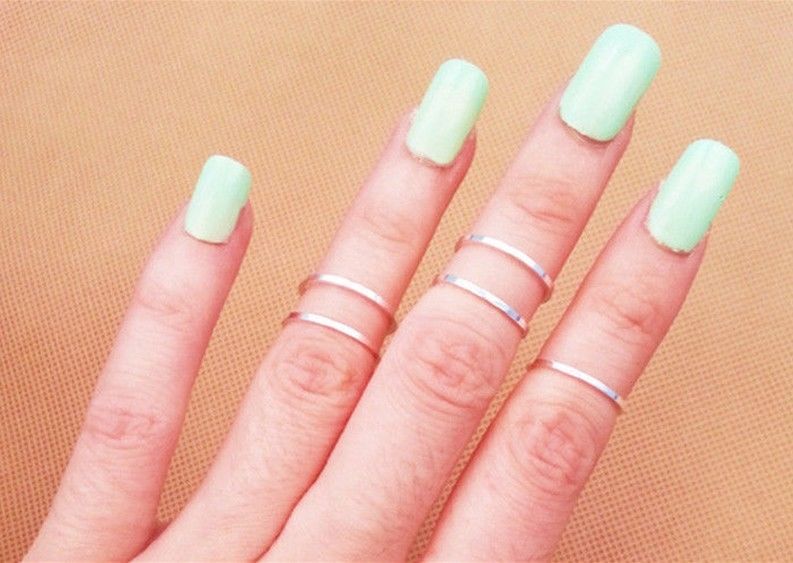 Knowing how to measure and fit a ring goes a long way to being sure the ring fits well and is neither too tight nor so loose that it may fall off and be lost. When fitting ring sets, it is best to measure for size when your fingers are warm and toward the end of the day. Hands swell during the day, so you can obtain the best fit after the fingers have reached their maximum size. If the knuckle is a good deal larger than the base of the finger, measure the base of the finger and the knuckle, selecting a size in between the two measurements.
Round Solitaire Diamond Ring Set
The classic round diamond solitaire set in platinum or gold with a matching gold or platinum wedding band has been a standard bridal set ring for decades. Solitaires can range in size from 0.50 carats to 6 carats or more, while most couples opt for something in between. Sitting alone, the diamond should be clear and have a good deal of sparkle. Choosing the finest diamond the budget allows goes a long way to having a ring that shows a lot of bling.
Emerald Cut Diamond with Baguettes Ring Set
Emerald cut diamonds tend to be larger than round diamonds due to the rectangular cut. These rings take up a good deal of space between the hand and the first knuckle of the ring finger, so it is a good idea to consider the size of this area when buying. Keep in mind the wedding band width as well. A very large ring and band on a small hand may overwhelm and inhibit finger movement. Emerald cut wedding ring sets have been popular since the early 1900s and continue to be the choice of couples all over the world due to their comfortable fit and large surface.
Blue Star Sapphire with Diamond Baguettes Ring Set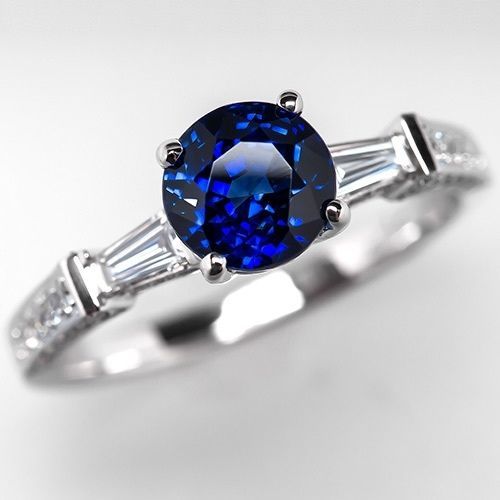 The blue Star Sapphire surrounded by diamonds has been popular with royalty for several generations and represents loyalty, spirituality, and divine favour. A sapphire should reflect a diamond shape when held to the light. Sapphires can also be included in matching wedding rings. Usually raised and surrounded by diamond baguettes, the sapphire ring represents the eternity of diamonds along with loyalty and favour. Several royal families have traditions of giving sapphires including the British, German, and Spanish.