Many women enjoy casting a line and hooking a large fish from time to time. Coarse fishing involves catching non-game species for sport like the carp and barbel varieties. The top three coarse fishing poles, for women participating in these activities, include the Shakespeare Ladies GX2 Ugly Stik, the Ladies Spincast Fishing Rod and Reel Combination from Zebco 33, and the Pinnacle Eye Candy Combo.
Shakespeare Ladies GX2 Ugly Stik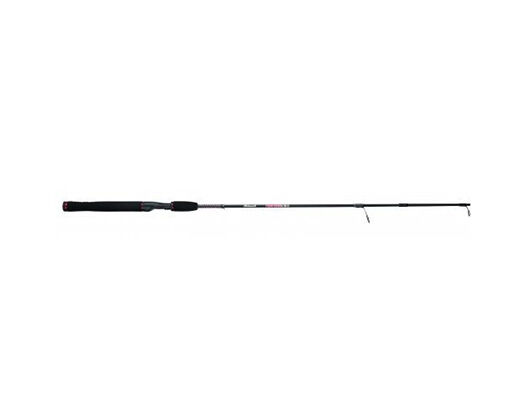 The lightweight design of the Ladies GX2 Ugly Stik from Shakespeare helps provide a comfortable experience for women looking to fish all day. Building on the brand's first products and made of fiberglass and graphite, the Ugly Stik reacts quickly to whoever controls it. These fishing poles come with grips and one-piece stainless steel line guides that are speckled in black and pink. Women can find this rod in lengths ranging from 5 ft to 7 ft. Shakespeare also provides light and medium power rankings for these rods to help customers make a smart choice when shopping. Although note, that it is best for a day of freshwater fishing.
Zebco 33 Ladies Spincast Fishing Rod and Reel Combination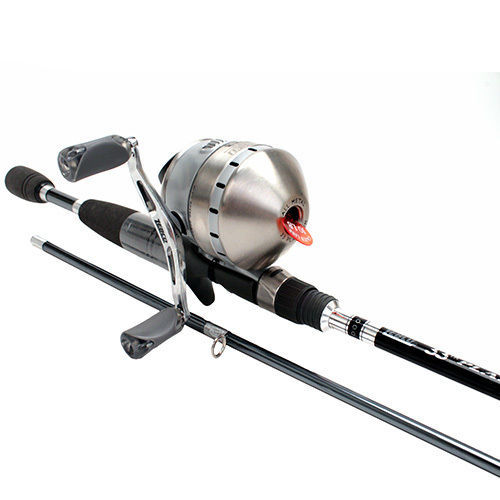 This pole comes with the ability to draw the a fish on to shore right on the rod. Its reel features a 3:6:1, ball-bearing drive, line management system, and multi-stop anti-reverse settings. A convenient built-in hook holder on the device also helps keep those organised. The Spincast's grip fits both left and right-handed fisher women, and its design includes splashes of pink hues. This six-foot long coarse fishing rod also offers medium power and flexes when pulling a lot of weight. All in all, the system easily pulls in some rock bass varieties, small bass, and crappie.
Pinnacle Eye Candy Combo
The Pinnacle Eye Candy Combo comes in a whopping six different sizes, making matching the pole length to the height and weight of the fisher easier. Each also offers a range power capacity for tackling light to heavy prey. The lighter-weight options include cork handles, while the heavier alternatives include non-slip EVA handles. Like the Zebco 33 Ladies Spincast, this product offers an installed reel on its graphite rod. This device helps prevent the line from twisting as the fish or weight draws it out. It also features a hardened aluminum spool and a reel hood fashioned from stainless steel. Most models of this coarse fishing pole meet the demands of fishing in lakes or less demanding saltwater casting. Watch for the heavyweight tailoring in the grips and check the information on packaging if unsure about a specific product's capabilities.