People use coconut oil in a plethora of ways, including as a moisturiser for their hair or body and as a vegan-friendly cooking oil. The top three coconut oil brands are KTC, Naissance, and PINK SUN because they are well-reviewed across the internet and offer a wide variety of coconut oil products. To choose a coconut oil brand, select one that offers coconut oil suitable for your intended purpose.
KTC Coconut Oil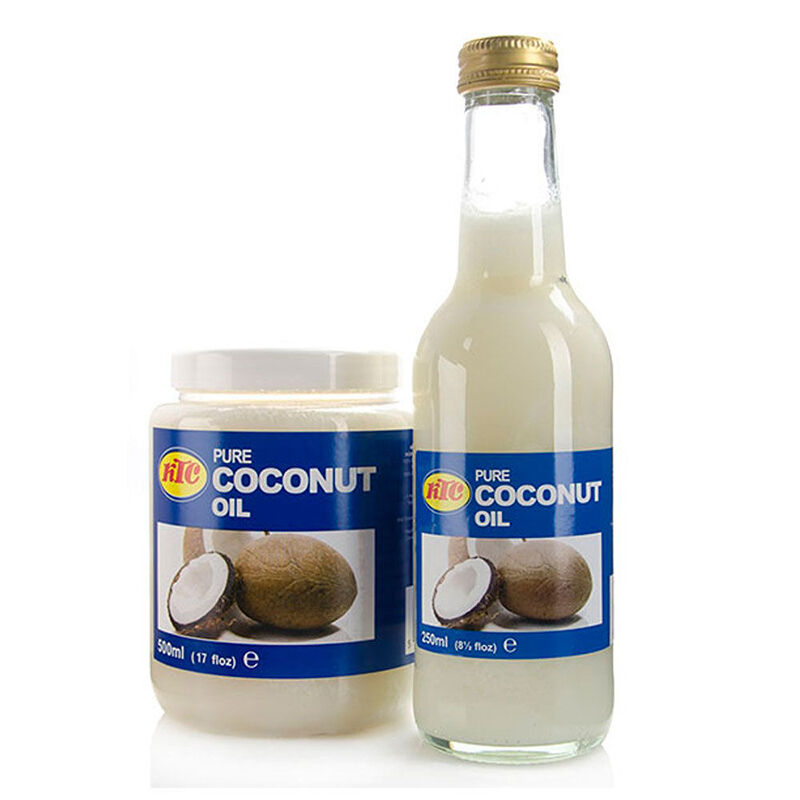 KTC is a UK company that describes themselves as Britain's largest private manufacturer and distributor of oils and fats. True to their description, their coconut oil is one of the most well-reviewed oils on the internet. They sell the oil in various sizes from 250 ml to 750 ml. The coconut oil is pure with no additives and is made using the same refining process as cooking vegetable oils. The company assures buyers that their refining process is safe for coconut oil, stating that although the refining process generally removes the majority of an oil's vitamins and minerals, coconut oil naturally does not contain much of anything to remove. The healthy fatty acids of coconut oil are not affected by this process. Reviews of KTC coconut oil say it is ideal for deep hair conditioning, relieving the symptoms of certain skin conditions, and overall does an excellent job of moisturising.
Naissance Coconut Oil
Much like KTC, Naissance sells 100 per cent pure, cold-pressed coconut oil. They specifically recommend the product for foot massages, scalp treatments, and hair conditioning. It is well-reviewed by users, receiving high praise for being a great hair conditioner and body moisturiser. Some people even use it for a tattoo balm or lip balm, while still others say it is ideal for removing makeup. Naissance notes that their coconut oil is for external use only, so shoppers should find other coconut oils to use as a cooking oil, and users should not use it on their lips if they have a habit of wetting their lips and accidentally consuming their lip products.
PINK SUN Organic Coconut Oils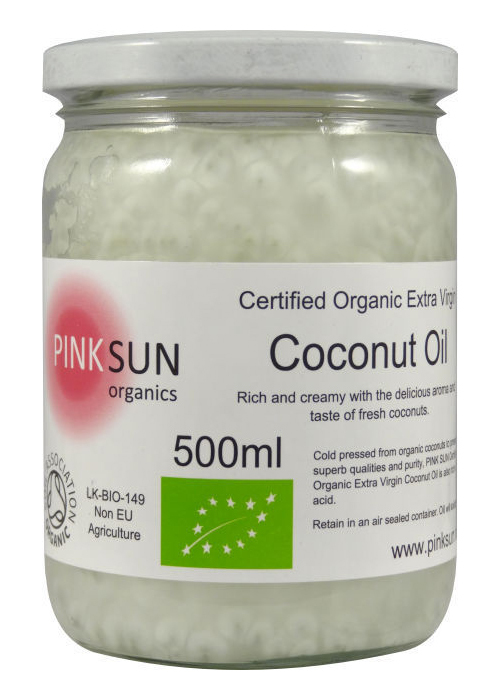 PINK SUN Essentials and Organics is located in West Yorkshire. Many of their products, including their organic coconut oils, are certified organic by Soil Association standards. Unlike Naissance, PINK SUN sells coconut products that are suitable for use in the kitchen. In fact, the company states that their coconuts are cold-pressed to retain the pure taste of the final product. However, coconut oil hair conditioners can also be made from the extra virgin coconut oil PINK SUN sells. This specific brand of coconut oil is truly versatile, in addition to being one of the few highly-reviewed brands that offer organic coconut oil products in the United Kingdom.