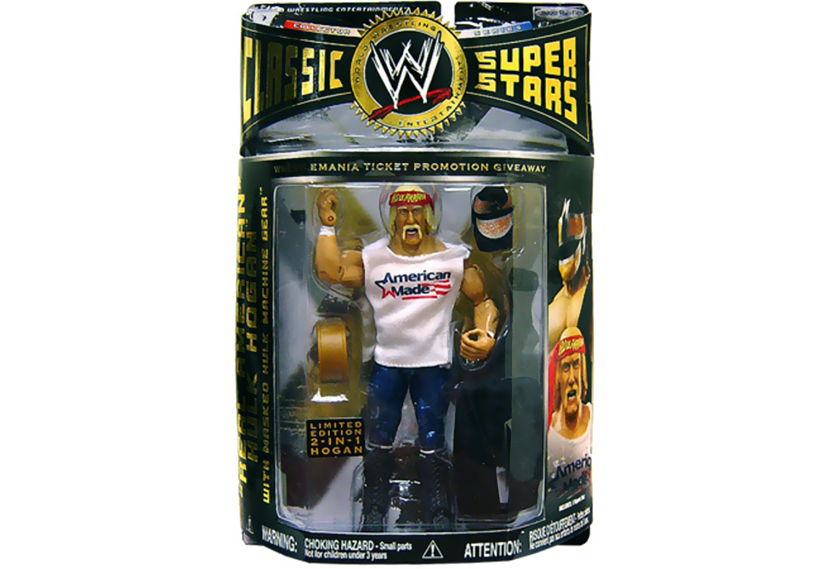 Wrestling figurines have been available since the early 1980s when the WWF first played to television viewers. Original action figures were large, hard-plastic figurines with little character. As wrestling merchandise became more popular, figurine designers developed articulated figures, which increased their popularity. The most valuable figures have limited manufacturing runs and unique features. Collectors constantly seek rare or special edition figures. Any of the Top 3 WWE figurines can add value to a collection.

"American Made" Hulk Hogan
Hulk Hogan is one of the classic all-time characters of WWE. His popularity, and early introduction to WWF, has resulted in the largest collection of figurines for a single wrestler. This particular figurine, made by Jakks Pacific in 2007, is a limited edition. It features Hulk Hogan in the "American Made" T-shirt and signature blue tights. Importantly, the figure also comes with a second outfit: the Masked Hulk Machine Gear. To receive this exclusive Hulk Hogan figure, collectors were required to purchase enough Wrestlemania Tickets from the Classic Superstars line to be entitled to it. An excellent example of facial rendering, it is a highly sought-after addition to any collector cabinet.
"Macho Man" Randy Savage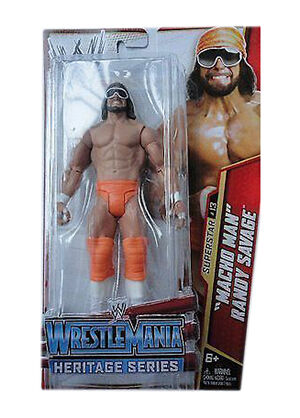 The popularity of this figure relates to Randy Savage's WWE comeback television appearance against The Ultimate Warrior in 2010. The "Macho Man" Randy Savage figure is part of the "Defining Moments" series of WWE figures and showcases Mattel's unsurpassed understanding of marketing opportunities. The purple and white coloration of sunglasses, jackets, hat, and boots, coupled with the long jacket tassels highlight Randy Savage's flamboyant pose. Quality design and impressive styling make this one of the most popular collectibles. Of note, the television event finishes with "Macho Man" Randy Savage re-uniting with Ms. Elizabeth, another of the eras' most collectable WWE figurines.
The Undertaker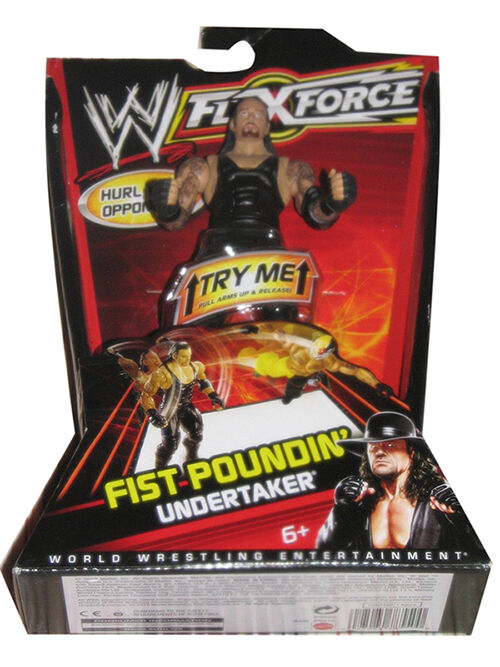 First introduced in the 1990s, The Undertaker character, "The Phenom", was an instant sensation. Originally part of the "Million Dollar Team", the Undertaker has won all major WWE championships, including tag teams, and continues to enthral loyal fans as one of the WWE Elite characters. The decision to "refit" the 2013 Undertaker figurine to showcase his initial 1990 arrival in WWE made it instantly popular. The "Phantom of the Opera" mask references the Undertaker's return to WWE in 1995 after leaving the circuit due to injury. A unique purple tie, blue boots, and blue gloves accent the signature black trench coat, hat, and long black hair of The Undertaker. These extra special additions make the figurine an instant collector's item.