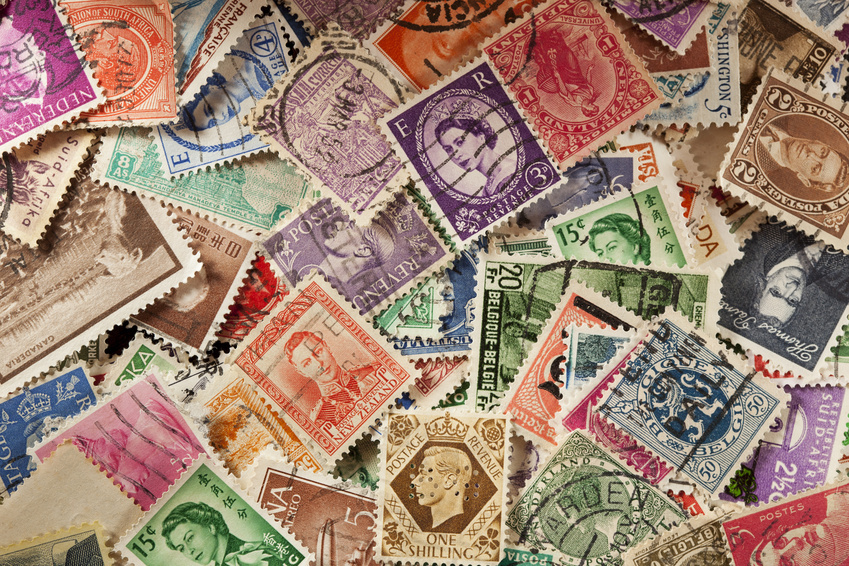 Stamp collecting is a fascinating hobby and serious collectors are often looking for something new and unusual to add to their collections. Collectors looking to purchase Commonwealth stamps can research the top stamps to help them choose amongst the wide variety of stamps on the market to find just the right ones to add to their collections.
Ceylon 1000 Rupee Purple on Red
This stamp, issued between 1912 and 1925, shows George V in profile, printed in purple on red for an overall impression of pink. An interesting detail is that the King was himself a well-known stamp collector. Ceylon is Sri Lanka, located off the coast of India. While this stamp had a production run of over 12 years, today it is quite rare. In good to excellent condition, it is therefore very sought-after. If this Ceylon stamp has printing errors, part of the margin or another stamp still attached, or is on an interesting letter collectors find it more valuable.
Mauritius 1847 1d Red and 2d Deep Blue
These are actually two stamps, but they share a design, apart from the colour and face value. Together there are only 26 of these stamps still in existence, an extreme rarity that makes them much more desirable. In addition, the Mauritius 1847 stamps were the first British Colonial stamps, giving them special historical significance. The design features Queen Victoria in profile in white on a coloured background and resembles British stamps of the same period.
Cape of Good Hope 1861 4d Pale Milky Blue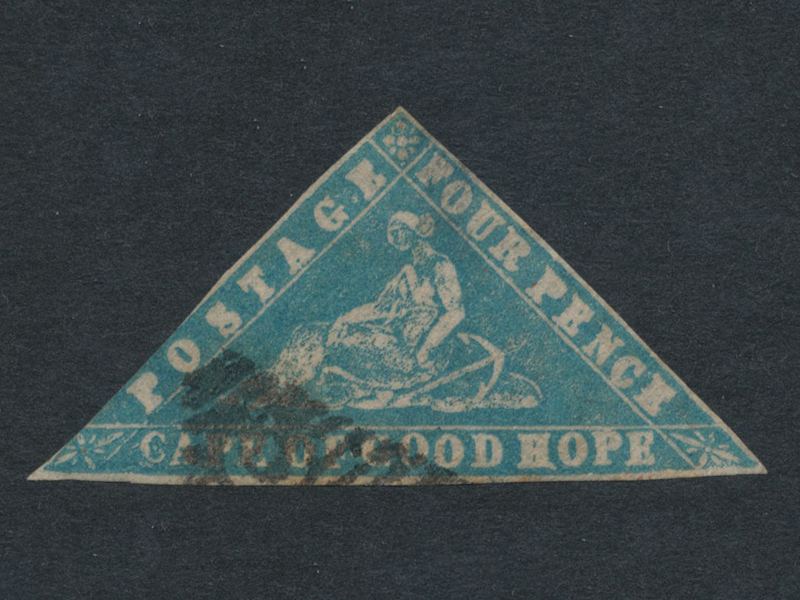 These stamps are not as rare as the other examples, so they are not quite as sought-after. However, being somewhat more available does mean a collector is more likely to be able to find and buy one. A special source of interest here is that these are triangular stamps. The design features a woman seated on an anchor, printed in white on blue. Engraver William Humphries originally created the design, which the other early Cape of Good Hope stamps share in different colours. The Cape of Good Hope corresponds to modern South Africa. In the mid-1800s, it was an important resupply point for shipping, accounting for the anchor on the stamp.
Top Collectible Stamps

Individual stamps gain or lose much of their value depending on their condition and on any details, such as printing errors, that might make them rarer. However, much of the value of a given stamp depends on the interests of the buyer, which vary from person to person. Most collectors specialise, choosing used stamps over unused or the other way around, and focusing on stamps from particular countries and particular time periods. A comparatively common stamp might be a major find for someone who needs it to fill a gap in an otherwise nearly complete collection.