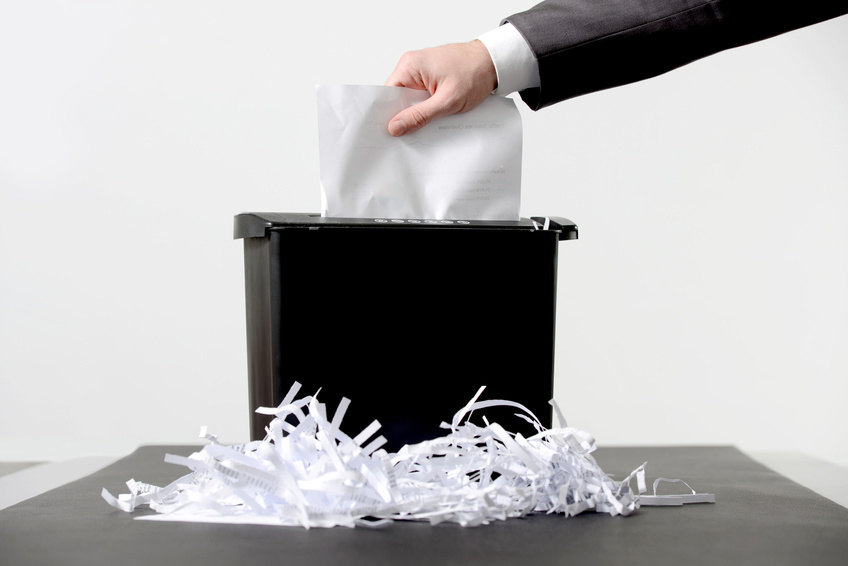 In a world in which identity theft is common, businesses and individuals must take precautions to ensure that they protect all personal information. Users should shred credit cards, bank account information, statements, bills, and other papers once each document's usefulness has passed. A cross cut shredder offers a secure disposal method, ensuring that the remnants are nearly impossible for anyone to piece back together. To make life easier and more secure for you in your professional and personal life, invest in one of the top three cross cut paper shredders.
Royal CX80 Cross Cut Paper Shredder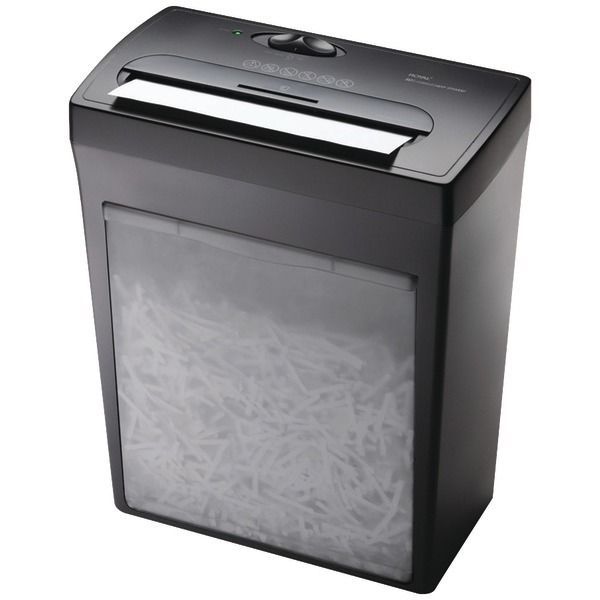 The Royal CX80 is among the fastest cross cut paper shredders on the market, cutting apart 8.5 feet of paper every minute. In spite of the speed, the machine rarely jams. After every 100 sheets of paper, the machine needs a brief rest. You can pile in stacks of eight to 12 pages at once. In fact, the unit handles staples, paper clips, and credit cards without any problems. The ability to shred credit cards makes it particularly valuable to offices and retail establishments. As a bonus, the transparent drawer in the unit reveals when owners should remove the paper shreds.
Fellowes Powershred 73CI Cross Cut Paper Shredder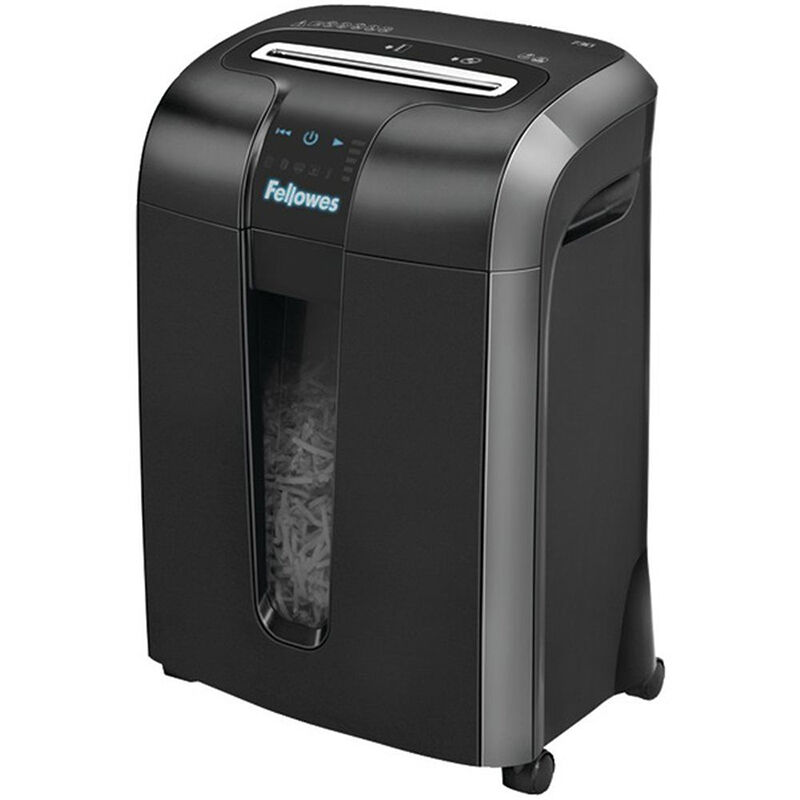 The Fellowes Powershred 73CI is 40.6 cm tall by 53.3 cm wide by 27.9 cm deep. This machine, as its name implies, is a powerhouse when it comes to cross-cut shredding. For any household with children or pets, or for an office that is open to the occasional small visitor, this machine has a few important features, such as an automatic SafeSense shutoff whenever anything except paper touches the paper slot. The unit eliminates the possibility of overfeeding and thus is practically immune to jams. With the capacity to shred a stack of a dozen sheets at one time, the Fellowes Powershred 73CI can shred consistently for about 10 minutes. After that, the machine needs 20 minutes to cool down. The pull-out bin that holds the shreds of paper has about a 22-litre capacity. Owners adjust settings using the backlit LED touch screen.
Black and Decker CC602 Cross Cut Paper Shredder
In small home offices or small work areas, space is at a premium. The Black and Decker CC602 has a compact, streamlined shape that is the perfect size for tucking under, or beside, a desk. While larger shredders are faster and more powerful, they make a lot of noise. This smaller machine operates comparatively quietly. It is simple to use, and easy to open and empty. Swift and smooth-functioning, as well as tiny, this six-sheet office shredder is ideal for the everyday disposal of important documents at work and at home.