A Crusader canteen by Bushcraft is a small container for cooking while camping. Although there is only one Crusader canteen in different materials and colours, they come in different sets, such as the Crusader canteen cooking system. When choosing Crusader canteen camping gear, your biggest decisions are what kind of Crusader and camping accessories you wish to buy with it, and whether to purchase stainless steel or black canteens.
Crusader Canteen in Stainless Steel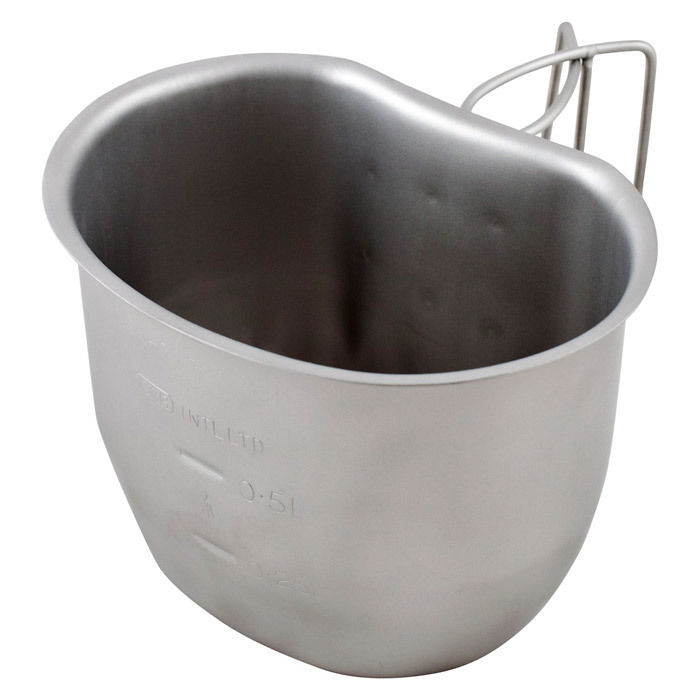 The original and simplest Crusader cup canteen is a must-have for all campers. Campers can cook, drink, and eat from this, negating the need to bring a bunch of different pots and mugs to a campsite. The Crusader cup canteen is lightweight and enables campers to pack even lighter. It is also stainless steel, so campers need not worry about melting odd plastic parts or needing to use special utensils to stir food. It holds up to 750 ml.
Crusader Canteen Cooking System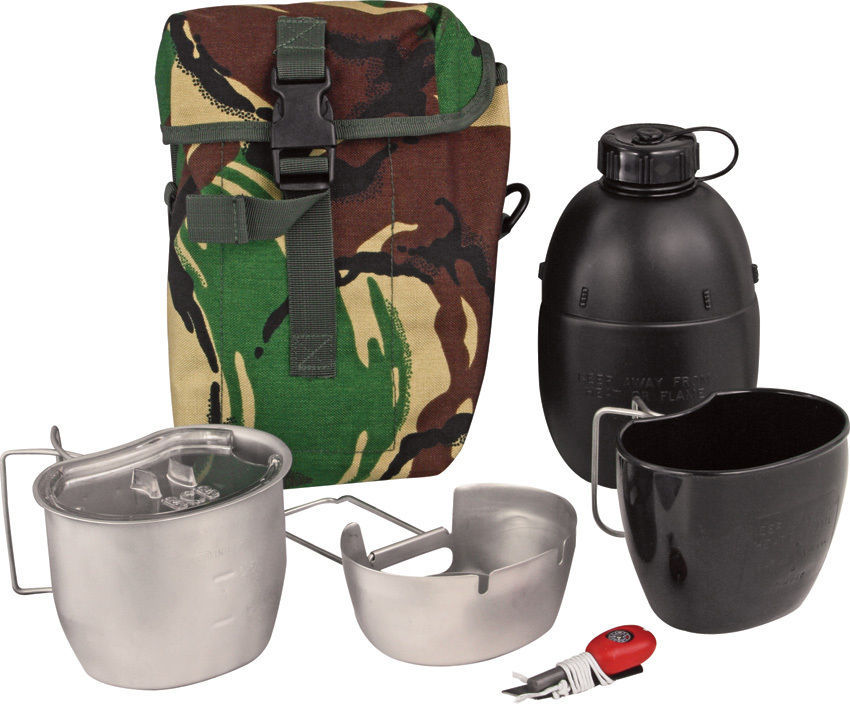 The Crusader cup canteen cooking system comes with the original Crusader cup, along with a variety of camping cookware made specifically for it. The system includes the Crusader cooker, the Crusader cup, and the NATO water bottle and cup. In addition, it comes with a dozen fuel packets, a flint fire starter, and the specialised lid that fits the Crusader cup. Lastly, the Crusader cup canteen cooking system also comes with the Crusader cup holder and a carrying pouch. Shoppers have some choice in which colour carry pouch they would like, in addition to the material of the Crusader cup. The cup is available in stainless steel and black. However, some reviewers warn against getting the black cup because it tends to flake after heavy use. The manufacturer says this is a normal process when the cup is used with the cooker. If it bothers you, go for stainless steel instead.
Crusader Canteen with Lid
Bushcraft's original Crusader cup canteen does not come with a lid. However, shoppers can sometimes find the Crusader cup canteen for sale with a stainless steel lid that withstands high temperatures. This lid cuts down on cooking time and also stops debris from getting into your food. As with all third party products, users should be careful to follow the instructions and be wary of malfunction. Of course, users should proceed with caution when cooking or boiling anything over a campfire. Even without using a lid, some Crusader cup canteen users report the product not being able to withstand temperatures from a fire. The black cup in particular can warp, although it should still be usable. Remember to follow the manufacturer's instructions carefully to get the most out of Bushcraft Crusader canteens.