H.P. Lovecraft was a horror fiction expert. He created Cthulhu, a monstrous deity with sharp claws, narrow black wings, and a face which resembles an octopus, in his short story 'The Call of Cthulhu'. This evil creature inspired Lovecraft and others to write many related horror stories about other evil creatures and their effects on humanity. Collections of such stories became popular books. Consumers interested in purchasing a Cthulhu story collection should consider a few of the top collections available.
'The Complete Cthulhu Mythos Tales'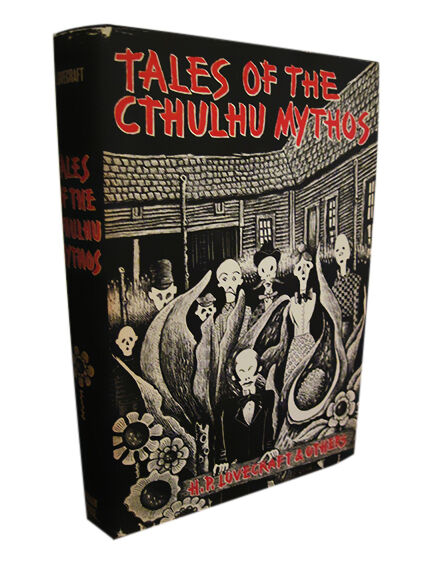 A comprehensive collection of 23 of Lovecraft's strange and terrifying tales, 'The Complete Cthulhu Mythos Tales' is about incomprehensible alien gods and their horrific effects on humanity. The book features an introduction by S.T. Joshi, a leading Lovecraft authority, and six collaborative revisions in which Lovecraft expands upon the dark mythological creatures of his stories. The collection includes the original short story 'The Call of Cthulhu', which inspired a Cthulhu card game and collectible Cthulhu miniatures. The book includes several other Lovecraft favourites as well, including 'The Dunwich Horror' and 'The Colour of Outer Space'.
'New Tales of the Cthulhu Mythos'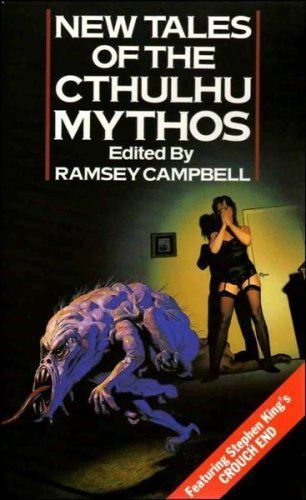 'New Tales of the Cthulhu Mythos' continues the Cthulhu Mythos in true Lovecraftian fashion. This horror book begins with an introduction by Ramsey Campbell, explaining that readers should prepare themselves for new moods and tales which are quite surprising. The first short story in the collection is 'Crouch End' by Stephen King. Frank Belknap Long, David Drake, T. E. D. Klein, and Brian Lumley, amongst others, also contribute to this collection of disturbing stories. Among the tales included are 'The Faces at Pine Dunes', 'The Second Wish', and 'Black Man with a Horn'. This collection contains everything from science fiction to historically based horror fiction, and while there are many different styles and stories contained within, they all have one thing in common: They are sure to terrify the reader.
'Black Wings of Cthulhu: Tales of Lovecraftian Horror'
It is easy to see that writers took their inspiration from the works of H.P. Lovecraft in 'Black Wings of Cthulhu: Tales of Lovecraftian Horror'. S.T. Joshi, a Lovecraft expert, edited the collection. In it, several well-known writers including Caitlin R. Kiernan, Ramsey Campbell, Brian Stableford, Michael Shea, and Darrell Schweitzer take Lovecraft's horrific concepts and stories to new levels. Stories like 'Lesser Demons', 'Rotterdam', and 'Tunnels' all leave readers stricken with fear, horror, and delight. Two stories are devoted to expounding upon Lovecraft's short story 'Pickman's Model'. They are 'The Truth about Pickman' and 'Pickman's Other Model'. This collection is a perfect addition to any horror library.