Hot, delicious, and comforting, tea is a favoured drink throughout the United Kingdom and around the world. One of tea's charms is the tea service or tea set in which the host serves it. To create the welcoming experience that you want for your guests, invest in some of the top cup and saucer brands in the world, such as Royal Albert, Wedgwood, and Whittard of Chelsea.
Royal Albert Cups and Saucers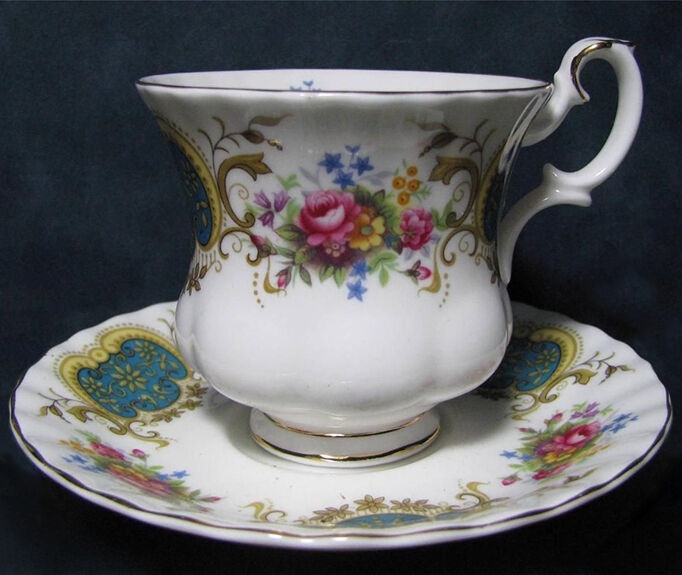 Since 1904, the Royal Albert brand has been producing fine English bone china in many different patterns. Nearly every pattern reflects the vibrancy and beauty of an English garden, overflowing with brilliant colour and crisp detail. One of the top choices among Royal Albert cups and saucers is the Old Country Roses pattern, which depicts vivid red, sunshine yellow, and cheerful pink roses. Other popular patterns include Cheeky Pink, Lady Carlyle, New Country Roses, Polka Blue, and Rose Confetti. Known for their delicate design, the teacups and saucers from Royal Albert are the perfect addition to any collection of tea service items.
Wedgwood Cups and Saucers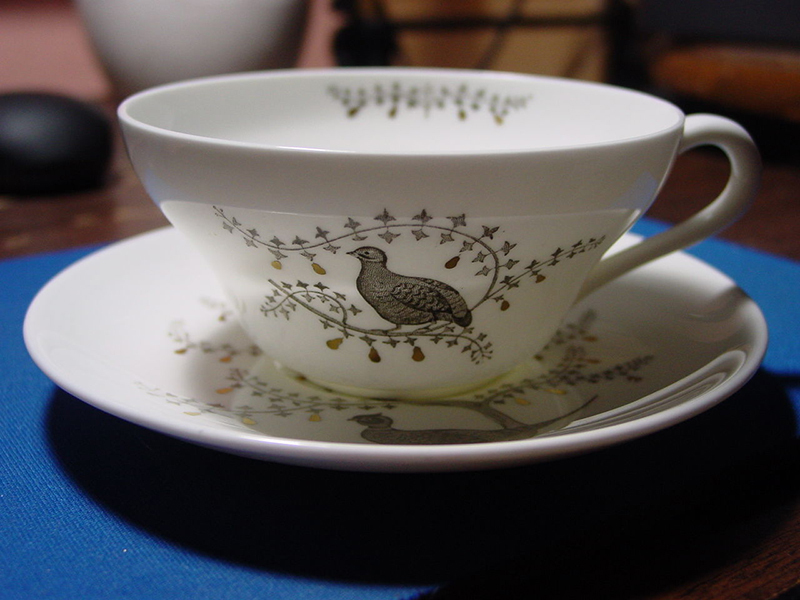 Wedgwood produces luxurious, finely crafted pieces for notable consumers as well as the royal household in Britain. Wedgwood cups and saucers come in all sorts of different shapes, from the Middle Eastern inspired Harlequin Collection Yellow Ribbons cup and saucer to the Harlequin Collection Butterfly cup and saucer with a handle shaped like a butterfly at rest. The Daisy teacup and saucer in pink features an elaborate antique pattern and fluted edges for a more traditional look and feel. In contrast, the Deco Bloom cup and saucer celebrates the Art Deco period with its angles and repeating lines, softened with cloudy pink and white flowers across its surface. Other lovely cup and saucer combinations from Wedgwood include the Butterfly Bloom, Cuckoo, Yellow Butterfly, Daisy, Polka Dot Tea Story, and Ribbon Rose.
Whittard of Chelsea Cups and Saucers
In 1886, Walter Whittard opened the doors to his London tea and coffee shop. Since that first day, Whittard of Chelsea has grown into a business that sells not only coffee beans, rich hot chocolate mixes, and loose tea, but also fine cups in which to pour them. Several of Whittard of Chelsea's products cater to the modern tea or coffee drinker, with cups like Bampton Stripe, Red Latte, Red Capuccino, Henley Stripe, and Mido showcasing bold, vivid colours and strong lines. The brand offers more traditional teacup choices as well, such as the Isidora cup and saucer, the Zenobia cup and saucer, the Tamara cup and saucer, and the Eufemia cup and saucer. The Blue Chintz and Ascot Floral patterns are popular, as is the unique Alice in Wonderland teacup and saucer featuring a fantastical black design on a pure white background.