Canon is one of the first names that come to mind when you think about DSLR cameras. Featuring astounding image quality and intuitive designs, Canon DSLR cameras are suitable for beginners and professionals alike. Whether you are looking for a budget-entry DSLR or an advanced semi-pro camera, learning more about the features of the top three Canon DSLR cameras can help you narrow down your search.
Canon EOS 1100D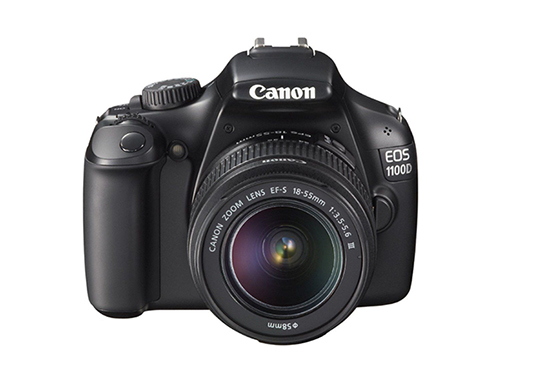 The Canon EOS 1100D is an excellent choice for those who are looking for a quality camera to introduce them to the world of digital photography. The camera features a 12.4MP CMOS sensor and it is compatible with all the EF-mount lenses in Canon's range. The main advantages of choosing the Canon EOS 1100D are the good image quality and the fast autofocus for an entry-level mode. For the downsides, the slow live view focusing and the build quality featuring a plastic finish may deter more experienced users. The camera features a DIGIC 4 processor and has an ISO sensitivity from 100 to 6400. The optical viewfinder offers 95 per cent field of view and the camera can capture 720p HD video with simple click of a button on the rear.
Canon EOS 70D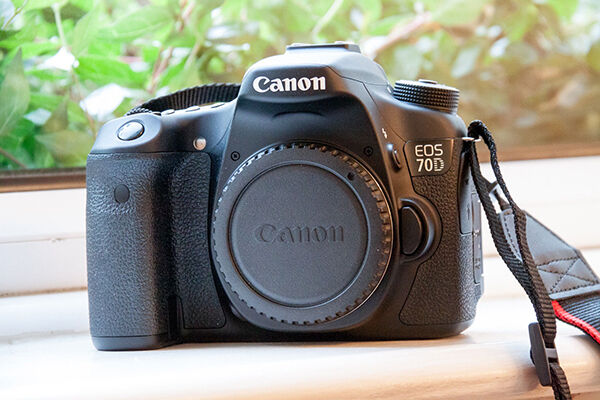 The Canon EOS 70D is an all-rounder camera that is a perfect choice for those who do not yet master digital photography at professional level. The main advantage of purchasing this camera is the surprisingly varied feature set and an excellent 19-point all-cross-type autofocus system that allows anyone to capture artistically focused pictures with a minimum of effort. The Canon EOS 70D has a 3.2-inch tilt-angle touch screen that is difficult to find in other models in the same price range. This mid-level DSLR allows you to shoot 720p HD movies with smooth focus transitions that will give the impression of professional filming. The lengthy 15-category menu system allows you to set everything up for best results before starting shooting.
Canon EOS 5D Mark III
The Canon EOS 5D Mark III is one of the best options around when it comes to full-frame DSLRs. It comes with a generous range of advanced shooting options and features Canon's DIGIC 5+ image processor together with a 22.3MP full-frame CMOS sensor. Some of the other highlights include the full HD movie-recording feature and an extensive ISO 100-25,600 sensitivity range, which is expandable to ISO 102,400. The speed of the processor and the maximum frame advance of 6 fps make this camera a perfect choice for action photographers. Another strong point is the 61-point autofocus system paired with a host of autofocus presets within the menu.