Women require dance skirts for many types of dancing and for any sort of dance-inspired costume. While you can easily choose a dance skirt if you are going to a dance school that recommends a certain type of skirt, you often have the freedom to choose any style that you want, as long as it does not restrict your movements. The best options are usually one of the top three dance skirt styles.
Belly Dance Skirt

Belly dance or tribal skirts are suitable for casual and dance wear. Belly dance skirts come in several styles but most are long, feature different layers of fabric, and have a bohemian or tribal style. These skirts are excellent for many modern and traditional dances such as belly dance, zumba, Latin, and more. Belly dance skirts are often colourful, which makes them ideal for a night out, as well as for wearing on stage, so you can choose them for professional or amateur dance. Belly dance skirts are commonly available in chiffon, silk, polyester, and cotton. Some also feature small metal coins sewn into the hems and waistband.
Tutu Dance Skirt
The tutu is one of the most recognisable dance skirt styles and one of the best options for costumes. They are required for some forms of dance including ballet, although the costume and professional versions vary a lot in quality. You can choose from three main types of tutus. The romantic tutu is bell shaped and three-quarter length, and traditionally made of tulle. The classical pancake tutu is very short and stiff. The classical bell tutu is very short and has a slight bell shape. Classical tutus generally feature lace, such as tulle, crinoline, or netting. Some alternate styles like the Balanchine are also available, although usually only for specific types of ballet. The pancake tutu is the most recognisable ballet dance skirt and the most often used in costumes.
Circle Dance Skirts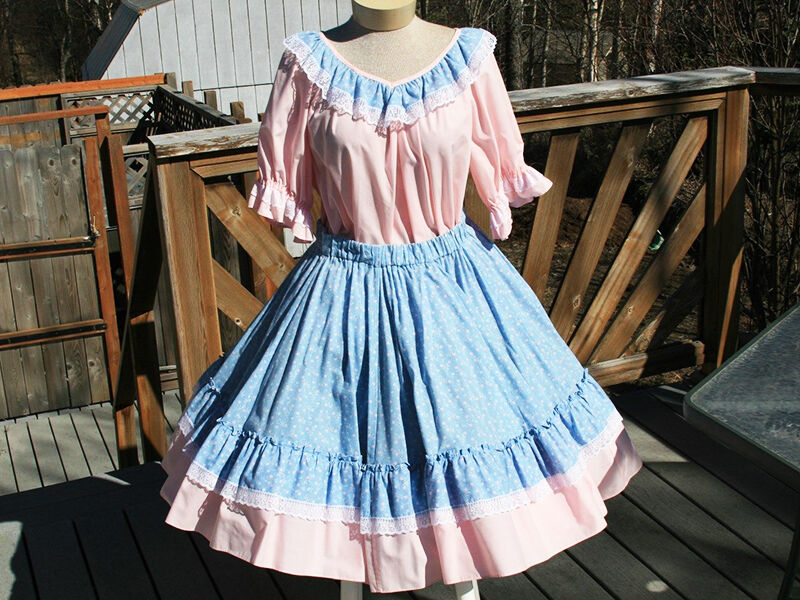 Circle dance skirts are the most popular style of dance skirt because they are useful in every type of dance such as ballet, tap dance, ballroom dancing, and Irish dance and make good practice skirts. There are multiple lengths, options, and styles of circle skirts you can choose from including long and short circle skirts, wrap dance skirts, and more. The shortest options look similar to a tutu, but offer more coverage. You can also choose between standard fabrics such as cotton or silk, and more modern dance materials such as polyester and elastane. Circle skirts are ideal because they are comfortable, offer coverage, and flare out during spins and twirls.