Catsuits, all-in-ones, bodysuits, and dance unitards are essentially the same thing, and provide comfort and support while you dance. A unitard is one piece that covers your legs and your body, and while some have long sleeves, others are sleeveless. A perfect combination of tights and a leotard, a dance unitard is easy to move in and comes in many styles. Find out more about dance unitard brands, colours, and designs before you buy the right one for your needs.
Long-sleeved Unitard
One of the most common types of dance unitards for women is the traditional long-sleeved unitard. Made of stretchy, comfortable Lycra, the unitards come in many colours including basic black, blue, pink, purple, and green. A popular brand is Katz. Most long-sleeved dance unitards have scoop necks, and some have stirrups which slip over the feet to keep the unitards in place whether you wear shoes or not. Some long-sleeved unitards are made of shimmery fabric and some are matte. Others include embellishments like ruching, zips, lace, mesh panels, or criss-cross straps in the back. There are also turtleneck unitards, glitter unitards, and spandex bodysuits.
Sleeveless Unitard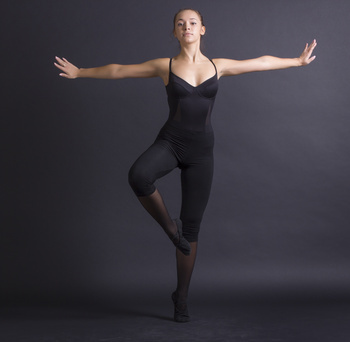 Made with a tank style or camisole top, a halter top, or spaghetti straps, sleeveless unitards offer the same fit with a different top design. These come in many styles, including V-neck unitards, backless styles, scoop-neck designs, and embellished unitards. Some popular brands of sleeveless unitards include Katz, Bloch, and Asos. Colours and styles include animal print, black, blue, red, white, pink, and purple, among many others. Select shimmery or matte fabric, or try something different with a velvet sleeveless unitard. A low-cut back adds some drama to a unitard, and a polo neck adds flair to a solid-coloured unitard. Sleeveless unitards offer completely covered feet, footless styles, or stirrup feet designs.
Short Unitard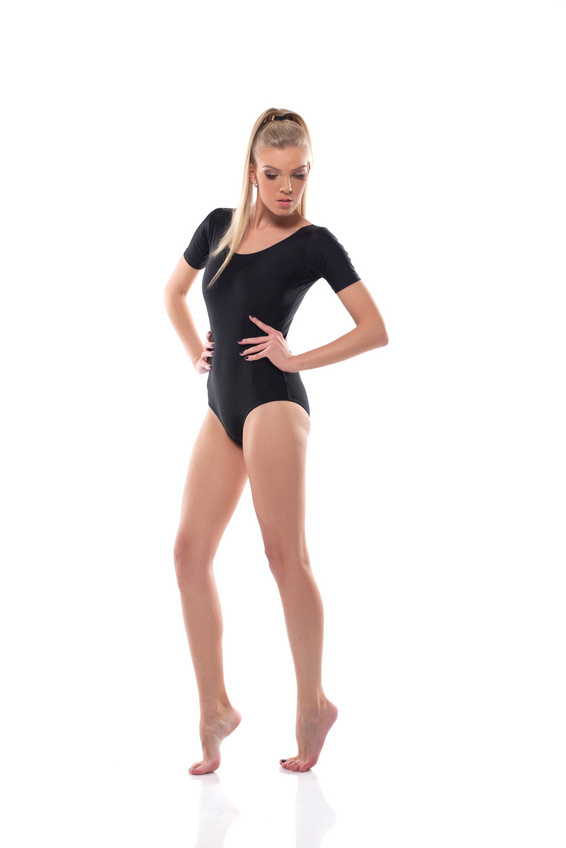 Another option is to go with a short dance unitard. This is still an all-in-one design, but offers shorts instead of the fully covered leg design of other unitards. Boy-cut shorts hit from mid-thigh to the knee, so select which fit is best for you. Short unitard styles include velvet halter-neck unitards, V-neck spandex styles, polo-neck designs, keyhole back unitards, and unitards embellished with lace, panelling, ruffles, crystals, or mesh. A popular brand of short dance unitards is Bloch, which makes supportive and comfortable camisole top unitards with cool details like mesh and camisole tops. Choose a sleeveless style, scoop neck, or pretty ruched unitard for ballet. Short unitards made of cotton and Lycra move comfortably with your body and offer the required support while you dance. A vest-style unitard offers thick straps for added support if you have a large bustline. Short unitards with graphic designs are a fun and popular option.