Dean Koontz is a consistent a top-seller in the U.S. and his popularity is growing in the UK. His novels scare almost any reader to the point of sleeplessness. Dean Koontz books mix science fiction, suspense, horror, love and philosophy in a way that keeps readers eager for the next book while they ponder thoughts about contemporary life.
1. 'Odd Hours'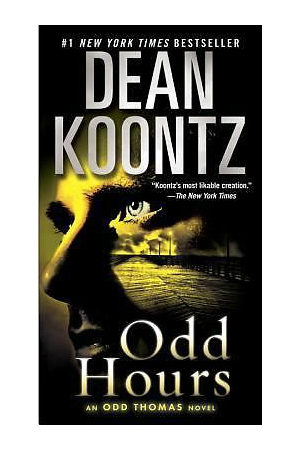 Psychic and short-order cook Odd Thomas has gained a passionate following in the UK. Thomas can 'see the spirits of the lingering dead', and he is 'drawn to trouble as reliably as iron to a magnet'. In 'Odd Hours', he works as a personal chef and assistant to an eccentric, 80-year-old, former film star who appears to suffer from paranoia. In fact, fear seems to permeate the very atmosphere of the otherwise sunny Southern California community where he lives. The spirits of Frank Sinatra and Elvis are among the unhappy deceased who make appearances, and the Sally Anns probably should not try to sell what Odd leaves in the donation bin. 'Odd Hours' is the fourth in the Odd Thomas series, and it ranks as one of Koontz's bestsellers on several lists.
2. 'Intensity'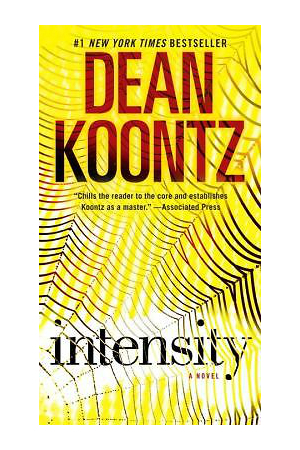 When 'Intensity' hit bookshelves in 1996, the psychodrama (with heavy emphasis on 'psycho') was described as a work of 'lean, distilled terror'. The two primary characters are a serial killer and the psychology graduate student determined not to be his next victim. Unfortunately for her, she is alone in a house with him, and he has her shackled to a heavy wooden chair guarded by four large, angry watch dogs. To make matters worse, she has a streak of 'do-goodism' that causes her to worry as much about his next victim as herself.
3. '77 Shadow Street'
Reviewers in the UK mostly panned this book, but readers stole so many copies, it prompted the government to consider ways to crack down on e-book piracy. '77 Shadow Street', published in late 2011 in the U.S., is a complex science fiction horror dystopia that centres on a single apartment building and its residents. Initially constructed as a luxury mansion for a single family, the building transitioned through two families as a result of insanity, suicide, and murder. (Spoiler alert: The butler did it.) In its next life as an apartment building, paranormal events drive the residents to near insanity before they realise they are the subjects of a resident mad scientist's experimentation. For sheer number of characters the story is Dickensian, and some readers see traditional moral views behind the weird and horrifying machinations.