Personalisation brings a special touch to gifts and decor. It results in unique pieces that express personality of the people crafting them. Personalised ribbon gives a subtle but impactful touch to a variety of items, thereby creating a cohesive theme for events and celebrations. Using personalised printed ribbon shows attention to detail and quality that make even the smallest items memorable.
Personalised Wedding Details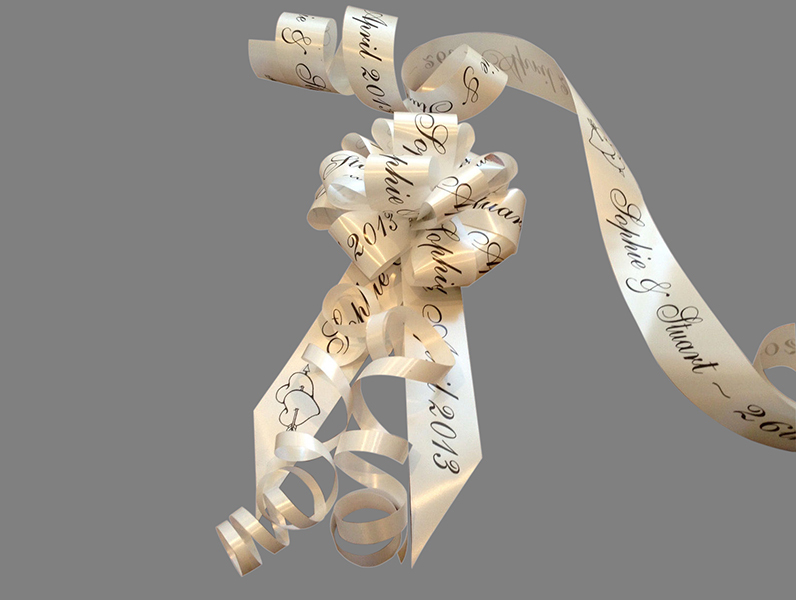 Weddings give many opportunities for personalisation, with the couple celebrating their union by pairing their names on everything from invitations to monogrammed cake toppers. Personalised wedding ribbon allows couples to use this theme in many subtle ways throughout the event. Choose personalised satin ribbon in the colour scheme, or use the primary colour with printing in the secondary colour to match the ribbon seamlessly to the event. Use this ribbon to make a bow on the invitation, or to wrap the invitation box for larger stationery choices. Continue the theme by adding the ribbon to bouquets on the ends of pews or to adhere a fan on the back of chairs for an outdoor wedding. Very thin personalised ribbon is ideal for tying organza favour bags or wrapping bottles of wedding bubbles.
Personalised Cake Ribbon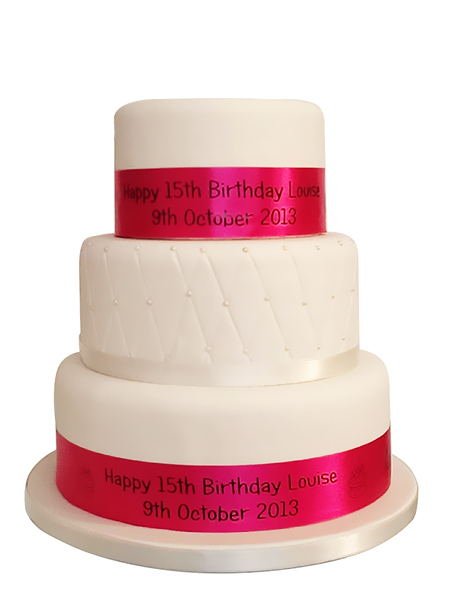 The cake is the main focal point for many events, particularly a wedding or birthday. Personalised cake ribbon elevates the look of the cake and makes it unique to the specific event. This is a fantastic way to personalise a more generic cake or create an intriguing detail on a simple, minimalist cake. Birthday cake ribbons generally feature "Happy Birthday" with the guest of honour's name. Wedding cake ribbons usually feature the names of the couple, often integrating the last name as the first time the married names are written together. Use royal icing to adhere the ribbon around the cake, smoothing carefully with a cake spatula to prevent the ribbon from falling off. Alternately, use the personalised ribbon to create a large bow with cascading ends to top the cake.
Personalised Table Details
Tablescapes are an important element of any event decor. Particularly for venues that cannot have wall or ceiling decorations, heavily embellished tables enhance the theme and create the decorative ambience that makes an event special. Personalised ribbon enhances traditional centrepieces with colour and names for a unique, customised touch that sets the event apart. Use the ribbon to create personalised wedding favour boxes to place at each setting for a combination favour and decoration. Wrap wide ribbon around square glass vases and fill with decorative stones for a clean, sophisticated touch. These ribbons even make lovely accents for menus to bring the look of the entire event together.