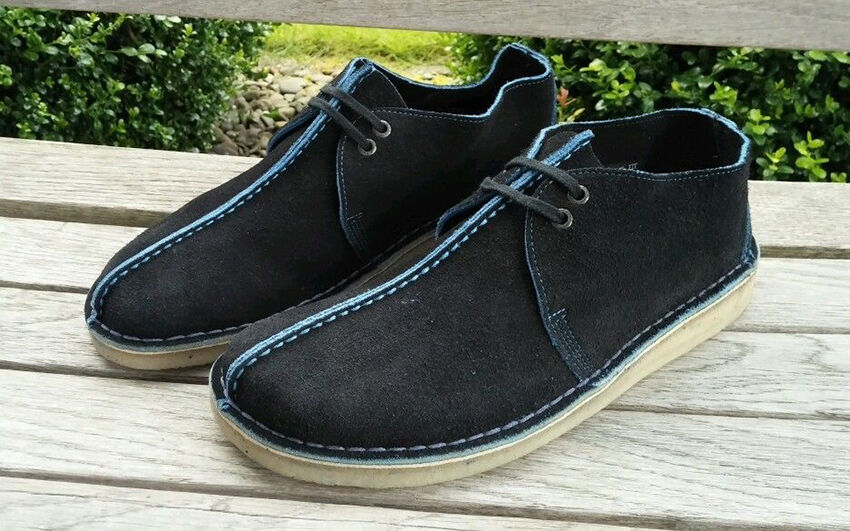 Men do not have as many options as women when it comes to buying footwear, but with careful choices, they can make sure they have something for every occasion. Figuring out what options can serve as crossovers between smart work shoes and casual trainers can be tricky, but luckily, men's desert boots fill this void perfectly well. A good pair is easy to dress up or down and looks equally good with various types of outfits.
Hush Puppies Desert Boots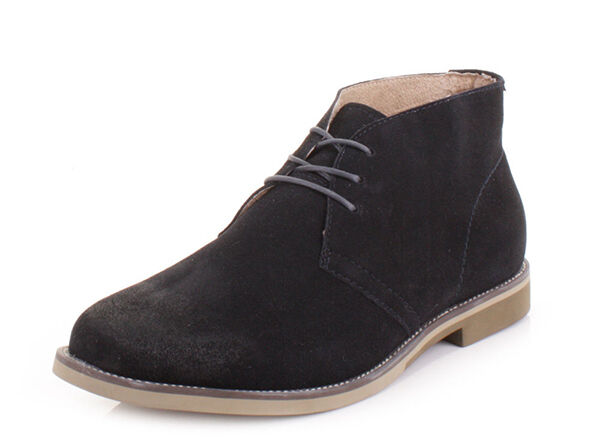 Known for its comfortable and durable line of footwear, Hush Puppies produces desert boots for men that hold up their reputation. The original Hush Puppies desert boots uses worry-free suede in its making, and it can withstand elements better than regular suede, given that it is water, stain, and scuff resistant. These boots sell in two colours: black and navy. They come with leather and textile inners, and their sole uses crepe. Desert II sells in two basic variants, with worry-free suede or leather uppers. Buyers looking for suede desert boots can choose from taupe, black, and navy blue, whereas people looking for leather variants get to choose between brown and grey. These hand-stitched boots come with flexible outsoles and cushioned socks for added comfort.
Clarks Desert Boots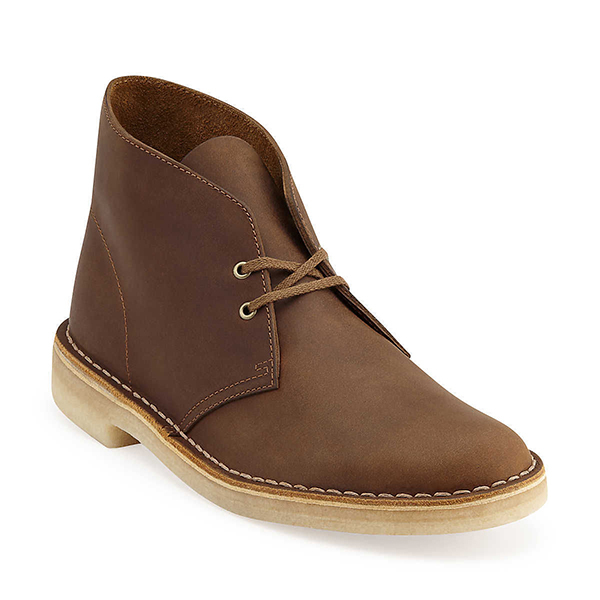 Desert boots from Clarks date back to the late 1940s, when Nathan Clark designed the first pair. Clarks desert boots sell in different materials. For example, a revamped variant of the Clarks Original suede desert boot sells with crepe soles and no lining. Buyers can find this particular model in colours like chilli, khaki, denim, wheat, and dark navy. A blue combi alternative includes a bold contrasting crepe sole to add a youthful touch. Those looking beyond plain colours can opt for Clarks desert patterned boots in sand or black. Both come with distinctive desert prints. As for desert boots with lining, the Clarks pair in cola has a suede lining, and hairsheep lining variants sell with pale green suede or grey nubuck uppers. Lastly, leather uppers come in the form of ebony and black lightly grained leather, and these leather variants feature suede lining.
Base London
Base London, a business that caters to little other than men's footwear, offers excellent craftsmanship and high quality leathers in Branch, its line of desert boots. They come in colours like taupe, burnished taupe, sand, mink, denim, tan, and more. Certain Base London boots sell with embossed uppers, with vertical lines running across the length of the boots, and buyers can find them in brown, taupe, navy, and even burgundy. Uppers material includes suede and vintage looking leather, and all these boots come with low profile gum rubber soles for comfort.