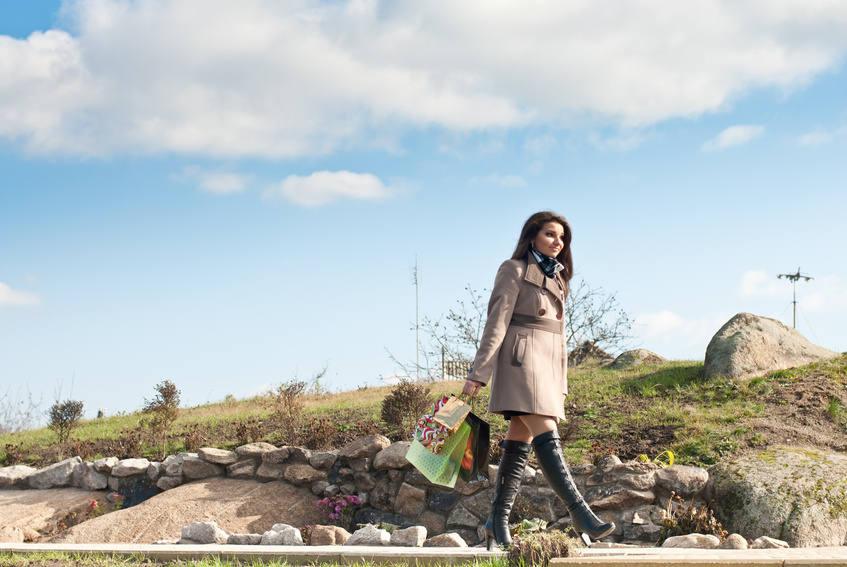 A conservative yet fashion-forward choice in women's footwear is the knee high boot. Comfortable to wear with either flat or high heels, knee high boots are brilliant with skinny jeans, leggings, and flowing skirts. Under trousers, with mini-skirts, or with long dresses, women's boots are versatile and great finishing touches to a variety of outfits.
Vera Wang Lavender Essie Boots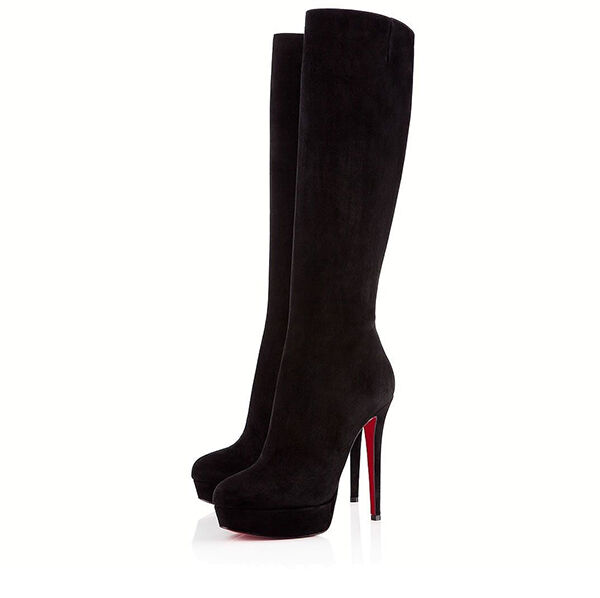 Known for her modern and beautiful wedding dresses, Vera Wang's Lavender Essie Boots are notable for their exceptional comfort and style. Leading the way with women's knee high boots in leather, these boots are a fashionable take on traditional riding boots. They feature pull on styling and buckles to give them the look of boots on stirrups. Crafted to fit ladies with various calf sizes, the boots have good arch support and solid construction that will last for many seasons. The boots feature a 5-centimetre heel to give you a little height, and they pair well with skinny jeans and a silk top. They also pair nicely with a slim cut jacket. In black, brown, tan, and natural, the boots flatter the ankle and foot with their sleek, sophisticated design.
Burberry Leather Knee High Boot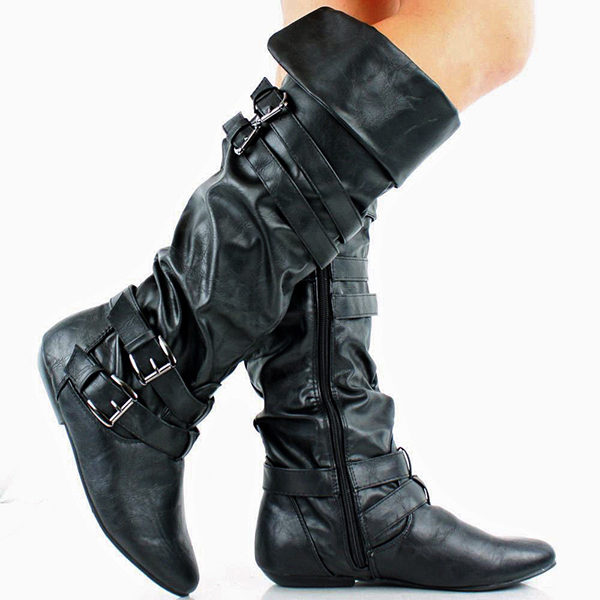 Burberry brings its youth oriented style to the knee high market with lots of bangles, buckles, and bling. Whether reminiscent of the classic motorcycle boot or high fashioned and sleek, Burberry boots are fashion forward and up-to-date. The company's Leather Knee High Boot features leather construction, buckles, and a short heel. The company manufactures them in Italy, and the boots have comfortable inner linings and insoles. They feature a riding boot silhouette as well as zippers on the side to make sliding on these boots easier. They pair well with tailored clothing and designer skinny jeans. In addition, you could pair them with a flowing riding skirt for a cohesive and fashion-forward look.
Louboutin Bianca Suede Knee High Boots
Christian Louboutin brings his expert design and fashion sense to the crafting of beautiful, feminine, and desirable knee high boots. The company's Bianca Suede Knee High Boots feature the company's signature red soles, suede uppers, a platform sole, and stiletto heel. The 140-millimetre heel and 25-millimetre platform feature suede covering as well, so that these boots present a seamless look. Pair these books with a classic mini skirt or couture dress for a complete ensemble.
Maintaining Your Knee High Boots
Designer knee high boots crafted from fine leather or suede require more maintenance than gum boots, platform boots, black lace ups, or Wellies would. Caring for suede or leather boots includes using sprays, brushes, and specialised treatment to prevent water damage. Whether tan, red, or grey, boots should be stored on boot stands and covered with a dust cloth to prevent dust from damaging the surface and to keep them clean when not in use.