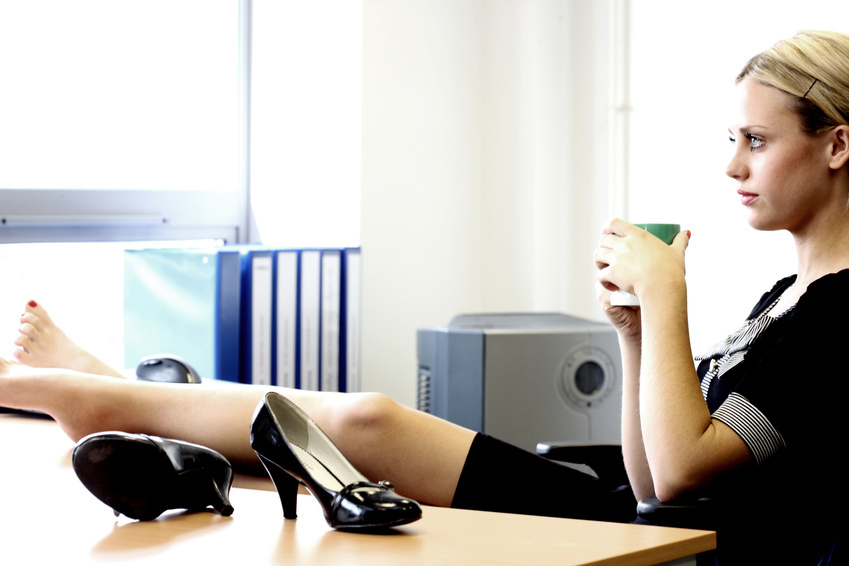 When searching for designer shoes for the office, consider those that are sophisticated, elegant, versatile, and above all else, comfortable. The right pair of shoes should allow you to remain on your feet throughout the entire working day and be appropriate for your work setting.
Anne Klein Umaira Flats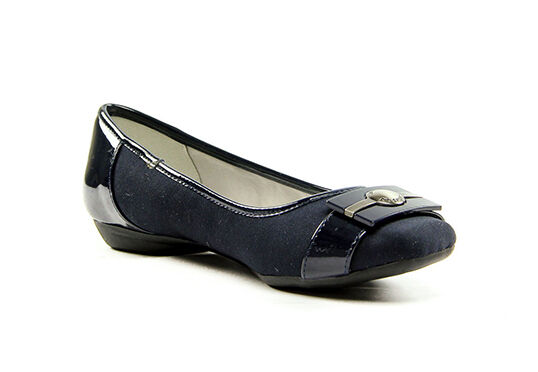 The Anne Klein label was established in 1968 as a partnership with acclaimed fashion designer Gunther Oppenheim. Anne Klein footwear provides fashion, quality, and comfort at an affordable price point, perfect for the everyday working woman. The Umaira, one of the brand's signature designer flat shoes, is a trendy and stylish flat with an ornamented, round closed-toe. Their black colouring proves classic and pairs well with all your wardrobe essentials. These Anne Klein shoes feature a stretch fabric upper with patent trim, a 0.75-inch heel, and the brand's signature iFlex comfort technology. They also feature a simple, slip-on construction and sleek vamp strap with brand-detailed hardware. The simple styling of these ballet flats makes them well suited for business professionals looking for an appropriate alternative to workplace heels.
Michael Kors Trisha Mid-Heel Pump
Founded in 1981, Michael Kors offers an extensive line of women's footwear, including the Trisha mid-heel pump. Renowned for its versatility, sophistication, and style, this basic black court shoe is the workhorse of office shoes. It features a black leather upper, pointed toe design, low-cut vamp, leather sole, and 2.5-inch heel. The perfect combination between modest and chic, these women's designer shoes fit easily into the office place. They give off a professional look while ensuring long-lasting comfort.
Nine West Selena Pump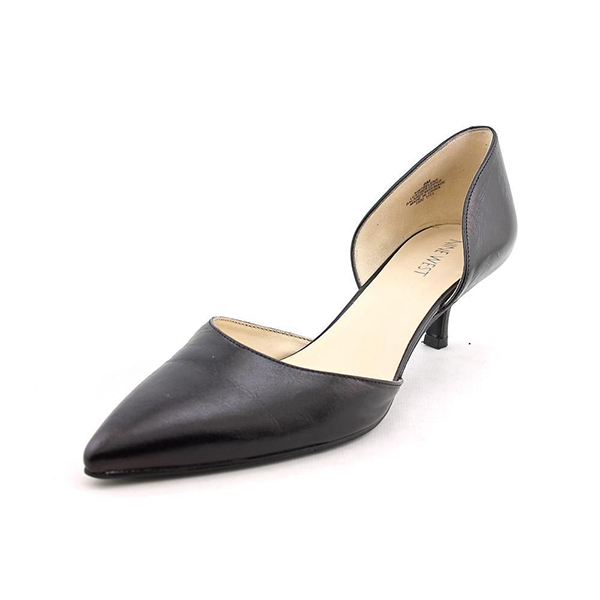 Nine West is well known for its extensive line of women's shoes. Although the company has since expanded into many accessories, it was initially a fashion footwear brand. Stylish and affordable, it caters to everyone and has gained popularity amongst shoe lovers. The Selena, one of its top sellers, adds sophistication to any feminine style. These Nine West shoes are basic in design and feature a relatively low vamp that surrounds the entire foot. They also have a two-piece leather upper, pointed toe styling, and a synthetic sole. Their 2-inch heel proves comfortable for walking and radiates a clean and business-like appearance. A classic choice for any professional women, these high-quality and chic court shoes pair well with a variety of outfits.