Women's designer sunglasses protect the eyes against ultraviolet rays while acting as fashionable accessories. You can find a variety of designer sunglasses on eBay. Before shopping for sunglasses, learn about the top three designer sunglasses for women.
Gucci GC 4224S Sunglasses for Women
Gucci is an established designer brand focused on exclusivity and elegance. Gucci sunglasses consist of high-quality materials, and their distinctive designs often celebrate fashion icons. Gucci GC 4224S glasses are stylish rimless wrap-around sunglasses for women. They have a sweeping, elegant shape and feature the Gucci logo in embedded diamante on the sides. Colour combinations include gold and black, gold and brown, gold and beige, and copper gold and red. Choose a versatile colour combination that matches your favourite clothing as well as your natural skin tone. These sunglasses suit women with oval and round faces.
Ray-Ban 4165 Justin Sunglasses for Women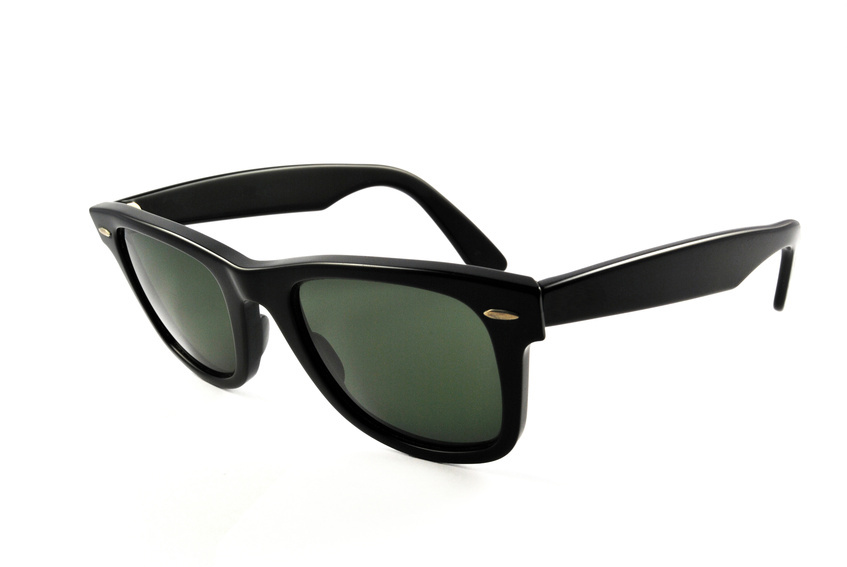 Ray-Ban 4165 Justin sunglasses are similar to Ray-Ban Wayfarer 1952 glasses, but have a more box-shaped design. The matte gummy finish of the frame creates a contemporary finish. You can find Ray-Ban Justin glasses in a variety of gradient frame colours, with coloured lenses. The bold rubberised finish and plastic lenses come in blue, tortoise, dark violet and grey, pink, rubber azure, light blue, and grey blue with graduated lenses. The plastic lenses are lighter than glass lenses, and the gummed frame grips your skin to prevent sliding. You can choose from contrasting colour combinations or matching frames and lenses. The contemporary shape offers an excellent fit for most face shapes and the fuller shape provides more coverage than traditional Ray-Ban designs do. You can opt for classic black or introduce a splash of funky colour with a brighter hue.
Chanel 5183 Sunglasses for Women
The Chanel 5183 is an elegant sunglass that comes in a variety of colours. It features the iconic Chanel interlocking C's at each temple. These oversized sunglasses are glamorous and look especially good on women with oblong faces and long hair. The square-shaped acetate frames come in classic black as well as variants that feature azure and fuchsia touches of fluorescent colour. These colours create luminous reflections around the lenses, infusing the glasses with brightness without detracting from the classic look of black frames. You can also opt for two-tone versions with white frames around the lenses and black arms. Choose a versatile frame colour that allows you to express your individual style whatever the occasion and outfit. The 5183 comes with grey gradient lenses that provide shading across the eye line.
coasters that resemble Dexter's blood slide collection makes the perfect gift for a Dexter fan. You can choose from a variety of coffee mugs, keyrings, fridge magnets, and iPhone and tablet covers. In addition, the range of memorabilia includes bobbleheads and action figures depicting the main characters in the series. Look for a 'Dexter' mouse pad, an Ice Truck Killer thumb drive, or a syringe pen for quirky additions to your workstation.