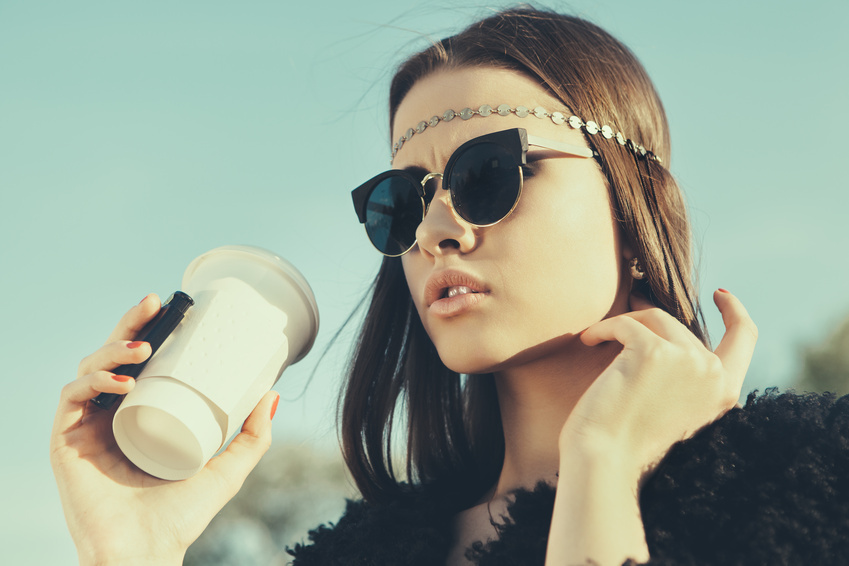 Designer sunglasses are a small accessory that changes a woman's wardrobe in a big way. They are versatile enough to wear with almost every outfit but add a distinctive touch, whether it is the cool experienced look of aviator-style sunglasses or the innocent flower child look of round lenses. Cat-eye, aviator, and square women's sunglasses from designer brands like Oliver Peoples and Celine allow women to diversify their wardrobe and bring out their best facial features.
Oliver Peoples Jacey Sunglasses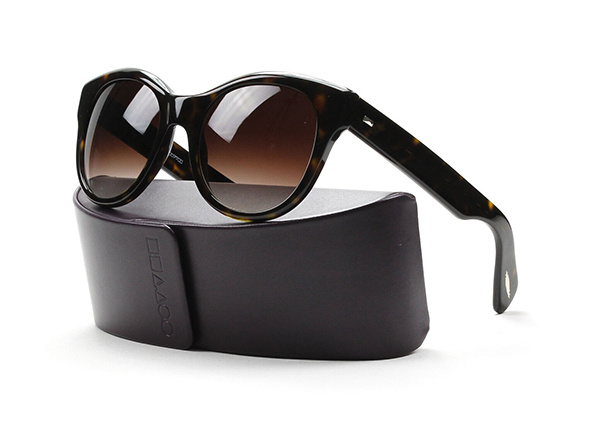 The Oliver Peoples Jacey is an oversized cat-eye sunglasses with big round lenses for the ultra-feminine look made famous by Audrey Hepburn. These sunglasses suit oval faces because of their oversized look, but they also suit angular faces since the round lenses balance out the sharp angles in heart-shaped or inverted triangle faces. Oliver Peoples offers these glasses in five colour combinations, including a black frame with black lenses; tortoiseshell with brown lenses; a darker tortoiseshell with "spice brown" gradient lenses; a "pecan pie" frame with umber lenses; and "faded fig" with "sonoma" lenses. "Pecan pie" is a smoky translucent brown, while "faded fig" is a pinkish purple translucent colour. Oliver People's high quality construction includes seven-barrel hinges and a logo-engraved core wire. The logo on genuine Oliver Peoples glasses is inlaid rather than stamped or printed.
Celine Tailor Sunglasses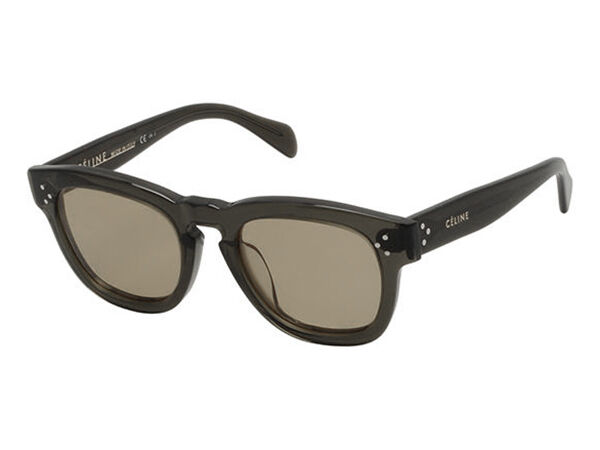 These rectangular Celine frames look great on many face shapes, but especially on round faces. The pair features a thick acetate frame with a cut-out bridge. The shape of the bridge and the three small silver dots on the upper outside corners adds a feminine touch to the glasses. The brand name shows subtly at the temples on the outside and inside of the arms. Like the Oliver Peoples glasses, a core wire running through the sides of the frame adds strength to the acetate. These Celine sunglasses come in transparent grey or green with brown lenses; matt burgundy and "Havana" with grey green lenses; and black with dark grey lenses. They are ideal for those who want rectangular frames that are not too angular or boxy.
Ray-Ban Folding Aviator Sunglasses
For those who have always wanted aviator sunglasses, Ray- Ban's folding aviators are the perfect pair. These classic sunglasses suit many face shapes, including heart-shaped, oval, and inverted triangle faces. Apart from their styling, the sunglasses fold into a compact shape that makes them easy to take along anywhere. They are available in gunmetal, silver, and gold. Lens colours in gunmetal include crystal polar brown gradient and crystal grey gradient. Gold frames have crystal green lenses in polarised and unpolarised versions or crystal brown gradient lenses. Ray-Ban's silver aviator frames come in just one lens colour, which is a crystal grey with a mirror finish.