The fictional flat sphere of Discworld is where author Terry Pratchett set into motion a series of comical fantasy writings popular with buyers. With at least 40 novels to choose from, consider purchasing the three top Discworld books and delve into the make-believe world of mythology and folklore dealing with political, religious, cultural, and scientific issues.
'The Colour of Magic'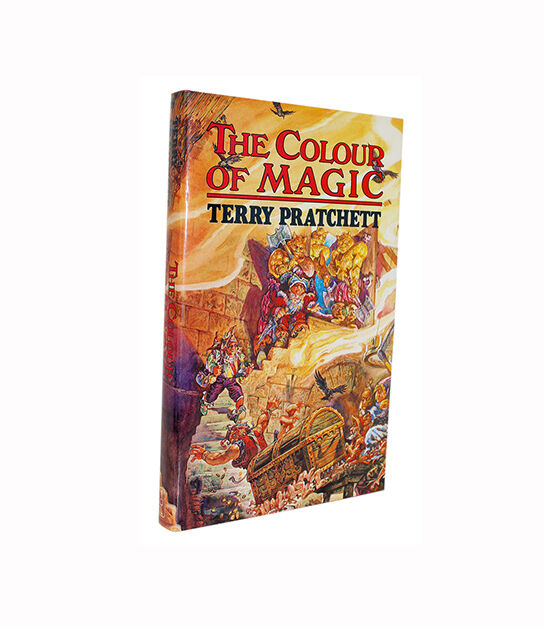 When reading Terry Pratchett books, buyers can focus on reading books catagorised by theme and motif. 'The Colour of Magic'fits into a grouping called 'Rincewind'with a predominant, recurring theme appearing in all books under this category of a fledgling wizard and additional characters facing opposition from fictitious gods, nymphs, a mountain troll, and others. While reading this adventurous novel and others within this classification, you can travel to a mountain inhibited by dragons, and pretend along with the characters of having the thrill of making and riding a space capsule. 'The Colour of Magic' is only one of a few books the author divides into chapters, an uncommon feat for the acclaimed writer. While shopping you may find a Terry Pratchett signed copy of this title or a rare Terry Pratchett proof edition.
'Guards! Guards!'
Grouped into 'The City Watch' topics, 'Guards! Guards!', published in 1989, revolves around a secret assemblage of individuals set out to overthrow one king in favour of another. A league of watchmen makes plans to overthrow the attempts of the clandestine brotherhood. Buyers may find the writing available as a Terry Pratchett hardback or part of a collection of paperback books. One thing is for certain, the writer cleverly weaves in similarities to life struggles faced by societal members. Pratchett uses symbolism and descriptive phrasing suggestive of cat and mouse games between opponents with an emphasis on ineffective leadership along with attempts to slay a dragon for more exciting activity.
'Mort'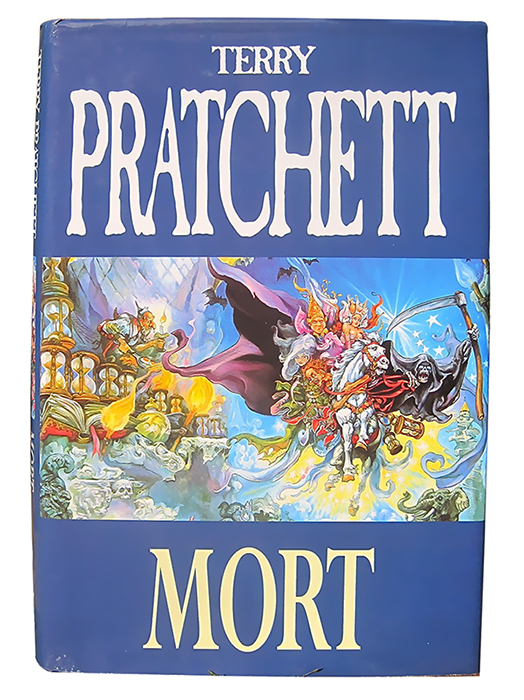 The title 'Mort' means death in French with the author concentrating on family relationships, betrayal, and the plight of being human. Mort leaves Discworld, meets a princess, and tries to save her life twice with marriage, uniting the two at the completion of the novel. The author conveys what it is like to be human, the journey of change everyone encounters in life, and gets readers to identify with all the characters involved in the book, whether good or evil. As with all Pratchett works, the storyline is topsy-turvy, keeping your attention as you sort through the symbolism and drama that drives home the author's central messages.