Diving can be an addicting hobby as well as a dangerous one for those who do not have the proper scuba diving equipment. Cold temperatures, water pressure, and air regulation all require monitoring throughout the dive, and particular kinds of scuba diving gear, such as dive watches and drysuits, help with that.
Dive Computers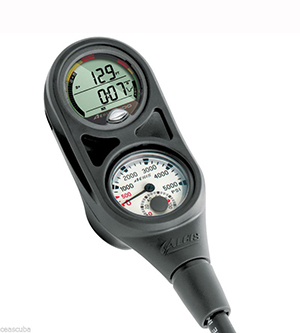 Dive computers look like a large version of a wristwatch, but they do a lot more than tell the time. Shoppers have the choice between independent dive watches and integrated ones that connect to other pieces of diving equipment, such as the air tank, to display feedback. A good dive watch should have a depth gauge so that the diver can monitor how far down they are and how slowly to come back up. The computer can even tell the wearer when to stop for decompressions as they swim back up. This is crucial because ascending too fast from deep depths can cause serious health problems. In an emergency situation, the desire to reach the surface can make it difficult to calculate the right speed, but a dive watch takes out the guesswork. Lastly, consider looking for models with a compass since it is very easy to lose all sense of direction under water.
Dive Torches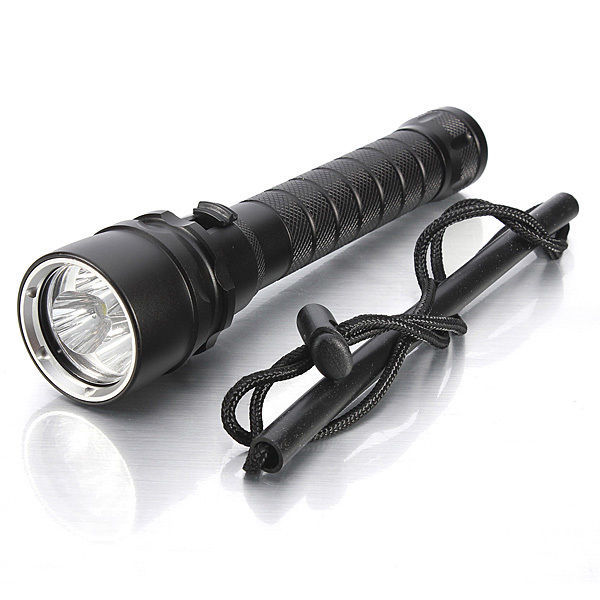 An easy tool to forget is a dive torch. Needless to say, the water gets darker the further down, and without the ability to see, the whole trip does not make sense. The kind of torch to get depends on the style of diving. For example, recreational devices tend to be less powerful, and shoppers can find rechargeable dive torches. Those going on dives for videography need something much more advanced to control the lighting effects. Higher end models have much more powerful lights and usually need to be connected to a power source. The strength of a dive torch is rated according to watts or lumens, but the type of bulb makes a difference as well. For example, a 72-watt incandescent bulb is not as bright as a 72-watt LED bulb, which is why lumens has become a more common indicator. Generally, 100 lumens should be sufficient for shallow diving, but deep depths can require up to 1,000.
Diving Drysuit
No matter how warm it is outside, water gets more frigid the deeper down that divers go. At temperatures 60 degrees below zero, the diver would not be able to function without a drysuit to keep warm. Neoprene drysuits fit very tightly and are hard to get on, while shell drysuits fit loosely and feature two layers of insulating fabric.