Keeping your dog's teeth healthy is an important part of ongoing measures towards maintaining the well-being of your canine. Diseased gums hurt, cause discomfort, and contribute to weight loss, tooth decay, and serious conditions such as heart disease or kidney failure. Dog teeth cleaning is as simple as giving your pup dog treats along with hard food and tough dog toys, which cleans off built-up tartar and plaque. Discover the top treats available to help cleanse your dog's teeth without a lot of effort.
Dentastix
It does not matter if your dog is small, medium, or large, Pedigree makes a size of Dentastix dog food treats that fit into your doggy's mouth. When added as part of a daily oral programme, the treats clean all the way to the gumline. In most situations, if your dog's gums bleed, plaque is causing the irritation and improves by cleaning the teeth. Another benefit is that the ingredients in Dentastix contain vitamins, protein, fibre, and fat to help improve the dog's overall health. Check the instructions for how many sticks the manufacturer recommends per day. Keep plenty of water nearby, and get in the habit of keeping the treats in a dog treat bag as your puppy starts looking forward to getting a treat daily from the special container.
Nylabone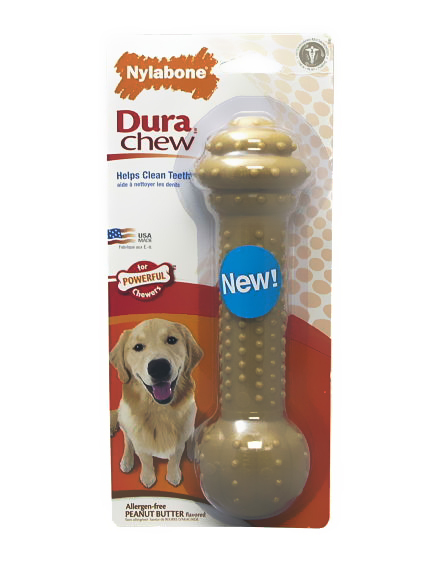 In place of a fresh bone and an excellent dog teeth cleaner, purchase a Nylabone which gives your pet plenty of chews for extra contentment and dental stimulation. The chewing action removes plaque from the teeth before tartar has a chance to form. As the dog chews, bristles scrub the teeth without the dog sensing there is anything different about the bone. Also, the bone's design has ridges and nubs to keep the dog's interest along with flavours such as chicken, bacon, and peanut butter. Choose a size appropriate for puppies all the way up to large dog breeds.
Greenies Dental Chews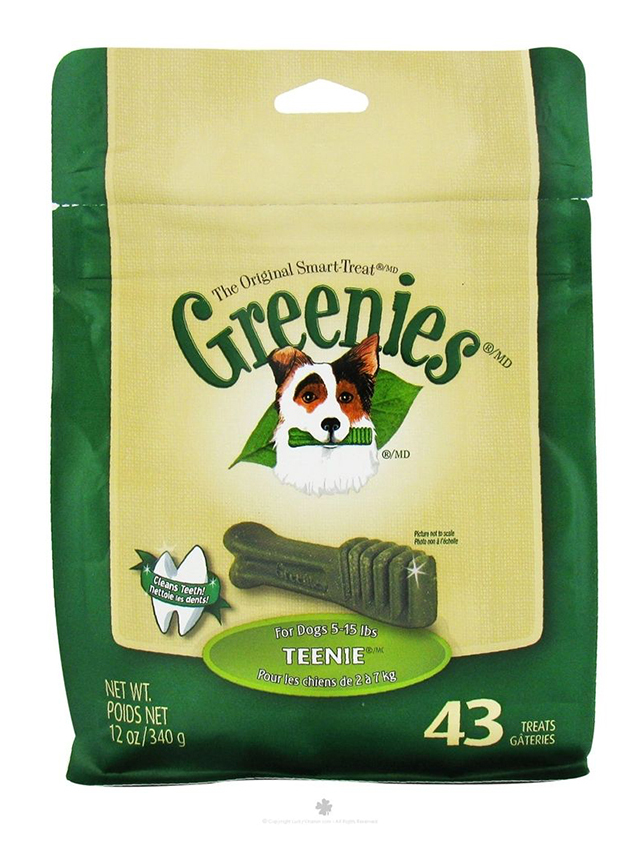 Keep a supply of dog chews such as Greenies Dental Chews that maintain healthy teeth and gums. Dogs nearly beg for the nutritionally rich treats given once a day, meeting standards set by the AAFCO Dog Food Nutrient Profiles. Since the treats are so tasty, make sure the dog chews up the food instead of gulping it down, which could lead to choking. The product is available in original, weight management, and senior varieties available in bite sizes ranging from teenie to jumbo.