A clog in your drain can stop up your sink or bathtub in seconds. Get the water flowing smoothly down the drain again when you use a drain cleaner to eliminate any clogs in the pipes. Pour a strong drain cleaner down the drain and let it work its magic on clogs that stop up your pipes, and eliminate future plumbing problems.
One Shot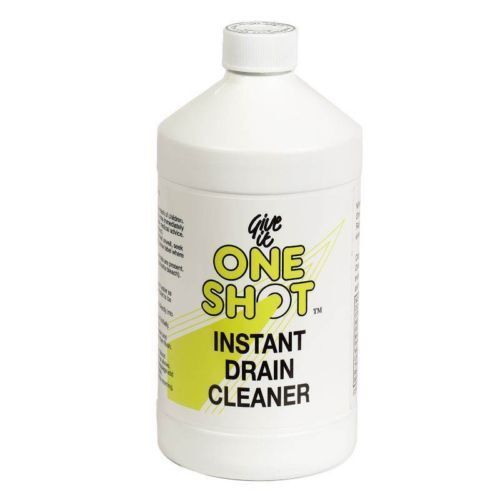 Made of strong chemicals, One Shot drain cleaner works quickly to eliminate drain clogs. The corrosive drain unblocker unclogs heavily stopped up pipes, or works as a monthly preventative measure to keep drains from clogging. The cleaner dissolves everything from paper, soap, and cloth to hair clogs without any additional tools or equipment, such as a drain snake. Since One Shot includes sulphuric acid, take care when you use it to avoid skin and eye contact, and you may wish to wear safety goggles and gloves while pouring One Shot into your drain. Using One Shot reduces the risk of having to pay a professional to help unclog pipes, and the affordable drain cleaner comes in a convenient 1-litre jug.
Max Caustic Soda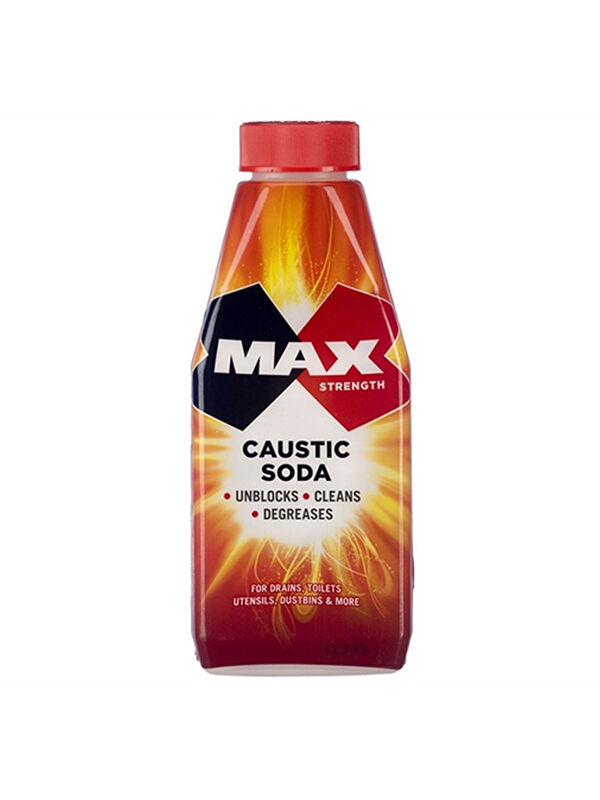 Max caustic soda is a versatile household cleaner that not only unclogs drains, but also cleans and sanitises toilets, removes grease, and kills outdoor weeds. To unclog drains with Max caustic soda, follow the instructions on the label, which include combining the solution with water to heat the cleaner first before pouring it down the drain. Max caustic soda contains a potent mixture of acid chemicals, including sodium hydroxide, so use caution when cleaning with it. The chemicals can burn skin if the solution comes into contact with your body. Available in three sizes, including 500 g, 1 kg, and 2.5 kg, Max caustic soda is a convenient cleaner to have on hand for many household uses.
Duzzit Drain Away
Use Duzzit Drain Away to unclog any drain in your home, including your kitchen sink or the bathroom sink. The powerful liquid is simple to use and unblocks all types of clogs, leaving behind clear, fresh, and odour-free pipes. Available in a 500 ml jug with a handle for convenient pouring, Duzzit Drain Away also comes in sachet form. The chemicals work quickly to dissolve soap, dirt, or hair clogs, and remove them entirely from the drain pipe. Even if your clogs have created standing water in your tub or sink, Duzzit Drain Away effortlessly unclogs even the most troublesome drains. One of the most affordable drain cleaners on the market, Duzzit Drain Away is not the only popular cleaner in the Duzzit line; try Duzzit Toilet Cleaning Wipes, Duzzit Floor Wipes, and Duzzit Washing Machine Cleaner to enjoy the clean Duzzit feeling throughout your home.