A duffle coat is iconic British clothing that is great for achieving a retro look. Many women find that a warm, luxurious duffle coat brings back fond memories of winter days as a child. You can easily achieve a retro chic look or even a sleek contemporary one with a high-quality duffle coat. The range of available duffle coats for women is huge, and quality varies considerably, so choosing from among the top three women's duffle coats ensures you get a quality, durable model that will keep you warm and looking fabulously stylish for years to come.
BHS Navy Summer Duffle Coat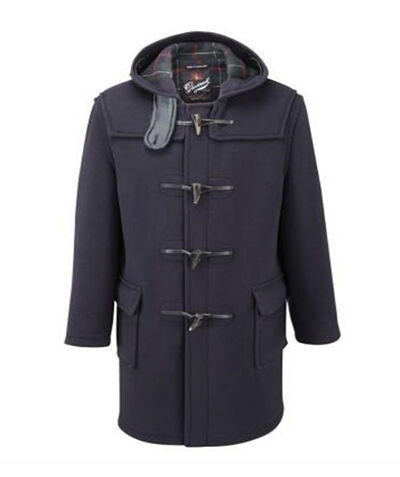 For a lightweight duffle coat that is casual but also stylish, the BHS Navy Summer duffle coat is a popular choice. The duffle coat is 100 per cent nylon and is also available in red. The BHS duffle coat features a hood which has a contrasting grey lining. For convenience, this duffle coat is machine washable. The two large pockets on the front of the duffle coat make it ideal for carrying essential items with plenty of room for your hands in cold weather. Three toggle fastenings keep the duffle coat firmly closed. With a tailored waist, the BHS Navy Summer coat is available in sizes 8 to 22. Because every brand has a slightly different cut, bust and waist measurements vary slightly.
| Measurements | Size 8 | Size 10 | Size 12 | Size 14 | Size 16 | Size 18 | Size 20 | Size 22 |
| --- | --- | --- | --- | --- | --- | --- | --- | --- |
| Bust | 84 cm | 88 cm | 92 cm | 97 cm | 102 cm | 107 cm | 113 cm | 119 cm |
| Waist | 66 cm | 70 cm | 74 cm | 79 cm | 84 cm | 89 cm | 95 cm | 101 cm |
Using a chart for the BHS Navy Summer duffle ensures you select the right size, so you are comfortable and stylish. If you find you fall in between sizes, or are on the cusp of two sizes, always opt for the larger coat. This ensures you have plenty of room to move around and to add extra layers.
Original Montgomery Women's Classic Camel Duffle Coat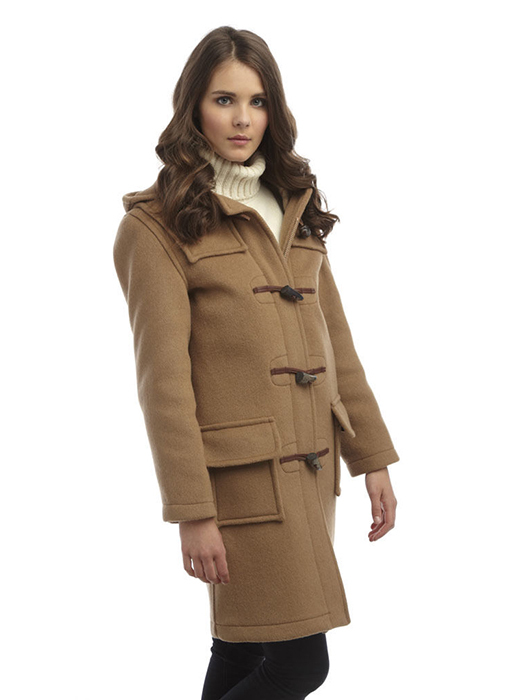 Handmade in England, the Original Montgomery Classic Camel duffle coat is 70 per cent wool and 30 per cent mixed fibres from Tuscany, Italy. This combination makes the duffle coat extremely soft and resistant to pilling. The Original Montgomery is full length and is deep and rich in colour. The hood is pancake shaped and closes using slide adjusters. The throat tab is detachable or it holds in place using a button which is the same colour as the coat.
LL Bean Classic Lambswool Duffle Coat
The LL Bean Classic Lambswool duffle coat for women has soft, warm, durable lambswool construction. The thinsulate insulation is extra lightweight but retains a great deal of warmth, even in particularly cold weather. The side panels create a fitted, tailored shape. This model features four large wooden toggle closures.