Eclipse Tools design, manufacture and distribute a wide variety of professional quality tools and accessories. The company caters to trade professionals, especially those who need high performance tools to connect electronic devices. A growing number of smartphone owners purchase Eclipse tools for routine phone maintenance and people in the market for Eclipse tools should learn what to look for, as well as review the top Eclipse tools.
About Eclipse Tools
Since many tools require hand movements to twist, turn, and pull, trade professionals should consider ergonomic tools constructed by Eclipse. Ergonomic friendly tools possess tightly secured springs that provide the right amount of resistance to prevent repetitive hand injuries. Eclipse Tools utilise various materials to ensure trade professionals receive long lasting durability. The ability to provide long-term use means trade professionals can expect solid performance from tools manufactured by Eclipse.
Nick-Free Fibre Optic Stripper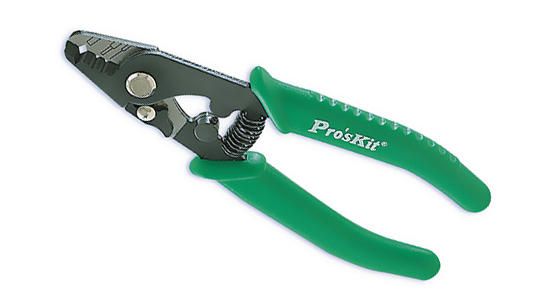 Because of rapid communication infrastructure construction, fibre optic strippers are one of most in demand tools in the Eclipse family. This means trade professionals should consider one of the top strippers, the Nick-Free Fibre Optic Stripper. Nick-free means the stripper is impervious to nicks and scratches that lead to quick obsolescence. Adjustable spring loaded handles allow users to adapt for different stripping requirements. The nick-free stripper strips 900 um buffer, 3 millimetre jackets, and 125 um Acrylate. Ridges on the handles provide users with firm grips that prevent the stripper from losing its position on the fibre optic cable.
Laser Distance Measurer
Put away the cumbersome tape measure and accurately measure distances up to 40 metres by using the Laser Distance Measurer. The measurer is the optimal tool for measuring room dimensions to determine cooling duct length, cable linear length, and whether large appliances can fit within the room. Eclipse constructs the laser measurer to comply with IP54 standards that ensure dust and water resistance. The quick and easy way to discern measurements provides homeowners and trade professionals with accuracy within 2 millimetres. Users can read data in dark areas by accessing the LCD backlight display.
Seven Piece Cellular Set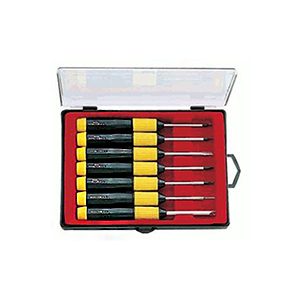 The Seven Piece Cellular Set works with a number of popular smartphones from manufacturers such as Nokia, Ericsson, Motorola, and Siemens. The kit contains T5, T6, and T7 star-tip screwdrivers as well as a #0 Phillips screwdriver. Eclipse ensures the kits can handle every smartphone repair job by adding a spanner type security screwdriver, back cover opener, and folding cover opener.