Skip plastic cake decorations you have to remove from the cake before eating, and enjoy edible cake decorations which are cute and convenient. For girls, there are many edible birthday cake decorations, including cupcake decorations, personalised decorations, and decorations which depict beloved film characters and animals. Pick the perfect decorations and avoid clean up by choosing edible cake decor.
Favourite Characters and People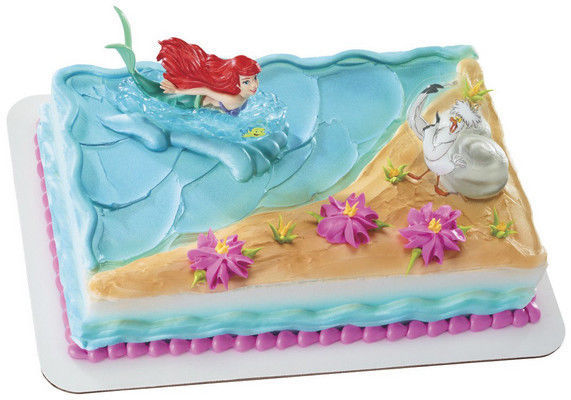 Little girls fall in love with their favourite characters, so why not opt for an edible cake topper in the form of a beloved film star? Choose from a wide variety of edible decorations, including Disney decorations. Some of the most popular Disney cake decorations include Disney Princess, the characters from the film 'Frozen', and cake decorations featuring characters from 'Toy Story', 'Tangled', and 'Alice in Wonderland'. Other common cake decorations for girls include Tinkerbell and characters from 'Despicable Me' and 'Monster High'. Preteens and teenagers may enjoy seeing the members of the pop band 'One Direction' on their birthday cakes or cupcakes in edible form.
Personalised Decorations
Make your child's birthday even more special by adding an edible personalised cake decoration to her birthday cake or cupcakes. Styles and designs vary from an edible photo of your child with her name included or an edible image of her favourite character with her age and name. Personalised cake decorations come in a variety of sizes to fit all types of cakes, including cupcakes. Add a personalised 'Frozen' edible decoration to your daughter's cake or a 'One Direction' decoration with hearts around the band and her name. Choose her favourite image, such as a childhood photo, picture of a beloved pet, or a photo of her favourite hobby or movie character, and add her name for the ultimate cake decoration.
Animals

Kids love animals, and there are few things cuter than edible animals frolicking across a birthday cake. Some sweet edible animal decorations include glittery sugar or rice paper butterflies, adorable home-made fondant animals such as pigs, cats, and dogs, or a set of farm animals, including chickens. Opt for an edible image of your child's own pet to decorate her cake or a fictional animal, such as Mickey or Minnie Mouse, Angelina Ballerina, or Peppa Pig. An infant girl's cake is cute with an edible teddy bear on top or a sweet baby rabbit. Many little girls love the most famous cat in the world, Hello Kitty, so decorate your daughter's cake with an edible version of the well-known feline.