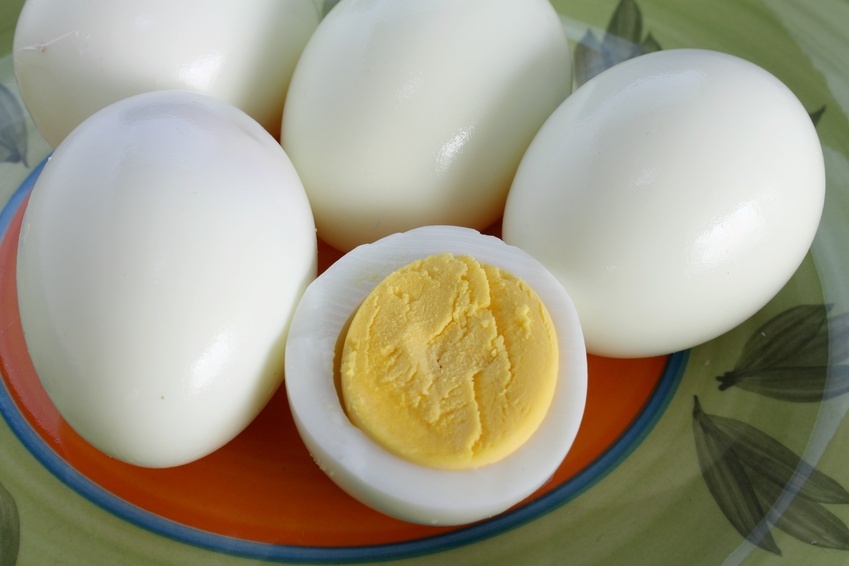 The perfect hard-boiled egg requires a lot of skill or the assistance of a nicely designed timer. Factors like water temperature, the amount of water and eggs in the pot, altitude, and time all influence how a hard-boiled egg comes out. Hard-boiled egg timers and egg-shaped timers turn inedible hard-boiled egg disasters into delicious high-protein snacks.
Egg Perfect Colour Changing Egg Timer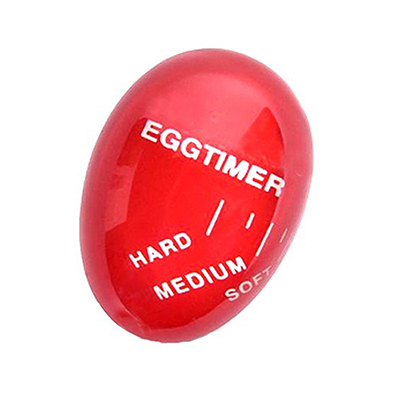 The Egg Perfect egg timer features a breakthrough design that allows cooks to place it directly in the pot with the eggs. It eliminates the need to set a timer or watch the temperature. The accurate indicator uses the temperature of the water—not unreliable time—to calculate the state of the egg. Made out of high-temperature plastic that reacts to heat the same way an egg does, the egg timer takes into account the amount of eggs in the pot, the temperature of the water, and even the altitude of the kitchen. The front of this egg perfect timer indicates when the eggs are soft, medium, or hard, which allows cooks to target a precise consistency.
Beep Egg Timer
The Beep Egg Timer turns boiling eggs into a musical experience. This timer breaks into one of three distinct songs to indicate the cooking stage of the eggs. Users place the Beep Egg with the eggs they intend to boil. The boiled egg timer adjusts to the water temperature, amount of eggs, time in the water, and altitude. Unlike most other timers, the Beep Egg floats amongst the other eggs. This allows it to closely mimic the boiling environment of a real egg, which improves the accuracy of the timer. The audio component of the egg timer is particularly useful for people with complete or partial blindness.
Ashley Pop In Magic Colour Changing Perfect Boiled Egg Timer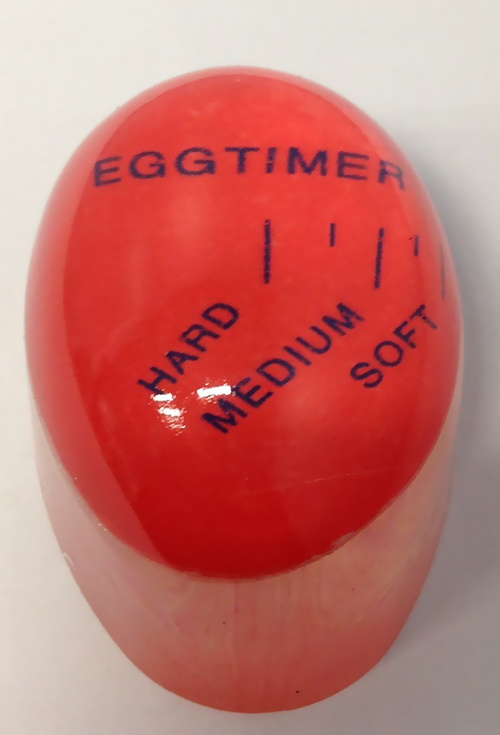 The cylindrical shape of this colour changing egg timer allows it to fit in the middle of a boiling pan of water. Its round shape also allows bouncing eggs to knock off it unharmed. It is made out of a special rubber material that turns dark from the outside in. The colour change mirrors the status of the eggs in the pan. It takes into account water temperature, time in the pan, number of eggs, and even altitude to accurately indicate the state of the eggs. Use it to reliably cook soft, medium or hard-boiled eggs.