The Elgin National Industries, formerly the National Watch Company, was founded in 1864 with their first watch construction completed in 1867. However, their first wristwatch was not fabricated until 1910. Elgin watches are sought after by collectors as they are no longer in production. Elgin marketed their watches under various grade names including the popular Elgin, Lord Elgin, and Lady Elgin. These watches included various types of wrist and pocket watches.
Elgin Pocket Watches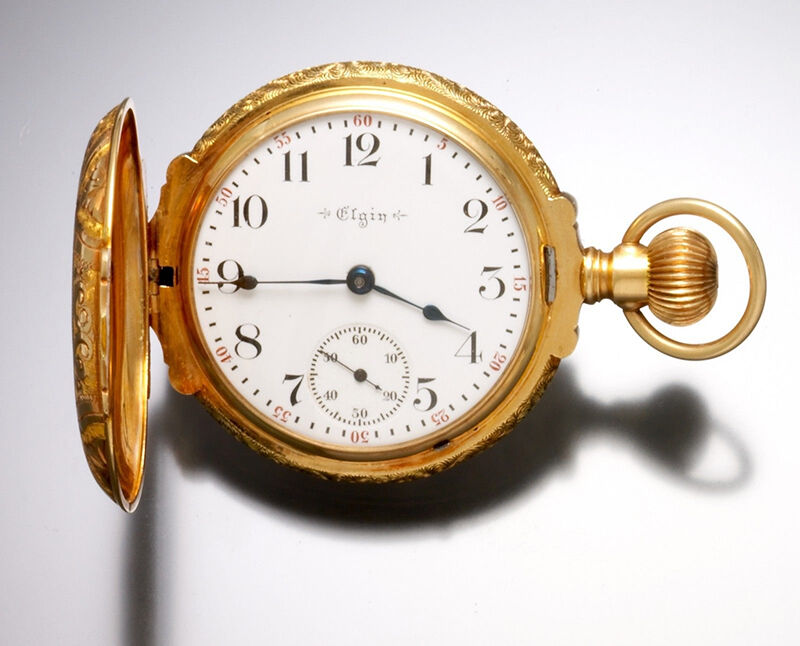 Elgin pocket watches are popular among collectors due to their simple yet stylish designs. There are many types of Elgin pocket watches, with different styles based on the decade in which it was made. Some pocket watches are theme based with designs and murals that set them apart from the others. Vintage Elgin pocket watches often have engravings on the bezel or hunter case, which help to determine which era they were made in. Another way to determine date and authenticity is to check for serial numbers, grade names or numbers, class numbers, or the variation in the watch sizes. Buyers can choose between open face pocket watches or hunter pocket watches. Most of the hunter pocket watches have full hunter cases that cover the entire watch face, but there are a few half hunter watches that allow viewing of the clock when the face is closed.
Lord Elgin Watches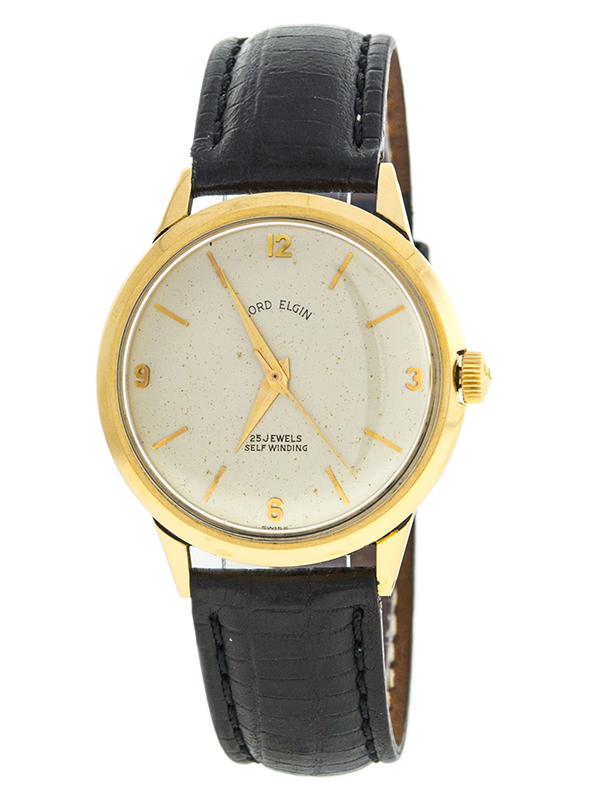 As the name suggests, Lord Elgin watches were a line of wrist watches designed specifically for men. Many were made with leather straps, but there are some gold filled Lord Elgin watches with gold filled faces and straps. The style and shape of Lord Elgin watches also varies with square, circular, and rectangular faces. Even though Lord Elgin depicts a male line of watches, it was not the only men's watch made by the company. Other lines include the G.M. Wheeler and the B.W. Raymond watches. The G.M Wheeler watches were a line of gentlemen's watches and the B.W Raymond referred to their Railroad watches. The watch names also indicated their grade names, which can be used to identify the quality and rarity of a watch; however, grade names cover a wide variety of watches and are generally vague, so it is best to use the grade number.
Lady Elgin Watches
As with the Lord Elgin watches, Lady Elgin watches are gender specific, but the name is also used to indicate the grade. Aside from the Lady Elgin grade name, there were other Elgin watches made for ladies, including pocket watches. Despite common opinion that pocket watches were only made for men, Elgin had quite a few ladies pocket watches with standard size faces that the buyers could encase in various case types and brands. The Lady Elgin watches available today are mostly vintage wrist watches with various jewel counts and gold straps.