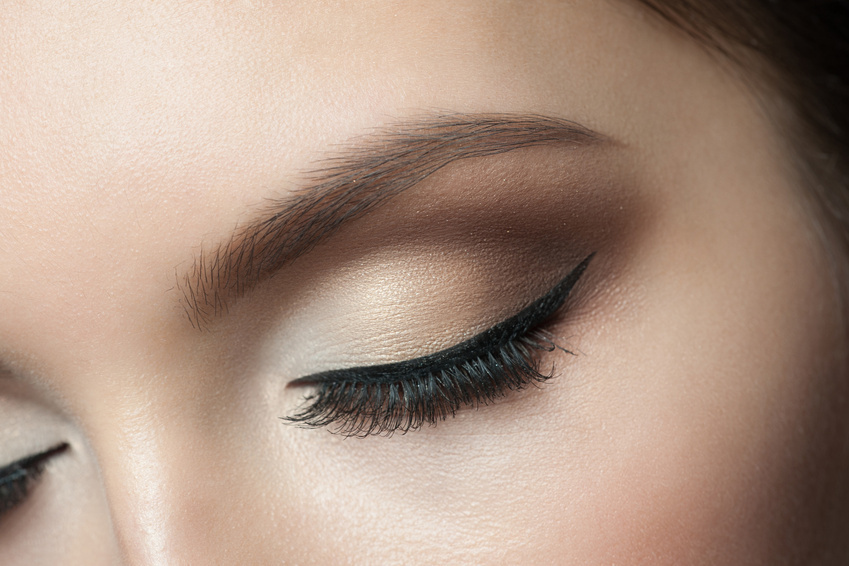 Make-up choices vary greatly from woman to woman and depend on many different factors, including personality, lifestyle, profession, and budget. However, every skin tone has certain shades and make-up styles that create the ideal blend of colours and enhance a woman's inborn beauty. For women with light skin tones, the top three eyeliners include brown, white, and gold, because each one works with the fair skin to bring out its lustre and loveliness.
Brown Eyeliner for Light Skin Tones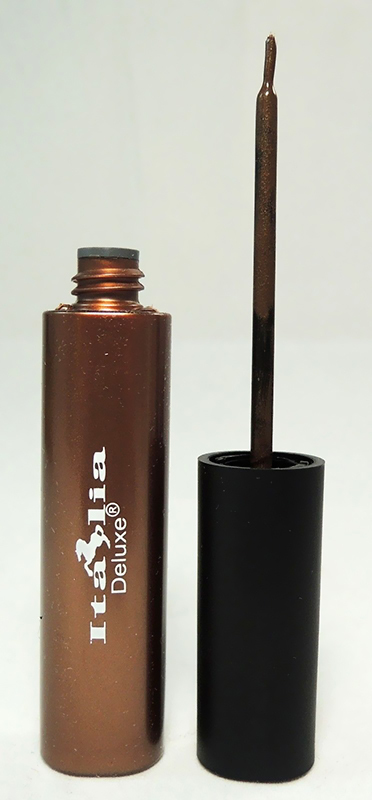 Brown is the standard colour of eyeliner for someone with fair skin.Brown opens up the eyes and the face, enhancing the natural beauty of the skin. Dark brown gives a dramatic effect for night-time, while still blending smoothly with the hues of the light skin. Light brown gives a little highlight to the eye for a casual, natural daytime look. Try Laura Mercier's Tightline Cake Eyeliner in Mahogany brown or another brown shade. Stila Stay All Day Waterproof liquid eyeliner also comes in chocolate brown. Jane Iredale Jelly Jar gel eyeliner in brown or Revlon's Colorstay eyeliner pencil in brown are excellent choices for fair-skinned women.
White Eyeliner for Light Skin Tones
For women with fair skin, every blemish, bruise, or shadow shows up twice as dark. If you have had late nights and early mornings and you suffer from dark circles under your eyes, try some white eyeliner along your lower lids. The white liner gives women a wide-awake, bright-eyed look. It also makes their eyes seem larger than they are. Try Stila Stay All Day waterproof eyeliner in white, or opt for Nyx Cosmetics Retractable Eyeliner in white. Both liners are creamy enough to apply easily but have enough staying power to give you several hours of wear. Two other top choices for white eyeliner are L'Oreal Paris Contour Kohl Pencil Eyeliner in Immaculate Snow or Rimmel London Soft Kohl Kajal eyeliner pencil in pure white.
Gold Eyeliner for Light Skin Tones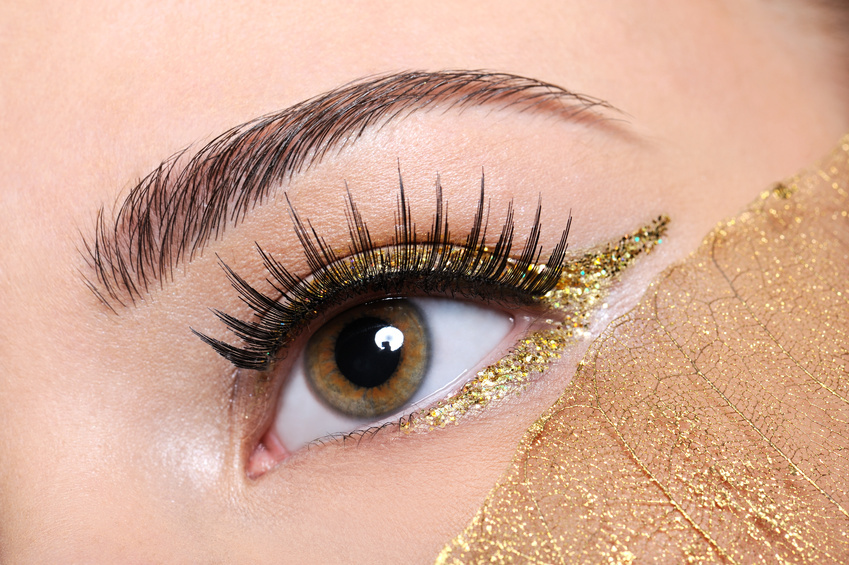 Redheads typically have fair skin, which opens up various make-up possibilities. One lovely liner colour that red-haired women can try is gold eyeliner. The gold colour coordinates beautifully with the golden lights so often present in red hair. The Stila Smudge Stick Waterproof in gold is the perfect choice for pale women who want to try out a different shade of eyeliner. Creamy and easy to apply, the eyeliner includes a hint of sparkle and lasts for hours. You can also try Nyx liquid crystal liner, which comes with a narrow brush for precise application. The Nyx liner dries quickly and resists flaking or smearing. Urban Decay's' Honey or El Dorado and Stila's Koi liners each offer slightly different shades of warm gold.