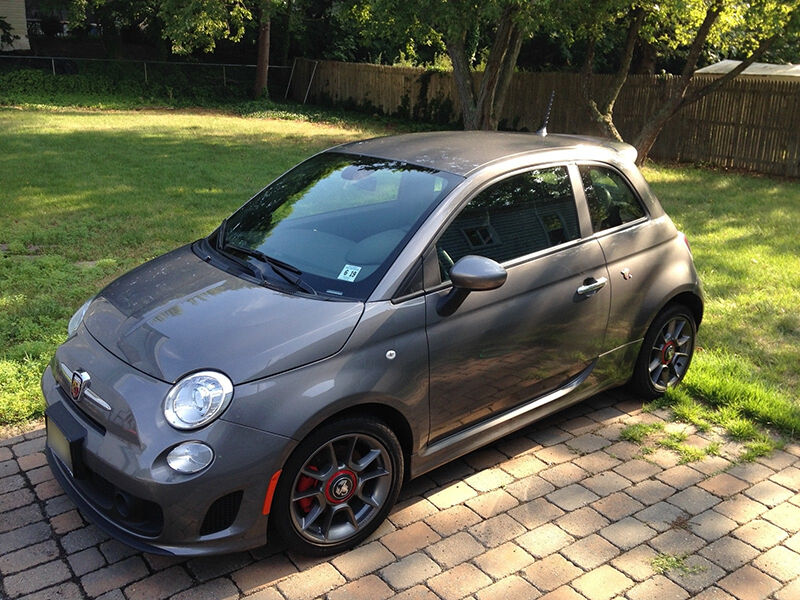 Fiat cars have had some ups and downs, but among budget-minded drivers, they are reliable cars worth considering in recent years. Paired with low operational costs, that reliability makes three specific Fiats top choices for drivers who want sporty looks, spacious interiors, and basic city cars.
1. Fiat 500
The Fiat 500 has an original birthright that dates back to 1957, but the re-release of this iconic model occurred in 2008. The car has some retro touches in the cabin and the ISOFIX child-seat mounting points as a standard feature. The city car gets good fuel mileage, although many drivers find that the Fiat 500 Twin Air has the strongest performance on the motorway. Engine options top out at 1.4 litres in petrol and 1.3 litres in diesel, both of which maximise hill-climbing power and acceleration. The Fiat 500 Abarth has the stiffer steering and ride associated with sports cars. The glass panoramic roof on the Fiat 500L is fun when driving around with friends on the weekend, or the Fiat 500 convertible provides even more breeze on the road. The Fiat 500 Classic is from the original series, ranging from 1957 to 1971.
2. Fiat Panda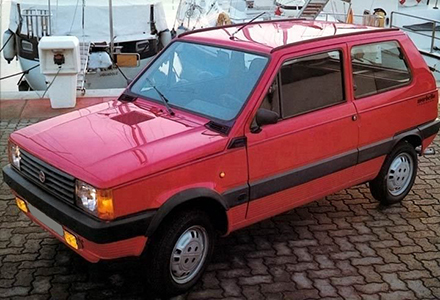 The Fiat Panda comes as a city car or as a Panda 4x4. Both provide comfort and durability at a budget price. The interior space is much more than expected for a supermini. Men taller than 6 feet are still comfortable in the roomy driver's seat, and the seating configuration maximises vision, comfort, and safety, both in town and on long trips. The growl of the engine when pushing it to the max is a perfect match for the vehicle's image as a small SUV. Diesel models have fuel efficiency of about 65 mpg, while petrol models come in at around 45 mpg.
3. Fiat Seicento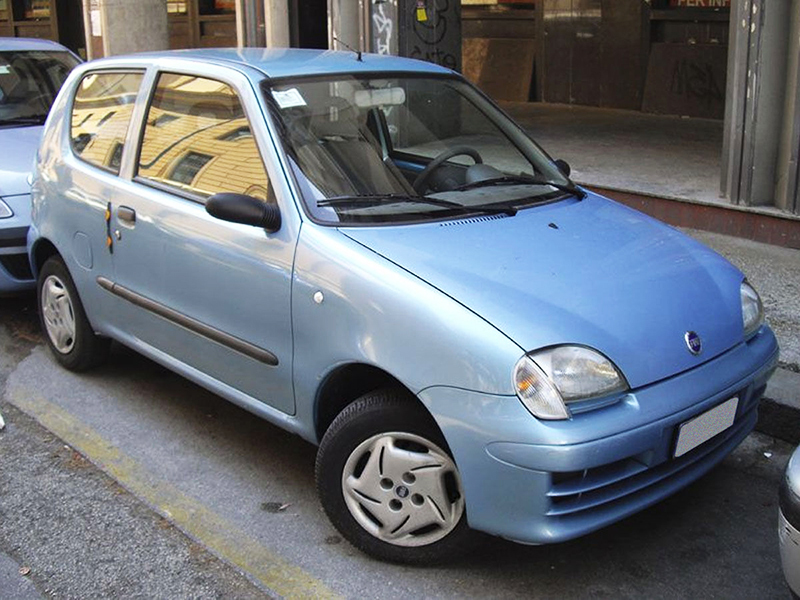 Cute and cheeky, the Fiat Seicento earns top marks from new graduates and others who want to own a sporty car they can fill with petrol for a little more than it costs to buy a round for a group of friends. The low tax, inexpensive insurance class, and good mileage are all premium sales points for those who care about an economical ride. Depending on the engine choice and the age of the car, fuel efficiency in the mid-40s to low-50s is typical. One of the main things drivers say about the three-door hatchback is that it is fun to drive. It powers up to 145 km/hour on the motorway. The seats are comfortable for long-distance driving, and trips are less fatiguing than expected in a car that is a bit noisy. The Seicento is like most other small Fiat cars: reliable, driveable, and fun.