Fimo clay is a versatile craft-making medium that you can use to create anything from small animals and figures to pendants and charms. Jewellery, art objects, and fun key rings are only a few of the fun things you can do with Fimo. With a few tools and some imagination, you can craft and sculpt to your heart's content and make great gifts at the same time.
Fimo Antiqued Hand Mirror
For this gift, you need Fimo clay, Fimo tools, a pencil, scissors, and paints of various colours, including silver, as well as small paintbrushes. Warm and work a 2.5 centimetre square piece of Fimo. Roll the polymer clay by hand into a small rope and form it into the shape of a snail, about the size of your thumb. Press on the snail and squish it in the centre, leaving a tail for the hand grip of the mirror. Pinch off tiny pieces of Fimo clay package from your stock and roll several pieces into flower-like shapes. Using tweezers, place the shapes around the edges of your mirror. Keep adding little rope shapes until you are pleased with the way the hand mirror looks. Once you decorate the mirror to your liking, bake it in the oven according to the manufacturer's directions, and allow it to cool. Then, paint it to your liking. In the space where a mirror would be, paint it with reflective silver paint.
Chocolate Chip Biscuit Fimo Keychain Charm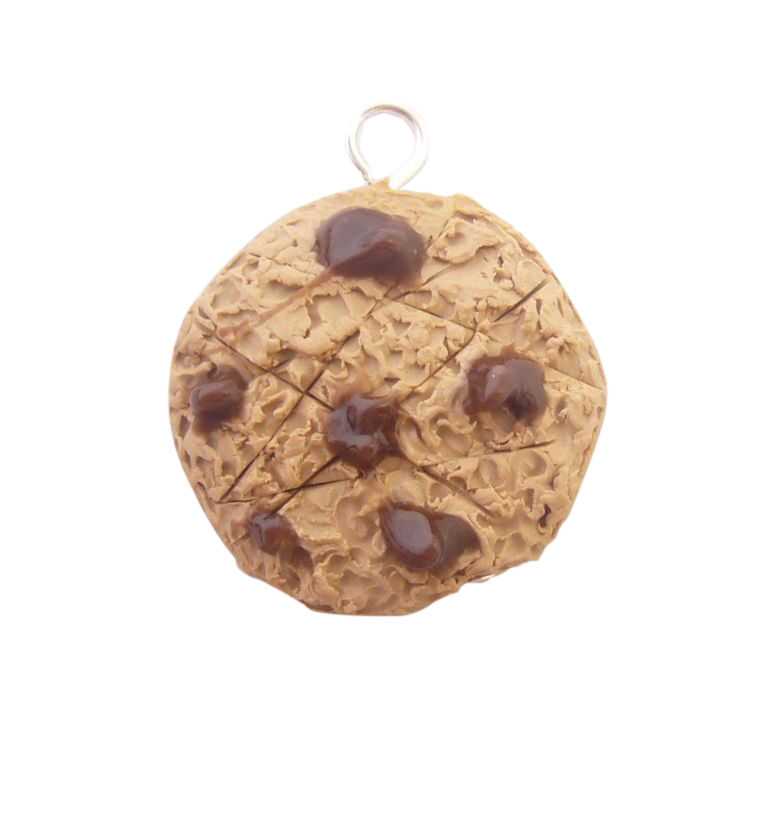 This easy gift project is quite popular with children. Warm and roll a piece of brown clay into the shape of a ball. Press the Fimo ball into the shape of a biscuit. Using dark brown clay, form tiny chips and add them to the top of the biscuit. Use a dressmaker's pin to punch a hole through the biscuit about the size of a chain.Bake it in the oven according to the manufacturer's directions. When cool paint, use clear paint or nail lacquer to add a protective coating to the biscuit. It makes a great gift for children to give to parents, caregivers, or teachers.
Fimo Baby Shower Gift
For this gift, you need Fimo clay, assorted baby item moulds, a dressmaker's pin, fishing line, a hook, scissors, and craft paints. Warm the any colour Fimo clay you like and place the clay in a round 10-centimetre silicone Fimo clay mould. Warm various pastel Fimo colours and place them into the moulds of old-school nappy pins, prams, rocking horses, and cribs. Punch each mould with the dressmaking pin and punch an equal number of holes in the 10-centimetre silicone mould, plus one in the middle of the Fimo. Bake the moulds according to manufacturer's directions. After the moulds cool, paint the items or decorate them with Fimo charms and then attach them to the 10-centimetre circle using fishing line to make a fun mobile for baby.