After beginning life in 1930s America, Fender expanded its hold on the music producing world, and Fender's bass guitars are now go-to instruments for beginners and professionals. When it comes to perfecting bass sounds, using the right foot pedal is critical. Some serve the simple function of toggling between mics and guitars, but others are ideal for producing effects that effortlessly diversify sets. Whether a player has a Fender Jazz bass or something a little older, the Fender Mustang floor pedal, Fender Competition Drive pedal, and Fender Acoustasonic 2-Button Footswitch serve as winning choices for Fender bass players.
Fender Mustang Floor Pedal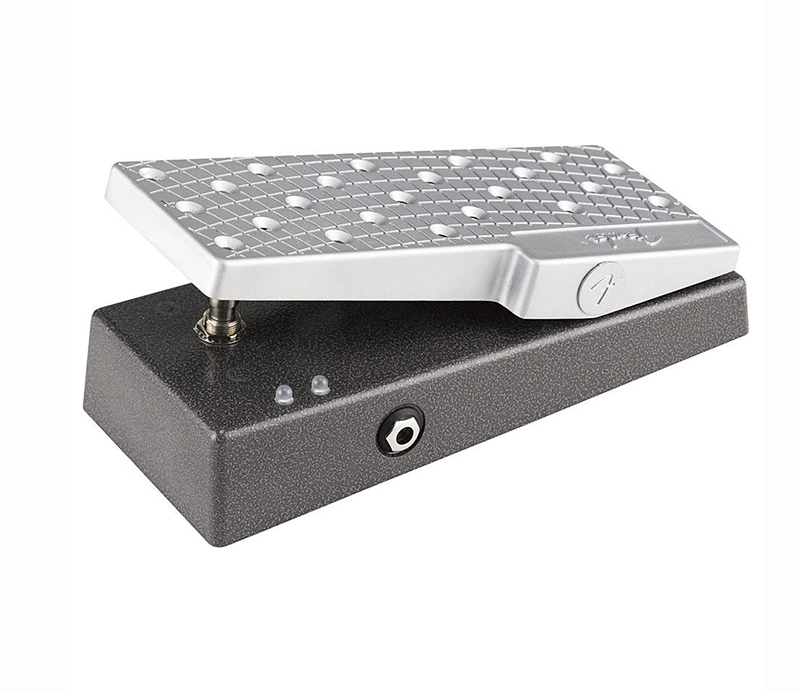 With more than three-dozen astounding digital effects, the Fender Mustang floor pedal is difficult to rival. When it comes to silent practice, this floor pedal makes life incredibly convenient. With an auxiliary input for the guitar and headphones, Fender lovers can get on with perfecting their skills, without having to worry about disturbing housemates or neighbours. As a multi-effects pedal, the Fender Mustang produces a range of guitar sounds. It offers pro-level amp modelling and features a solid aluminium control that is not likely to break under heavy playing. Alongside the Fender Mustang bass, it is capable of producing sounds loved by the most discerning bass players.
Fender Competition Drive Pedal
Designed for those who want to make the most of their Fender bass guitars on a budget, the Fender Competition Drive pedal sounds as beautiful as it looks. Guitar players who envision themselves in the 1960s and 1970s should love this pedal, as it offers a rich crunch that is reminiscent of the sounds found on vinyls from the era. As a pedal that works perfectly with the Fender Precision bass, it features rugged housing that makes it ideal for gigs without having to worry about it failing. With battery power options available in addition to AC adapters, it is equally suitable for busking. The Fender Squire bass complements the pedal's look.
Fender Acoustasonic 2-Button Footswitch
Ideal for use with various amps, this simple footswitch allows guitar players to toggle the mic and guitar on and off with ease. Although it is basic by its very nature, it does fulfil an important purpose for those who want to play a smooth set with no fuss. Designed for use with a Fender bass guitar, it perfectly complements several Fender Acoustasonic amps. The combination of the two Fender accessories produces crisp and resonant acoustic sounds that capture the attention of listeners. Even used with other types of Fender amps, the pedal takes acoustic artistry to another level.