What better way to encourage a child to play and be creative than with a fancy dress costume? Whether kids are going to parties or just making up a world of their own at home, parents can promote play and creative growth by providing their little girl with costumes to make her games more realistic. In one of the top girl's fancy dress costumes, any girl will be the centre of attention at the next party.
The Giraffe Fancy Dress Costume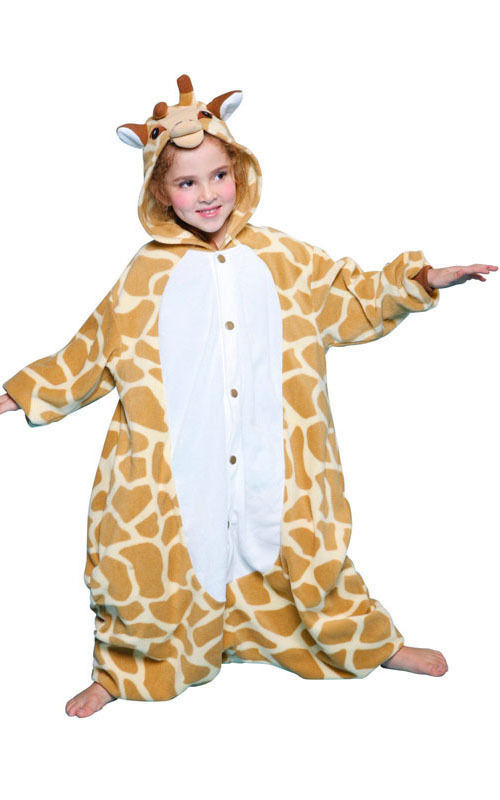 Choosing any animal costume is an excellent way to teach children about a particular species and have fun at the same time, but the giraffe costume is probably one of the more unique ideas out there. It features yellow tights, a fluffy, yellow body with brown spots, and a tall headpiece. The headpiece is basically a hat with an additional, plush head on top to make it look like the child has a long neck. Their face is left showing so that the costume does not hinder their visibility and it comes with a matching basket, which is also in the shape of a giraffe head.
Girl's Pirate Fancy Dress Costume
Boys are not the only ones who get to scrub the decks, walk the plank, and hunt for buried treasure. There are many girl's pirate costumes available which allow them be dressy in a skirt and participate in swashbuckling adventures at the same time. Look for ones with characteristics that appeal to girls. Generally the fluffier the skirt and the more accessories the costume has the better. Many kid's pirate costumes come with a floppy hat, a sword, matching tights, pirate fancy dress boots, and something fun and scary to carry things in such as a skull.
Princess Fancy Dress Costumes

What little girl does not dream of being a princess? Make her dreams come true with a pretty, Disney fancy dress costume. In a Belle costume from Beauty and the Beast, she gets to wear a beautiful yellow satin gown accented with a sheer shoulder piece and little red roses. As Rose from Sleeping Beauty, she gets to light up the room, literally. The pink skirt features a netted overlay with fibre-optic lights built into it. The dress has Velcro fasteners, which makes it easy for girls to put on the costume by themselves. Of course their are other princess fancy dress costumes as well, such as the Little Mermaid fancy dress with a skirt that looks like fins and a shirt with a seashell bra over the top. Look for outfits with fun accessories such as a tiara, magical wand, or even heeled shoes.