A Hen party is a chance to reconnect with girlfriends and have lots of fun together before settling down in marriage. Hen parties are all about dressing up in funny costumes and enjoy the celebration. With the top hen party games, you can ensure that you laugh hard and make memories to cherish for a lifetime.
Deck of Dares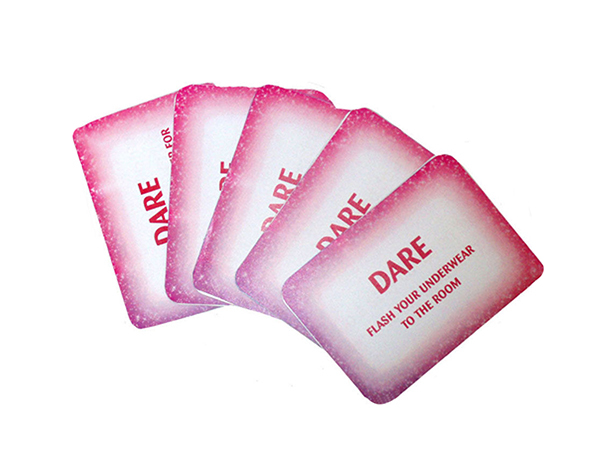 The Deck of Dares is not an ordinary set of cards. Instead, each card presents the hen with a daring activity, most of them with a flirty and slightly naughty inclination. These cards give the partiers an excuse to go wild and act out. The more outrageous the dare on the card, the more points the daring girl scores. The woman who gains the most points from the dares is the winner. Samples of dares from the deck include collecting five business cards from five different men, putting lipstick on the guy standing closest to you, mooing like a cow in the middle of a room, and getting a guy to call your fiance to tell him how lucky he is to have you.
Scratch a Dare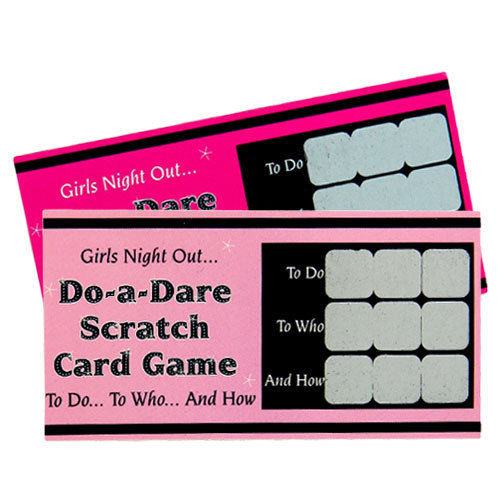 The Scratch a Dare is a lottery with a twist, as the tasks are rather flirty as in all dare games at hen parties. The tickets have nine fields, with three fields on three rows, and you have to scratch one field from each row. The results provide answers to the questions of "what", "who", and "how", indicating what kind of activity, with whom, and how you need to perform. If you wish, you can create your own score tables to keep track and eventually pick a winner. This game is quick and easy but also includes surprises. You could also scratch all the other fields if you are up to some more daring challenges.
Hoopla
This is a fun game with a strong sexual overtone. You pick either a huge inflatable willy to mount on the floor or a smaller one that you attach on the top of your head with a strap under your chin. In the latter case, two players could both have one on their head for double the fun. It is also fun to watch for the group. The aim of the game is to throw hoops around the hoopla. Generally, each player has six hoops to throw. When facing someone, you could even compete and try to dodge the hoops while trying to throw yours simultaneously onto the other person's head.