Landline phones continue to remain popular, despite drastic improvements in modern technology. Both high quality and reliable, home phones prove imperative in emergency situations.
Panasonic KX-TG8062EB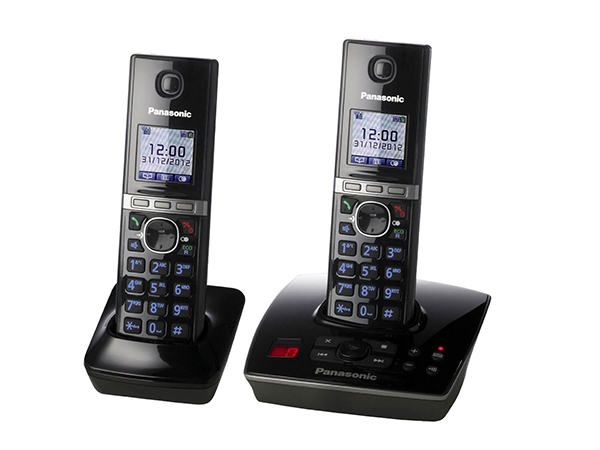 The Panasonic KX-TG8062EB comes with an easy to read, 1.45-inch backlit screen; the high resolution colour TFT LCD lets users see both characters and images with increased clarity. Plus, this cordless home phone can store up to 200 names and numbers and comes fully equipped with caller ID functionality, speakerphone, and an answering machine, which captures up to 18 minutes of messages. Moreover, this digital home phone allows for 12 hours of talk time per battery cycle, or 250 hours of standby time when removed from the base station. One-touch Eco reduces the phone's signal output by 90 per cent, helping to lower power consumption. Furthermore, it is expandable up to six additional handsets, making it perfect for larger homes. Simply pair each add-on to the master base unit; one additional handset comes included with purchase.
Panasonic KX-TG6713EB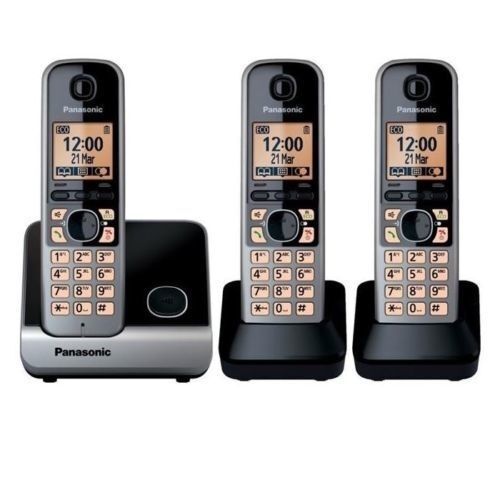 This house phone features a slim design, backlit, 1.8-inch LCD amber screen, speakerphone, caller ID, and clear sound technology, which helps to ensure clear conversation with less sound glitches even when you are far away from the base unit. The Panasonic KX-TG6713EB can store up to 100 names and numbers for quick dialling purposes, and it allows for 15 hours of talk time or 170 hours standby time. A Panasonic triple phone, it is expandable up to six additional handsets and features a smart function key on the top, which serves as a visual indicator and flashes when the phone rings. It comes equipped with short stroke keys and a one-touch eco mode button. Buyers of this Panasonic home phone model can use the advanced alarm clock to ensure a timely arrival to work.
Siemens Gigaset C620A
A wireless home phone, this Siemens Gigaset model features a stylish 1.8-inch colour screen display. It is renowned for its nuisance call-blocking feature, which lets you block and manage up to 15 numbers co-currently. The phone's address book stores up to 250 entries, and the digital answering machine allows for up to 55 minutes of messages. The Gigaset C620A cordless phone permits 26 hours of talk time or 530 minutes standby time. Purchase this Siemens home phone separately or in sets of two or three. Furthermore, it lets users forward their calls to the cell phone, using the call divert function, when they are away from the home. A baby monitor function is also included-perfect for those with young children.