Cleaning floors is easy with steam cleaners. They do not use harsh chemicals, so they cleanse surfaces without causing damage. There are several Karcher steam cleaners available that come with attachments to make them easy to use. The machines are multifunctional, so they can also strip wallpaper, clean textiles, and even iron clothes.
Karcher SC 1.020 Steam Cleaner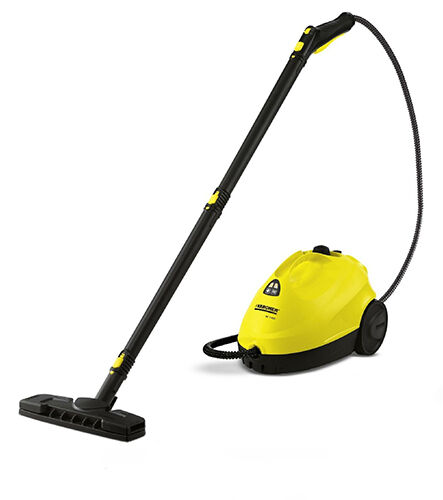 The Karcher SC1.020 is a compact, powerful steam cleaner. It heats up in less than 10 minutes and its tank has a 1 litre capacity. The adjustable steam control on the handle customises the output to the particular task. The machine has childproof safety locks and a safety valve to prevent burns. The model comes with tools that include a detail nozzle, floor cloth, hand tool, nylon brush, hand cloth, and special lamellae floor tool that cleans up to 35 percent more effectively. The Karcher SC1.020 cleans ceramic, tile, and laminate flooring, in addition to chrome fixtures. It also removes stubborn grease from ovens and hobs.
Karcher SC 2.500 C Steam Cleaner
The Karcher SC 2.500 C has two tanks for larger jobs. One of the tanks is removable from the cylinder to allow for easy filling. It comes with two extension tubes, round brush, steam nozzle, hand nozzle, two terry cloth covers, and floor tool. This model heats up faster than smaller versions and uses less energy. All accessories are stored on the device.
Karcher SC 5.800 C Steam Cleaner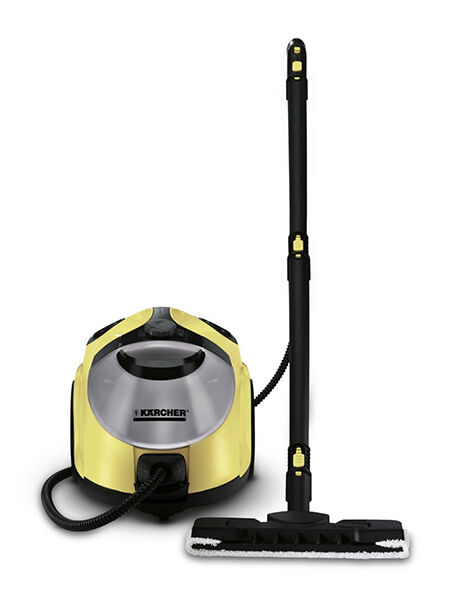 The Karcher SC 5.800 C steam cleaner has a special vapo-hydro function for cleaning stubborn dirt and stains. This model has two tanks, steam hose with a gun, floor tool, three floor tool covers, hand nozzle, three hand nozzle covers, detail nozzle, and ironing option. It has optional window and ironing tools.
Choosing a Karcher Steam Cleaner
A smaller model of the Karcher steam cleaner is ideal for a flat. A large house may require a double-tank model. Buyers should consider adding optional attachments, such as extra brushes or special nozzles, in order to have the accessories that allow them to get the best out of the machine.