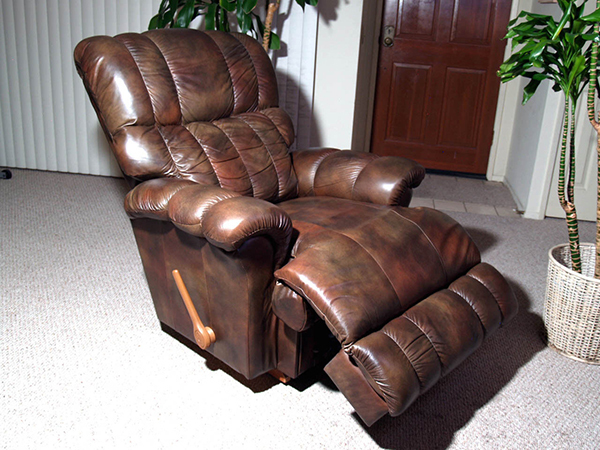 Nothing makes a stressful day better than coming home and getting to sink into a cushioned chair and propping your feet up. The La-Z-Boy name is synonymous with recliners because the company was the first to invent a chair as comfortable as a sofa that also leaned back and produced a foot rest.
Eclipse Reclina-rocker Recliner
Comfortable, stylish, and functional, the Eclipse Reclina-rocker not only engulfs the user by surrounding them in a pile of cushions, but it also offers complete support of the entire body. Use the lever to pull out the footrest on this manual recliner chair and lean back, or stay upright and gently rock back and forth. Those who prefer automatic reclining can upgrade to the PowerReclineXR version, which adjusts the back and leg rests automatically through the touch of a few buttons. Available as a fabric or leather recliner chair in a variety of patterns, this La-Z-Boy model can fit into any decor.
Owen Reclina-rocker Recliner
The Owen Reclina-Rocker Recliner has a slightly more modern look than the Eclipse and features a wider seat. It too rocks gently back and forth and features ample amounts of cushion and support. This La-Z-Boy recliner also comes with the PowerReclineXR upgrade for shoppers that prefer electric to manual reclining. One benefit is that the Owen comes from a line of matching furniture, allowing for easier interior decorating. Consider a matching sofa or love seat to go with it. As is custom for La-Z-Boy, the Owen is customisable with a huge selection of fabrics and leathers. Overall, this recliner chair measures 99 cm wide, 101 cm deep, and 105 cm high.
Clayton Luxury Lift Power Recliner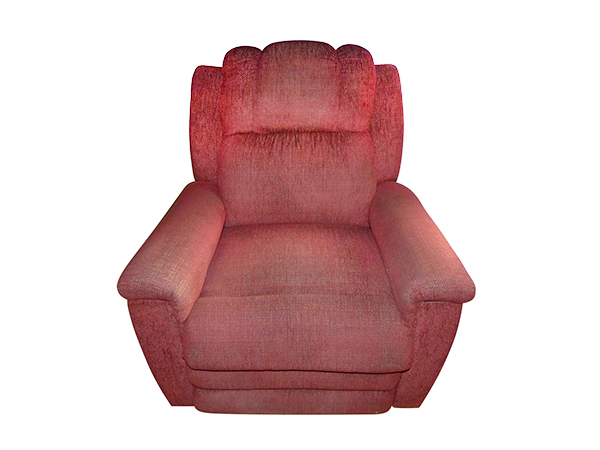 This La-Z-boy recliner comes with massage and heat features to take reclining to a whole different level. It is designed to relieve aches and pains and promote the ultimate in relaxation. The heat and built-in massage mechanisms help bring comfort to a sore and tired body. As for the mechanics for reclining, simply push a button, and this electric recliner raises the seat up, and conversely, users push again and simply lean back as it lowers down. This fabric recliner chair does not sacrifice style either. The wing back design and padded arms hug the body, resulting in a rugged, tailored look.