Effective dog training relies as much on the dog's ability and eagerness to learn as the handler's knowledge about training techniques. You can find a variety of DVDs on eBay that teach you how to train your dog. Learn about the top dog training DVDs available to make an informed buying decision.
'Understand Your Canine Friend' Dog Training DVD
The 'Understand your Canine Friend' training DVD features dog behaviourist and trainer Adem Fehmi. The DVD centres on Fehmi's techniques to prevent and resolve behavioural problems in dogs. He explains methods you can use to make a new puppy part of the family while reducing the likelihood of behavioural issues. Fehmi includes techniques suitable for older dogs who already display unwanted behaviours so you can gain control once more and enjoy the time you spend with your dog. He explains how people accidentally promote problem behaviours and how to overcome the challenges these behaviours cause.
'Jan Fennell: The Dog Listener' Dog Training DVD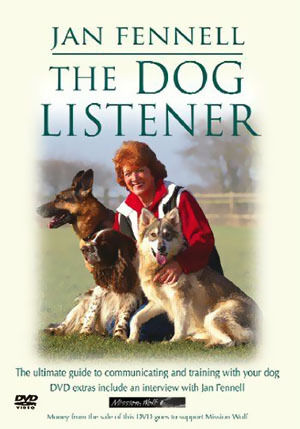 Jan Fennell has a unique understanding of dogs, their social structure, and their interaction with people and each other. In 'Jan Fennell: The Dog Listener', she explains and demonstrates her training techniques and shows how they can be effective, empathetic alternatives to the methods handlers use in conventional obedience training. Fennel is an English dog trainer who developed her technique by applying Monty Roberts's understanding of horse behaviour to dog behaviour. She supports the theory that dogs require an ordered hierarchy with a strong leader, and that canines thrive when they feel they are part of a pack with clearly defined roles. Fennell explains that most issues spring from stress and anxiety caused by unclear pack leadership. Her approach is easy to follow and the DVD contains four chapters with clear training instructions.
'Tina and Chandi: Teach Your Dog New Tricks' Dog Training DVD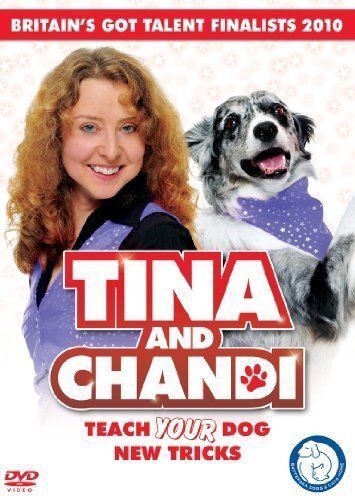 'Tina and Chandi: Teach Your Dog New Tricks' features Tina Humphrey and her dog Chandi of 'Britain's Got Talent' fame. Tina shares her training techniques and the tricks she developed. She uses techniques that are easy to understand in conjunction with demonstrations by Chandi. The DVD entertains, inspires, and teaches dog trainers of all ages and skill levels. Because Chandi is a rescue dog, a portion of the proceeds of the DVD goes to the Battersea Dog and Cat Home. This DVD is ideal for dog owners who want to move beyond obedience training and develop a repertoire of tricks with their canine companions.