Leather saddles are the tack of choice for most equestrians in search of a quality saddle, as well as for performers and competitors wishing to best present themselves in the ring. Choosing a saddle is often difficult, as saddles vary in quality and price depending on the manufacturer and the saddler, but riders may choose a saddle based on their seat, riding style, or riding skill. While there are many different kinds of saddles, most equestrians purchase one of three main types.

Leather Dressage Saddle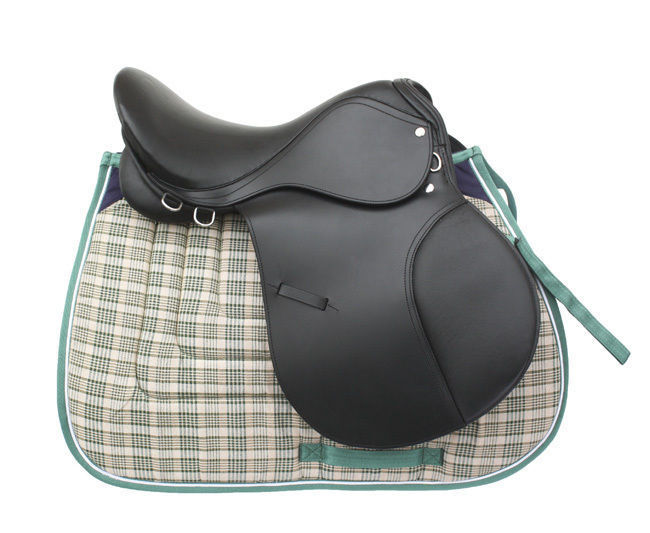 Dressage riders and competitors commonly purchase a leather dressage saddle. It features a long, straight cut flap, deep seat, and high pommel, allowing the rider to sit with longer leg positions. The thin padding allows riders to better communicate with their horse through knee and leg movement. This makes the saddles perfect for dressage riding, but not for long-distance riding. Dressage saddles are not appropriate for jumping, but rather for on the flat riding, racing, and of course, dressage. Because these saddles feature less padding, it is especially important to fit the saddle to the horse rather than purchasing an appealing brand or model.
Leather Jumping Saddle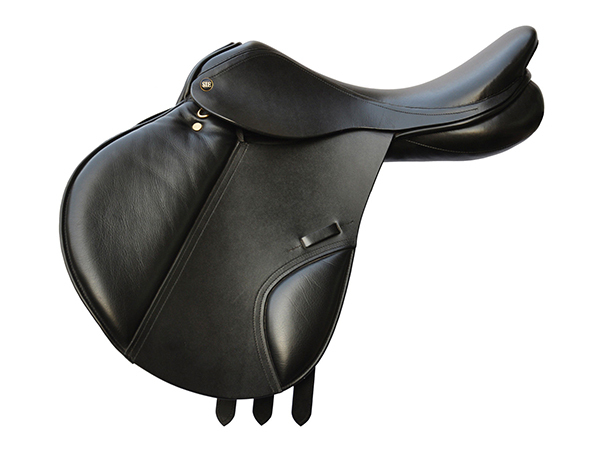 Leather jumping saddles are popular among equestrians who ride and jump their horses in competitions and on trails. Some people call these saddles forward seat or close contact saddles because of their unique forward cut flap designed for short stirrups. The saddle also features a very low cantle with a long, high back that helps to keep the rider in the saddle during jumps and stands. The rider should choose a saddle that suits his or her leg length in order to avoid falling or hindering the horse's balance while taking jumps. Leather saddles are generally better than synthetic saddles not only for show jumping, but also for impact absorption during jumps.
Leather Event Saddle
The leather event saddle or all-purpose saddle is a commonly used saddle in the UK, because it suits both flat out riding and jumping. Typically, only beginner competitions accept event saddles, but they are the best choice for beginner or amateur riders who are not focusing their riding on any one specific seat or style, or who do not intend to compete. All-purpose saddles feature a deep seat, long forward flap, a medium cantle, and a great deal of padding under the flaps. Riders should fit their event saddle to the horse, as well as to their own measurements for the best fit.